Was Keri Hilson's Alleged Feud With Beyoncé the Reason Her Music Career Came to an Abrupt Halt?
If you were one of those people who sang the 2009 hit "Knock You Down" or the 2010 girl-power anthem "Pretty Girl Rock" at the top of your longs, then you know exactly who Keri Hilson is.
The singer rose to fame in the 2010s for her mixture of R&B, hip hop, and pop musical styling as well as her chart-topping hits that touched up womanhood and love.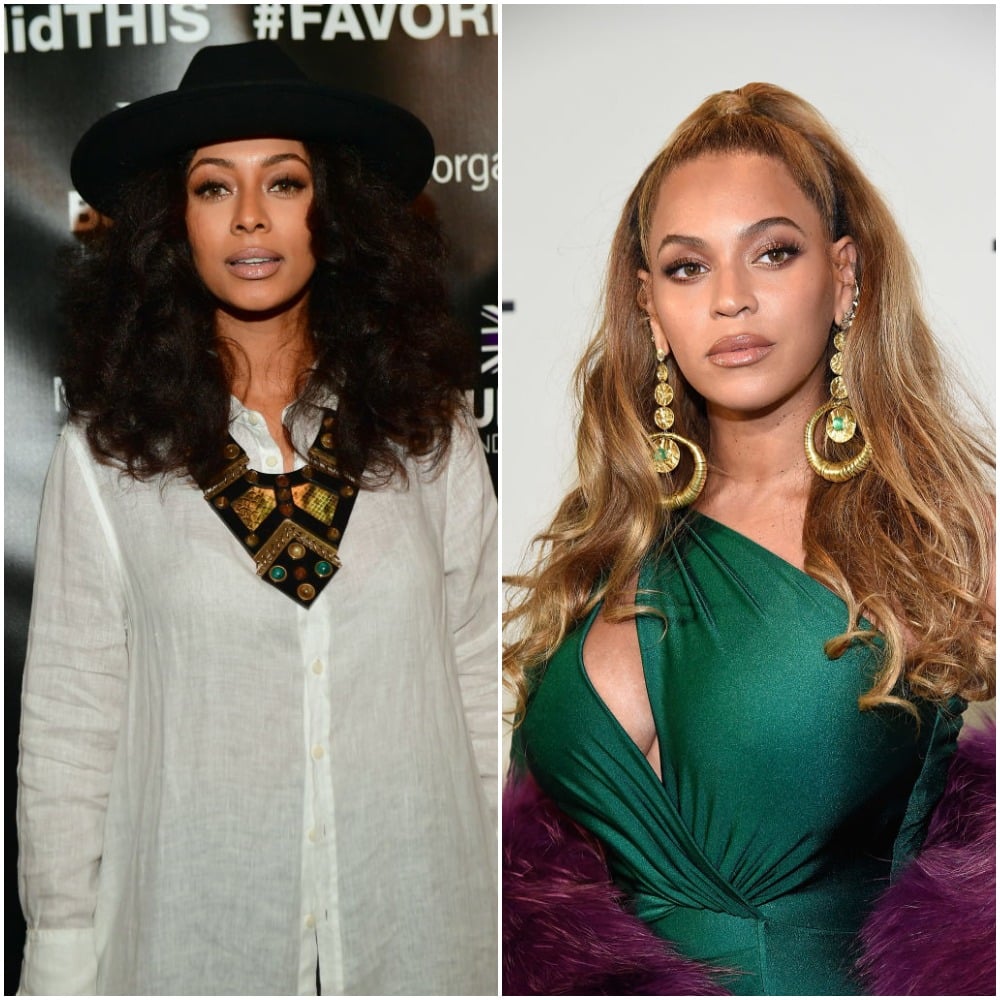 Though her career was booming at one point, it soon came to an abrupt end after she went completely MIA.
While Hilson has since spoken out about why she took a musical hiatus, many think that Beyoncé's loyal fans had a little something to do with the singer's budding career taking a massive nosedive.
Hilson's been canceled by the BeyHive ever since she dissed Beyoncé
The BeyHive has proven that they can be pretty ruthless at times and Hilson knows first hand just how harsh these loyal Beyoncé stans can be.
The R&B singer has found herself blacklisted by The Queen Bey's fanbase and many still consider her to be canceled after she dissed the "Formation" singer one too many times.
The alleged drama first started back in 2010 when Hilson released a remixed version of her single "Turnin' Me On." 
Though many people were all about this track, the Beyhive took offense to a few of the lyrics they felt were directed toward Beyoncé.
In the song, Hilson sings, "Your vision cloudy if you think that you da best, You can dance, she can sing, but need to move it to the left… She need to go have some babies, she need to sit down, she fake, them other chicks ain't even worth talkin' bout."
Many fans believed that Hilson outrageously blasted Beyoncé's artistry and slammed her not making room at the top for singers such as herself.
Though the Beyhive was buzzing after hearing this, they didn't retaliate against the singer. But, two years later, they let Hilson have it on social media after she full-out dissed Bey while attending the 2011 Soul Train Awards.
During a red carpet interview, the singer was asked to hold the latest issue of Juicy Magazine and give Beyoncé and Jay-Z—who were on the cover— a shout out.
While many celebs happily obliged, Hilson looked down at the magazine and uttered two words that made her a canceled figure from then on. "Who's that?" she said.
Hilson then went on to say "No, I'm sorry, I can't do that," before dismissing the reporter and going on about her day. Shady!
The BeyHive went on to relentlessly troll Hilson on social media
After making that shady comment, Hilson soon saw her reputation going in a downward spiral.
Following the release of her second studio album, No Boys Allowed, in 2011, Hilson embarked on a musical hiatus that would last for the next few years.
While the singer's said that her hiatus was caused by her "hitting rock bottom," some think that her going MIA had a lot to do with the extreme backlash she was receiving from the BeyHive.
In 2013, Hilson finally had enough of the negativity and took to Twitter to plead with Beyoncé's fans, asking them to stop with the harsh comments.
"It's TOO much!! Please! Is everything I tweet gonna be 'intentionally misinterpreted' as a statement about someone/drama I know nothing about?" she wrote.
The singer continued her Twitter rant by calling out those who've constantly bullied her online. "You have no idea what your hateful words could do to someone's spirit. Years of verbal abuse from strangers all day long. Enough is enough!"
"As far as WHATEVER your really mad about, I had my reasons. It's been years! Just chalk it up to your ignorance of my reality and LET…IT…GO," she concluded.
Many fans took this as Hilson's way of admitting that she did, in fact, throw shade at Beyoncé in the past.
To try and finally put an end to the ongoing negativity she was faced with, Hilson spoke to HipHollywood that same year about the drama and claimed to not have "beef with any female artist."
Where do Beyoncé and Hilson stand today?
Seeing as though Beyoncé has never commented on her alleged beef with Hilson, it's clear that the BeyHive made this whole situation an even bigger deal than it really was.
Whether or not Bey and Hilson ever got along, both have since moved on from the drama and are just focused on themselves and their music.
As Beyoncé continues to deliver record-breaking projects, Hilson has been busy working on making her comeback to the music industry.
Though she continues to push back her new music release, Hilson is ready to return to the music scene bigger and better than ever.
"I think I had to give up music for a while. I stepped away," the singer said during an interview with psychic medium Reginald Lewis on a segment for Steve Harvey's "Steve" daytime show in 2018. "I thought it would just be a year. It's been six, maybe. I realize now that I'm grateful for all of those years. I have built myself back up."
Let's just hope the BeyHive will let Hilson be great as she tries to rise to superstardom a second time.