Was Kim Kardashian's Surprise Engagement to Kris Humphries Staged?
Throughout Keeping Up With the Kardashians' 13 years on air, fans have watched the Kardashian family experience many triumphs, trials, and tribulations. But like any other reality tv show, not every moment in KUWTK has been real.
Over the years, fans have pointed out various scenes in the hit E! series that are beyond scripted — and Kim Kardashian's surprise engagement to Kris Humphries is one of them.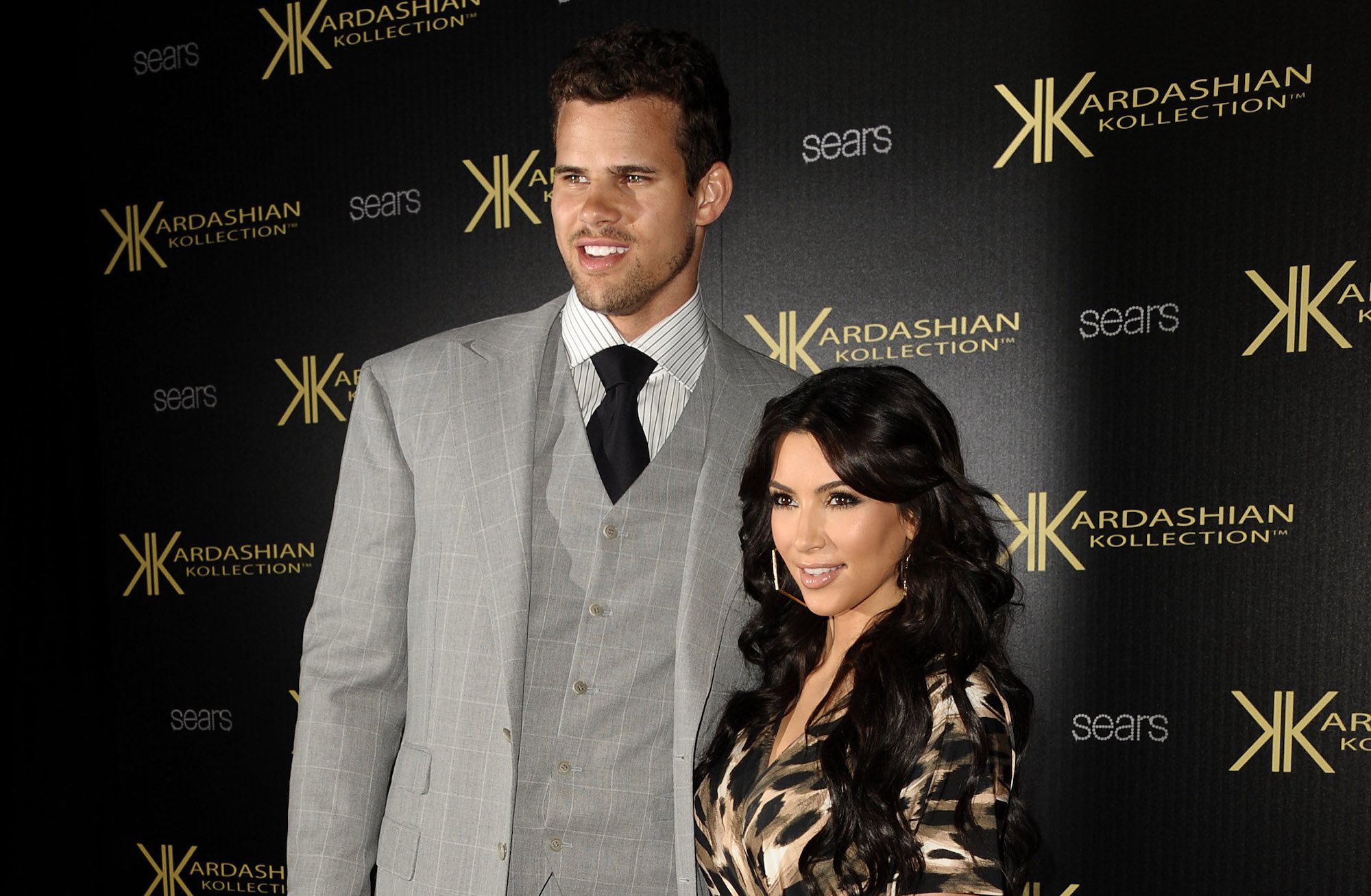 Kris Humphries' proposal to Kim Kardashian was filmed more than once
Kardashian has been linked to her fair share of high-profile men over the years, but one of her most infamous relationships was with NBA player Kris Humphries.
The pair met, fell in love, got engaged, and tied the knot all within a year. Unfortunately, their marriage only lasted three months. While many people weren't convinced that every aspect of Kardashian and Humphries' romance being real, their intuitions were proven true after Kardashian filed for divorce from Humphries.
After calling it quits, information surrounding the pair's short-lived relationship began coming to light.
One surprising revelation that emerged was that their "surprise" proposal, which aired on KUWTK, was manipulated and re-shot after Kardashian expressed her dislike over her on-camera reaction.
RELATED: Kim Kardashian West Once Admitted She Married Kris Humphries Because Of Pressure: 'I Better Get Married'
"I remember, like, Kim – she didn't know he was going to propose at that moment, and she came in and she was completely surprised, and I think she had a bad reaction or something and she was embarrassed," a show producer revealed in the couple's divorce proceedings, per HuffPost. "So she said can we just, like, have me come back in one more time and be, like, really surprised. Because she had no idea it was going to happen. It was in her bedroom."
Kim Kardashian and Kris Humphries's divorce scenes were allegedly scripted
Three months after getting engaged, Humphries and Kardashian exchanged vows in a lavish ceremony held in California. However, their marriage only last 72 days before the reality star pulled the plug on their relationship.
RELATED: Did Kim Kardashian Really Love Kris Humphries or Was It a Publicity Stunt?
During an episode of KUWTK, Kardashian complained about her marriage to her mother, Kris Jenner, making it seemed like she didn't have a choice but to divorce Humphries.
However, the show's producer revealed that that scene was scripted as it was shot after Kardashian filed for divorce in October 2011.
But that's not all.
There was also a scene where the starlet freaked out on the NBA star for throwing a party when she was out of town, making him look bad.
According to insiders, that moment was entirely scripted.
"Anyone who loves someone would not team up with their production team to make them look like a fool on TV," one of Humpries' friends told Life & Style.
Though much of Kardashian and Humphries' relationship was allegedly scripted for KUWTK, one thing's for sure, the KarJenners definitely know what makes for good reality television!