Was Lady Gaga and Bradley Cooper's Chemistry All a Publicity Stunt?
Lady Gaga and Bradley Cooper have been a couple in the minds of fans since they co-starred in A Star is Born. Their on and offscreen chemistry was so palpable that audiences were convinced that the two were made for each other in real life, despite the fact that Cooper was still dating Irina Shayk, the mother of his child, at the time.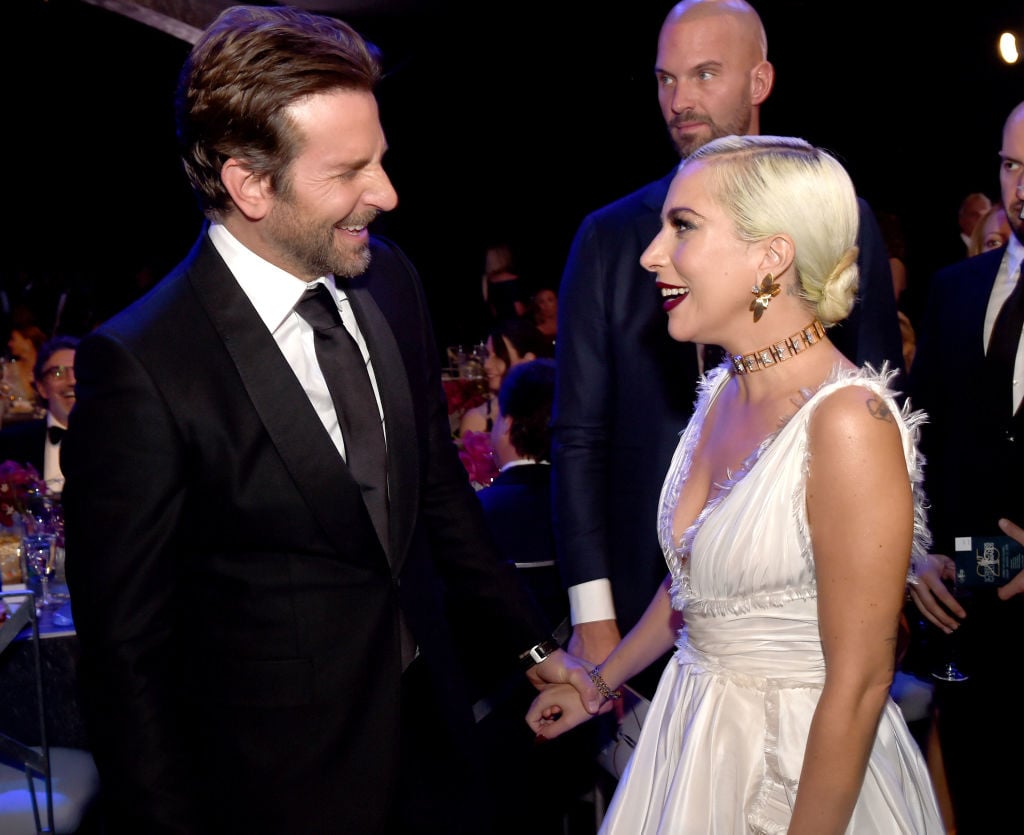 But recently, Gaga came clean and explained why it seemed like the two were meant to be.
Lady Gaga and Bradley Cooper's relationship
Gaga has said numerous times that she felt connected to Cooper from the moment she met him.
"From the moment we met, I felt a kindred spirit in him," Gaga told TIME. "And as soon as I heard him sing, I stopped dead in my tracks. I knew he could play a rock star. Actually, he's the only actor on the planet who could play this one."
And Cooper has admitted that he felt the same.
"She entrusted me with giving herself so she could reveal herself to be the actress that she is, and I entrusted her that I would be able to become the musician that I was terrified to be," Cooper told the outlet.
And the two claimed to know each other inside and out.
"She knows everything about me — everything. There is not one thing she doesn't know, and I believe the same for me," Cooper told EW. "It's just so funny how life works. It's like, 'So in five years you guys will be inseparably close.'"
But now, it seems that all of that sentimental talk might have just been for show.
Was Gaga and Cooper's romance all a stunt?
Gaga recently opened up to Oprah Winfrey about the romance rumors for the cover story of Elle.
"We were talking about all the rumors about you guys last year," Oprah said of a recent encounter with Cooper. "He said if they had been true, he never would have been able to look you in the eye sitting at that piano."
"He said his Catholic guilt would have never let him be able to look you in the eye at that piano. How did you feel about all of that at the time?" she asked. "You handled it so well."
"Quite frankly, I think the press is very silly," Gaga answered. "I mean, we made a love story. For me, as a performer and as an actress, of course we wanted people to believe that we were in love. And we wanted people to feel that love at the Oscars. We wanted it to go through through the lens of the camera and to every television that it was being watched on. And we worked hard on it, we worked for days. We mapped the whole thing out — it was orchestrated as a performance."
And when people still wanted them to be together long after the movie premiered, she said that she and Cooper commended each other on a job well done.
So, it seems like all of those sparks that we saw flying were nothing more than products of a well thought out plan.