Was Meghan Markle Taking Digs at the Royal Family in Her Recent Speech About 'Status Quo'?
In early 2020, Meghan, Duchess of Sussex and Prince Harry shocked the world when they announced their plans to step down as senior members of the royal family. Although the couple did not say they were unhappy in their royal role, fans have continued to speculate that Meghan's struggles to adapt to the traditional institution was a reason for their departure.
Meghan recently gave an impassioned speech about changing status quos, but could it have been a hint at her frustrations with the royal family?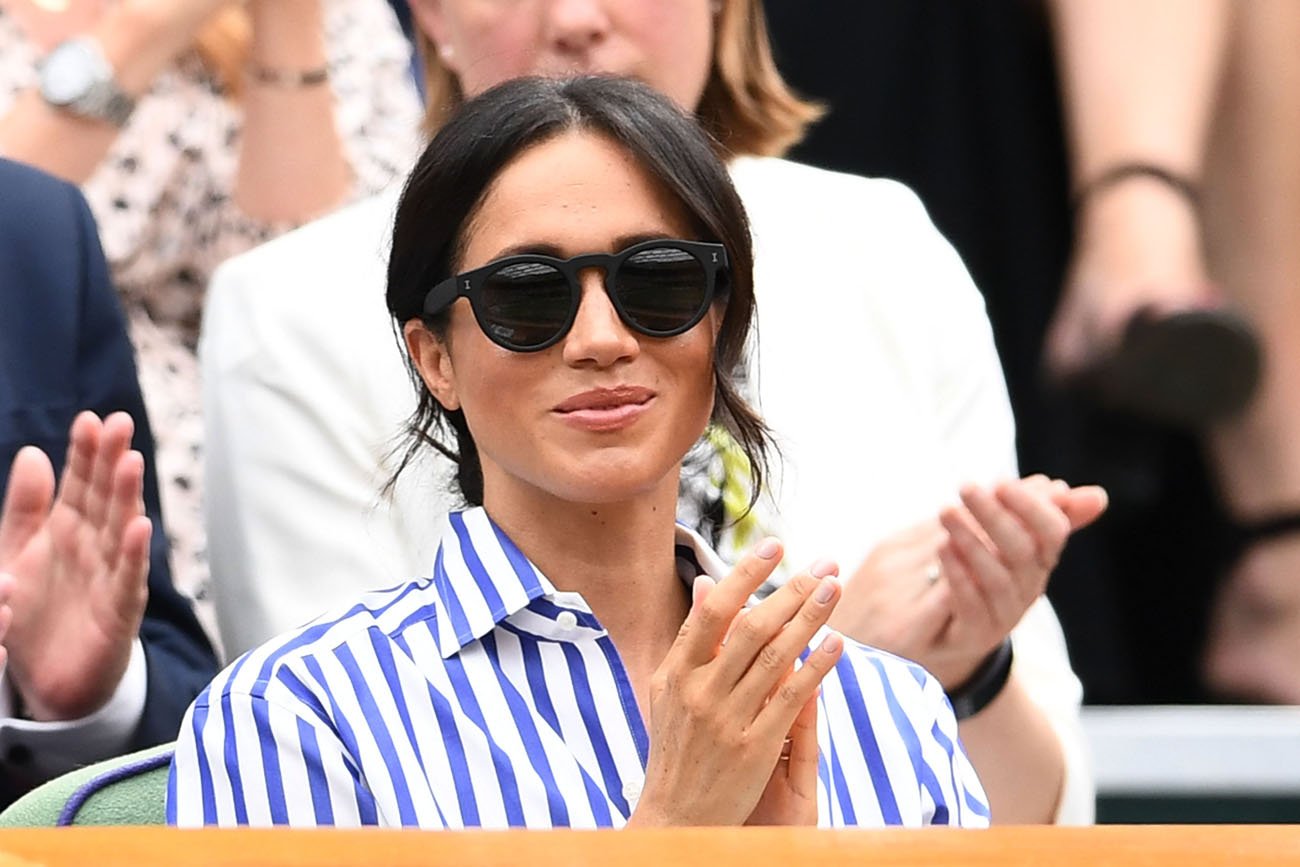 What did Meghan Markle say in her recent speech?
Meghan recently attended Girl Up's Woman in Leadership virtual event, where she shared with young women her thoughts on what it takes to make a difference. Meghan discussed various things, such as Black Lives Matter, but she often went back to the idea of challenging established norms.
"Those lawmakers and leaders and executives I mentioned earlier, many of them better or worse do not listen until they have to," Meghan explained, as reported by Huffington Post. "The status quo is easy to excuse, and it's hard to break. But it will pull tightest right before snapping."
She added, "Women have always historically gotten a lot of, 'Well that isn't how it's done,' or 'Yeah, that's an idea, but you know what, we're gonna do this instead.' But when do we hear that, as women? We hear that in the moments that we challenge the norms."
Meghan went on to encourage her audience to continue questioning the status quo, saying, "I say to you: Keep challenging. Keep pushing. Make them a little uncomfortable, because it's only in that discomfort that we actually create the conditions to reimagine our standards, our policies, our leadership."
Could Meghan be taking digs at the royal family?
Ever since Meghan joined the royal family, it was clear she was different from the other royals. As an actress, Meghan was often outspoken about issues she felt passionate about, including politics. However, as a royal, she could not longer speak her mind, not even to defend herself in the media.
Many onlookers have long wondered whether a strong personality like Meghan could survive in the traditional royal family, and her departure earlier this year was a sign to fans that perhaps she really was not happy following the established norms like other royals.
However, there is no indication her recent speech at Girl Up's event was a dig at the royal family. Meghan has already shown herself to be a feminist long before she became the Duchess of Sussex, so it is likely she would have given a similar speech at any other time.
Meghan reportedly ignored friends who tried to warn her about royal life
It's clear Meghan's life was never the same after her relationship with Prince Harry became public in 2016. However, there were friends who tried to warn her that royal life would be extremely difficult, but Meghan reportedly ignored those messages.
In January 2020, Meghan's former agent, Gina Nelthorpe-Cowne, told the Daily Mail she talked with Meghan when the latter was in the early stages of dating Prince Harry, but her words fell on deaf ears.
Nelthorpe-Cowne, who is from the U.K., recalled, "One day we were having lunch on the Strand in London and it was obvious it was getting very serious with Harry. I said, 'This is serious. This is the end of your normal life, the end of privacy–everything.' But she just held up her hand and said: 'Save it. I don't want to hear any negativity. This is a happy time for us.'"
On her part, Meghan did admit to this a few months prior in the documentary Harry & Meghan: An African Journey.
"When I first met my now-husband, my friends were really happy because I was so happy but my British friends said to me, 'I'm sure he's great but you shouldn't do it because the British tabloids will destroy your life,'" Meghan said.
Looking back, she understood that her experience with the American press made her "naïve" as to how the British press operates.
She explained, "I never thought that this would be easy but I thought it would be fair."