Was Miley Cyrus in 'Big Fish'?
Is Miley Cyrus in Big Fish? While she's most famous for playing Hannah Montana on the Disney Channel and enjoying a successful music career, Cyrus does have some movie credits to her name, beginning with Big Fish. Who did Cyrus play in Big Fish?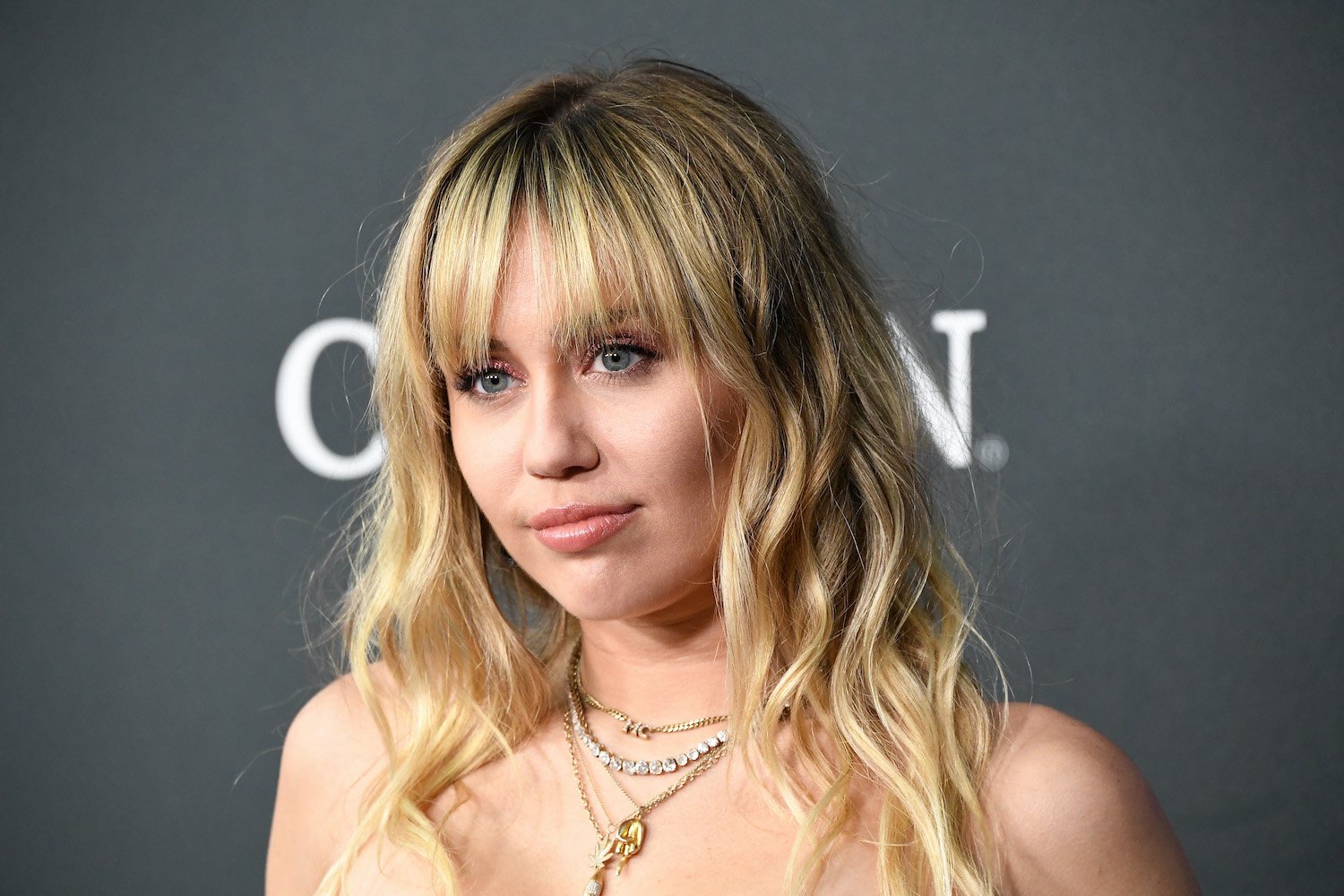 How old was Miley Cyrus in 'Big Fish'?
Cyrus landed her first movie acting role as "Ruthie, Age 8" in Big Fish when she was 10 years old. Cyrus had a small role in the film and was credited by her real name, Destiny Cyrus.
The Big Fish cast included Ewan McGregor, Albert Finney, Billy Crudup, Jessica Lange, Helena Bonham Carter, Alison Lohman, Robert Guillaume, Marion Cotillard, Steve Buscemi, and Danny DeVito, and was directed by Tim Burton.
Cyrus got her start in acting when her family lived in Toronto, Canada while her dad Billy Ray Cyrus starred on the TV show Doc. Miley took an interest in acting when she was 9 years old and started taking acting classes.
Along with the small part in Big Fish, she also appeared on three episodes of her father's show, playing Kylie. She was credited as Destiny Cyrus on the series.
Miley Cyrus landed the role of 'Hannah Montana'
Cyrus' mother Tish became her manager and the young Cyrus signed with a talent agent. She auditioned for the best friend role on Hannah Montana when she was 11 years old and eventually landed the lead role.
Cyrus explained, "When I first auditioned for the show, they said I was too young, too small, kinda put me aside. And I wasn't even auditioning for Hannah, I was auditioning for Lilly."
"Even when they said no, I was like, 'No, one more chance.' And it turned into 20 more chances," she added.
Disney Channel president Gary Marsh told USA Today that Cyrus won the role because of her energy and singing talent, and because she had a relatability the network knew would appeal to viewers.
Her real-life father played her on-screen father on Hannah Montana.
She starred on the show from 2006-2011, as well as in a Hannah Montana concert film and Hannah Montana: The Movie in 2009. Cyrus went on to star in The Last Song in 2010 and then started to distance herself from her Disney image as she moved her focus into her music career.
Why did Miley Cyrus change her name?
She was credited as Destiny Cyrus in her early acting roles, but why did Miley Cyrus change her name?
She was born Destiny Hope Cyrus on November 23, 1992 and not long after, her happy disposition earned her a nickname from her parents. Since she was always smiling as a baby, mom and dad, Tish and Billy Ray, started calling her "Smiley," which was shortened to Miley.
The name stuck and she began using it professionally. Her character on Hannah Montana was even changed from Zoey to Miley Stewart. She's heard in her audition tape saying she's auditioning for the role of Zoey but the show writers changed the character's name to Miley.
Cyrus legally changed her name in 2008 when she was 15 years old and took the middle name "Ray," not after her father, but in honor of her grandfather, Democratic politician Ronald Ray Cyrus from Kentucky.