Was Paris Hilton Jealous of Kim Kardashian's Success?
Many celebrities were born with the proverbial silver spoon in their mouth. They were born into a wealthy family, and seemingly lived off that wealth without working or doing anything other than partying and jet-setting around the world. 
There are several celebrities, however, who worked hard to build their own businesses. Paris Hilton and Kim Kardashian are two women who led privileged lives, but also use their incredible entrepreneurial skills to create successful brands. Some might say that Kardashian actually overshadowed Hilton, going on to become more successful than her former boss…
Paris Hilton: Just another spoiled heiress?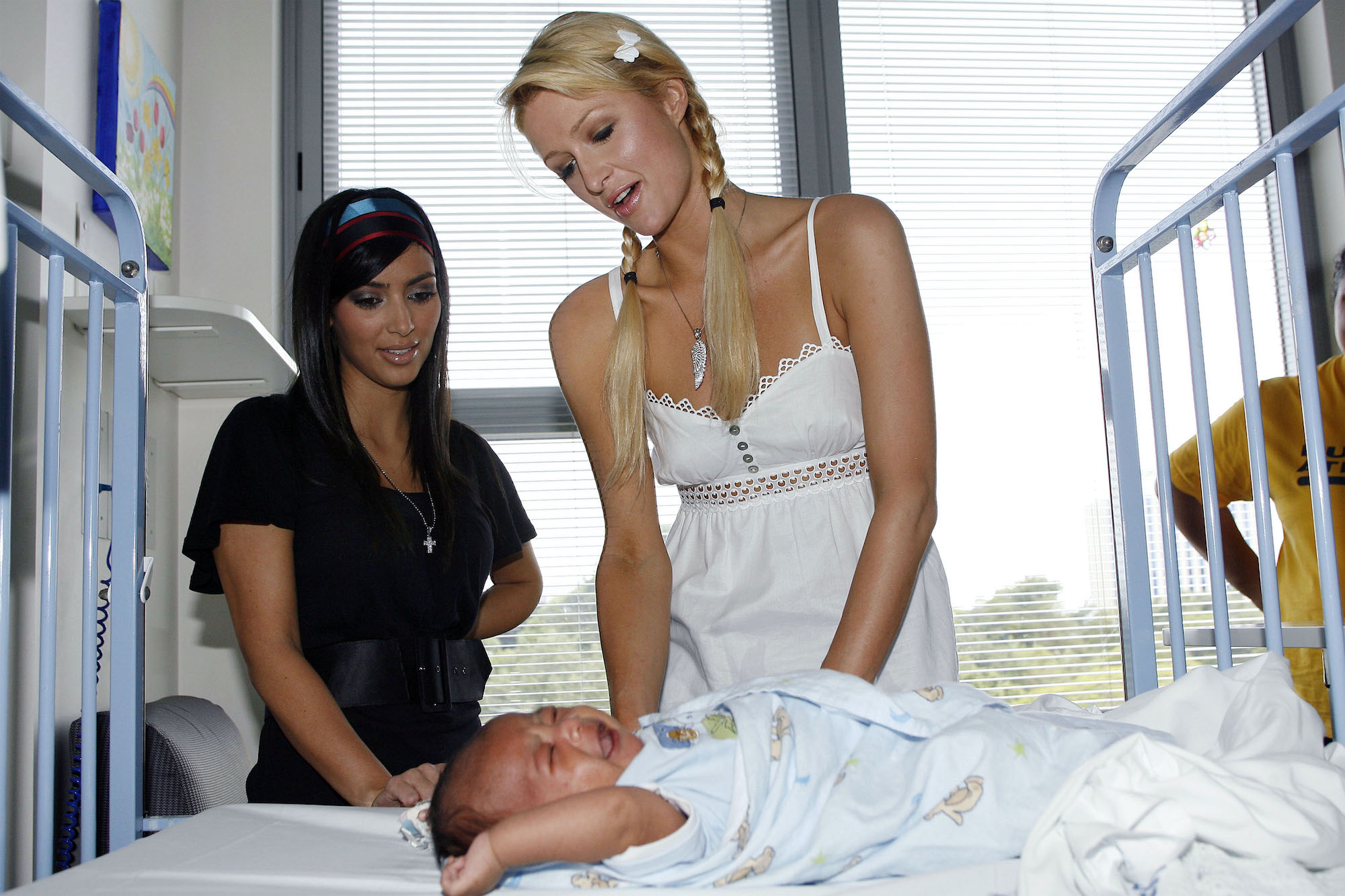 Paris Hilton is the heiress of her famous father's hotel fortune. Paris led a cushy life, growing up in mansions in Beverly Hills, posh Manhattan apartments, and vacation homes in the Hamptons. She began a serious modeling career when she was 16, and then dabbled in acting.
In addition to modeling and acting, Hilton created a multi-billion dollar brand. She started out with perfumes, slowly expanding her merchandise to include purses, clothing, accessories, and watches. She also has a passion for music, and has built a name for herself as a sought-after DJ.
Hilton is most widely recognized for her reality series, The Simple Life. The heiress created the show with her lifelong friend, Nicole Richie. The reality series was wildly popular, following Hilton and Richie as they tackled menial tasks and blue-collar jobs. It ran for five seasons–the first three on FOX, and the last two on E!
Kim Kardashian: From reality television star to entrepreneur
Kim Kardashian was the second of four children born to her parents. Although the family was wealthy, Kardashian didn't grow up with quite the same level of extravagance as Paris Hilton. The children were expected to earn a living once they were 18, and they knew they couldn't just live off the family's wealth without working.
Kim started working for her father's company in high school, and developed a good understanding of business. Eventually, the Kardashian family became famous for their reality television series, Keeping Up With the Kardashians. In addition to her television career, Kim continued to use her entrepreneurial skills to develop her own brand.
Years later, Kim Kardashian is the brilliant mind behind the wildly successful KKW beauty brand. The mogul's billion-dollar brand boasts a wide range of cosmetics and fragrances. She also launched SKIMS–a line of shape-enhancing undergarments.
Did Kardashian steal the spotlight from Hilton?
RELATED: Kim Kardashian West Reveals Some of the 'Craziest' Things Paris Hilton Used To Carry in Purses From the Early 2000s
Before her own series started, Kim Kardashian actually appeared in The Simple Life. She was Hilton's personal assistant at the time. Paris hired her in 2006, but the two had been friends since they were in preschool. Paris was at the peak of her career when she hired Kardashian.
The two started hanging out, taking trips, and going to parties. Kim spent increasing time in the spotlight, slowly becoming a star in her own right. Keeping Up With the Kardashians began soon after, and Paris seemed to be in Kim's shadow. Fans began comparing the two reality series, and it wasn't good for Hilton…
According to BuzzFeed,  fans felt like they were establishing a connection with Kim that they just didn't have with Paris.  BuzzFeed described Hilton as "aloof and artificial", while the Kardashian family was more open and honest, inviting the public into even the unsavory aspects of their lives. 
In 2011, The World According to Paris premiered on Oxygen. Hilton hoped to use her new show to let people into her life to see how she really lived. Yet again, she failed to connect with the audience. Many things she said during the series made fans cringe. For example, statements like "am I going to have to work with convicts and prisoner people?" while driving through a low-income L.A. neighborhood certainly didn't make her seem very understanding.
The show highlighted other flaws, including one episode where Hilton sported Louis Vuitton heels while painting over grafitti, complaining about it the entire time. The show did exactly the opposite of what she'd hoped–it made her seem like the spoiled brat everyone assumed she was. The show was the least watched series on Oxygen that year.
To make matters worse, critics compared it with KUWTK, saying it failed to deliver anything fun. They labeled Hilton as completely unlikeable. Paris and Kim may have built a brand out of their names and images, but it appears that Kim was more successful in developing a loyal fan base.