Was Prince Harry, Meghan Markle, Prince William, and Kate Middleton's 'Fab Four' Team Doomed From the Start?
The royal team of Prince Harry, Meghan, Duchess of Sussex, Prince William, and Catherine, Duchess of Cambridge once seem poised to win over their royal fans. The "Fab Four," as they referred to, split up, leaving many to wonder what happened behind the scenes to cause the fracture. One royal expert believes that the Fab Four was a mistake from the beginning.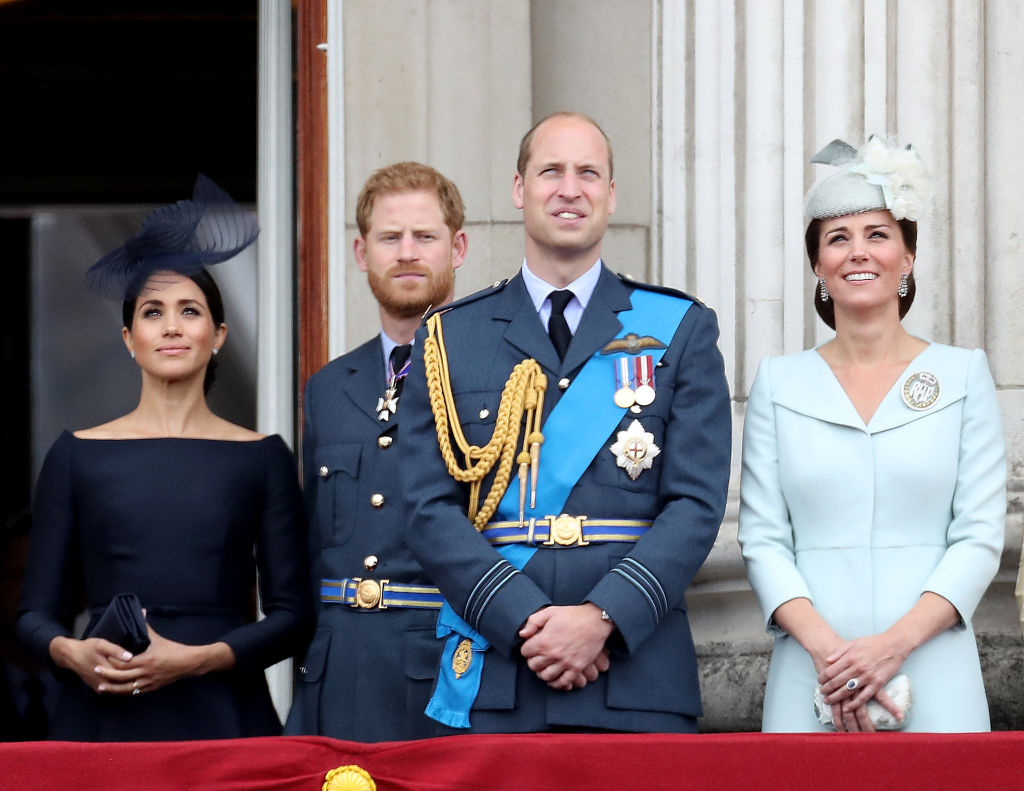 Was the Fab Four a mistake?
Prince Harry and Meghan teamed up with Prince William and Kate to work together on causes that were of importance to them with The Royal Foundation. The team initially seemed destined for great things, but when the couples split households, the Fab Four disbanded.
"It was a mistake probably to think that in-laws would want to be as close as that," royal expert Richard Fitzwilliams told Express, adding, "The unpicking of that was so public. Every step: not living next door, then wanting an office elsewhere. It said an independent office, but the decision was Buckingham Palace."
He continued: "Then, of course, the Sussexes to launch their own foundation. And, of course, you have to mention all the rumors of the Duchesses not getting on, the brothers not getting on. That was given credibility by Harry's comments."
Fitzwilliams, when asked if the Fab Four was a bad idea that was doomed from the beginning, explained, "It did, perhaps because they were such different characters."
He added: "Perhaps because their futures were so different. There's no doubt that this was a PR idea. You can now read into the one meeting that we saw things that people didn't at the time."
Was Prince Harry and Prince William's feud part of the reason for the split?
Rumors swirled that a rift between the brothers coupled with Prince Harry and Meghan's decision to resign from the family contributed as part of the reason the Fab Four decided to part ways. "When Meghan joined, it was this sense of 'oh this is the new fab four," royal correspondent Rhiannon Mills told Sky News. "There was a real sense of excitement, but I think you've seen over the last year, that these are two brothers who are going down different paths."
She continued: "With Meghan, she was a woman who already had built up her own brand, built up her own image. That's why I think you've now got, with Prince Harry and the Duchess of Sussex, is that they know they have this enormous international clout and they want to use that."
Prince Harry and Meghan left their royal duties behind
In January, Prince Harry and Meghan announced their plan to "step back" from their royal duties, with an Instagram post that explained: "After many months of reflection and internal discussions, we have chosen to make a transition this year in starting to carve out a progressive new role within this institution. We intend to step back as 'senior' members of the Royal Family and work to become financially independent, while continuing to fully support Her Majesty The Queen."
Queen Elizabeth approved of their plan, but there were compromises that were made for their freedom: Prince Harry and Meghan had to give up their HRH titles and any public funding.