Was Prince Philip Close With His Sisters?
Prince Philip didn't have an easy upbringing. It was marred by his mother's physiatric breakdown, his father's infidelity, and his sisters' ties to Nazi Germany and Adolf Hitler.
Given the tragic story of the Duke of Edinburgh's childhood, many have wondered if he was close at all with his siblings. Here's a look at what his relationship with his sisters — Princesses Margarita, Theodora, Cecilie, and Sophie — was like.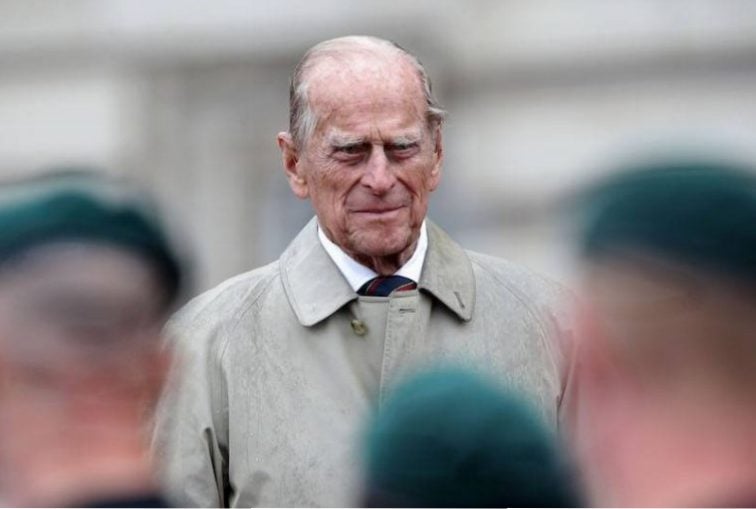 Prince Philip's sisters are all deceased
Prince Philip of Greece and Denmark was born in 1921 and is the only son of Prince Andrew of Greece and Princess Alice of Battenberg. His four older sisters, who each married German aristocrats, are now deceased.
Princess Cecilie was killed in a plane crash in 1937. Princess Theodora died in 1969. The oldest, Princess Margarita, passed away in 1981. And Philip's last surviving sister, Princess Sophie, died in 2001. But were any of the siblings close during their tumultuous childhood?
Philip was a teenager when Cecilie died
Not much is known about Philip's relationship with his sister, Cecilie, before her tragic death as she lived away from her brother in Germany for quite some time. She was 10 years older than the prince and died when he was just 16.
The young prince was photographed attending her funeral service surrounded by men doing Nazi salutes giving further confirmation that Cecilie had joined the Nazi Party, which is something Philip reportedly did not want any part of.
Margarita is a godparent of Philip's daughter
Princess Margarita was not invited to Prince Philip and Queen Elizabeth II's wedding because of the strong anti-German sentiment after World War II. However, the two were close and remained tight over the years and when Philip and Queen Elizabeth's first daughter, Princess Anne, was born in 1950 Margarita was named as one of her godparents.
Prince Philip lived with Theodora and her husband
Prince Philip actually lived with his sister, Princess Theodora, in Germany for a short time after their mother was committed to an asylum and their father moved to Monaco.
Like Philip's other sisters, Princess Theodora was not at her brother's royal wedding but in her later years, she and Philip spent time together. In fact, she traveled to England on occasion to visit Philip and the queen before she passed away on Oct. 16, 1969, at the age of 63.
Nazi connections kept Philip and Sophie apart for some time
Philip and his sister Sophie were also very close but she too was kept away from his wedding due to her connections to Adolf Hitler, who her oldest son is named after. But following the royal wedding, the princess and her husband stayed with Philip and Elizabeth II at their holiday home in Scotland.
Sophie was later named a godparent of their son, Prince Edward. She then became a frequent visitor of Buckingham Palace and attended several royal family events. In 2001, Sophie passed away in a nursing home at the age of 87. She was the last link to Prince Philip's childhood in Greece.