The Real Reason Prince Charles Thinks Queen Elizabeth Was a Bad Mother
As Queen Elizabeth prepares her son, Prince Charles for his future role as king, it might appear that the mother-son duo has an ultra-close relationship. And while that might be true now, it wasn't always the case. In fact, Prince Charles is the only one of Queen Elizabeth and Prince Philip's children to speak out publicly against his mothers' parenting skills. What was the queen like as a mother? According to Prince Charles, not the best.

Was Queen Elizabeth a good mom?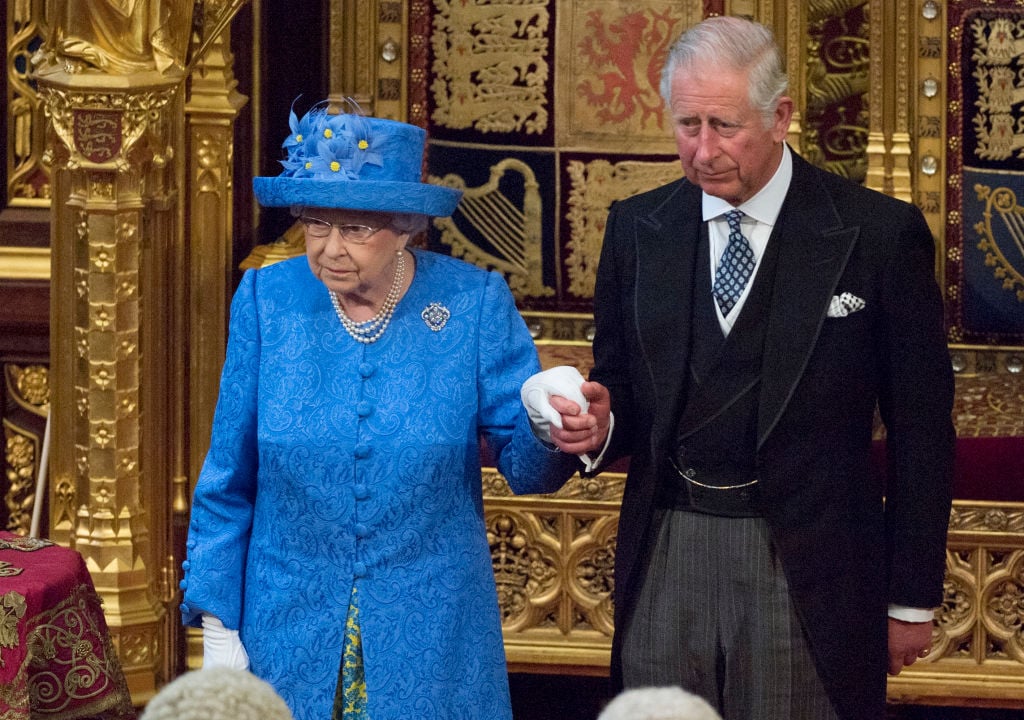 When Queen Elizabeth ascended the throne in 1952, she had two children under the age of five. At the time, Prince Charles was just shy of three and a half years old and Princess Anne was around one and a half. Because of her duties to The Crown, Her Majesty often relied on nannies, as well as her own mother (the Queen Mother) to care for her toddlers while she worked. In fact, she only saw the children twice a day: after breakfast and in the afternoon for tea time.

"When Elizabeth became Queen on the death of her father, her dedication to her duties meant even less time for her children," historian Sally Bedell-Smith told Town & Country. "She relied increasingly on her husband [Prince Philip] to make the major family decisions and she depended on the nannies to supervise the daily lives."

Shortly after ascending the throne, Queen Elizabeth had to rely fully on the help of her staff and the Queen Mother to care for her two children while she embarked on a six-month-long Commonwealth tour. Because of her responsibilities, Prince Charles viewed his mother as absent and has made several comments about what it was like having the queen for a mother. In a 1994 biography, Prince Charles told Jonathan Dimbleby that it was "inevitably the nursery staff" that saw him grow up. Because of this, he has painted his mother in a negative light.

Princess Anne, Prince Andrew, and Prince Edward don't think Queen Elizabeth was a bad mom

However, not all of the queen's children agree with Prince Charles — not even Princess Anne who grew up in a similar environment (Prince Andrew and Prince Edward came much later and the queen allegedly stepped back from some of her duties to raise them). "I simply don't believe there is any evidence what so ever to suggest that she wasn't caring. It's just beggars belief," Princess Anne told the BBC in 2002. Prince Andrew and Prince Edward have also spoken out against their brother's accusations.

By the time Prince Andrew arrived, the queen was around eight years into her reign — and likely feeling more confident as both a mother and a monarch. She even cut back on some of her duties so that she could be around for her young sons. Even Prince Philip's uncle, Lord Mountbatten noticed Queen Elizabeth's motherly love. According to historian Robert Lacy, he once noted how the nanny's night off was the queen's favorite night of the week. "When nanny Mabel was off duty, Elizabeth could kneel beside the bath, bather her babies, read to them, and put them to bed herself," he remarked.

Check out Showbiz Cheat Sheet on Facebook!