Was Queen Elizabeth Told Prince Harry and Meghan Markle Were Having Another Baby Before Their Public Announcement?
Prince Harry and Meghan, Duchess of Sussex are expecting baby No. 2!
"We can confirm that Archie is going to be a big brother," a rep for the couple said, adding, "The Duke and Duchess of Sussex are overjoyed to be expecting their second child."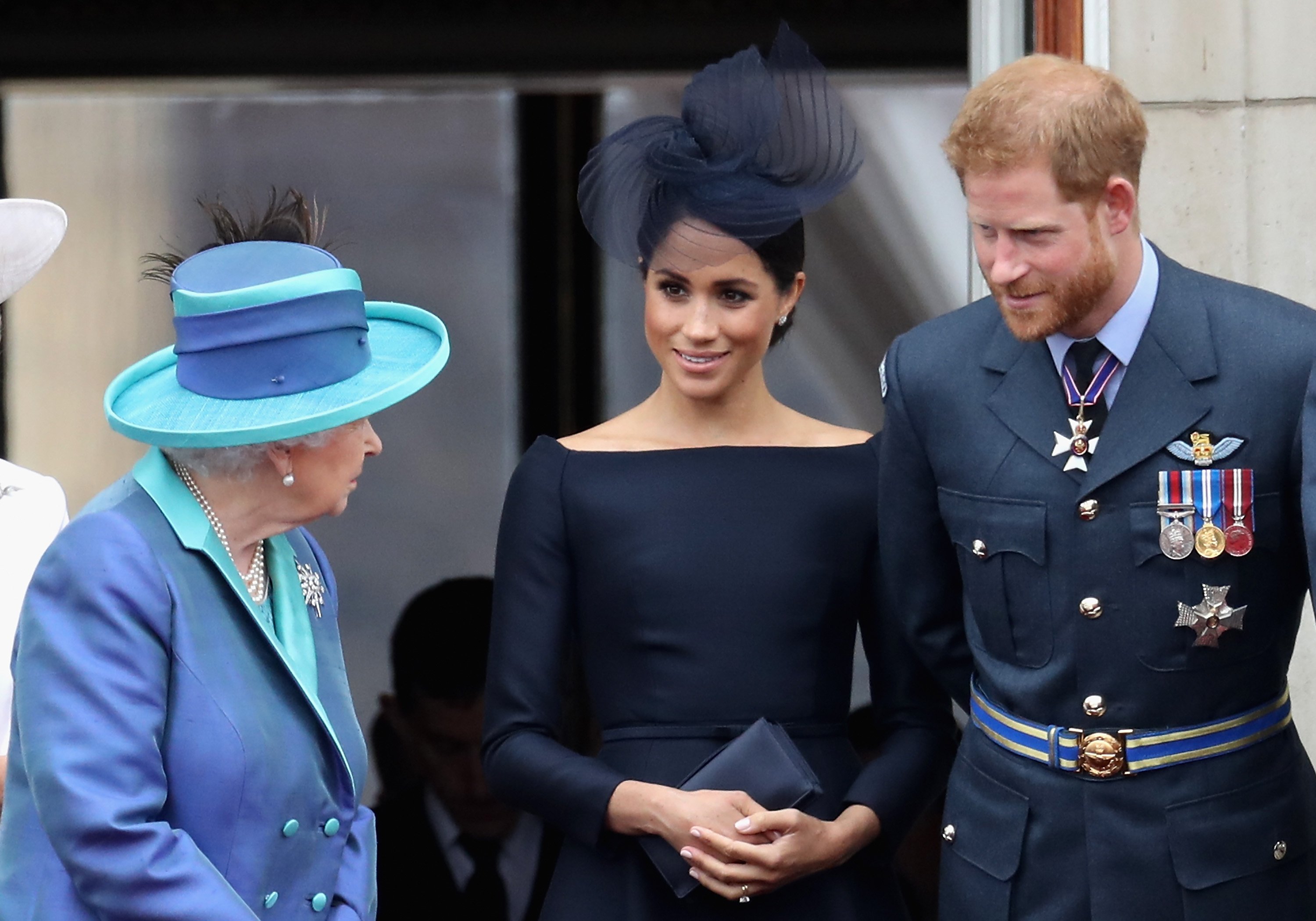 The announcement was made on Feb. 14, the same day Princess Diana announced that she was pregnant with Harry 37 years earlier. The prince and his wife's news was accompanied by a black-and-white photo of the pair which was shot remotely on an iPad by Meghan's friend Misan Harriman.
Just over a year ago the duke and duchess revealed their decision to step down as senior royals; a decision that reportedly blindsided members of the royal family. Now, some are wondering if the queen knew about the Sussexes' latest announcement ahead of time or if she learned at the same time the public did.
How Queen Elizabeth reacted to Meghan and Harry's baby news
Following the announcement, reaction and congratulatory messages for the couple flooded social media and many were waiting to hear word from the palace and other royals.
While nothing was posted on the queen's official royal family accounts, a spokesperson for Buckingham Palace told CNN that Queen Elizabeth, Prince Philip, Prince Charles, and the entire royal family are "delighted" by the news and wish the Sussexes well.
But did they find out Meghan and Harry were expecting in advance or with the rest of us?
Did the queen know before the public?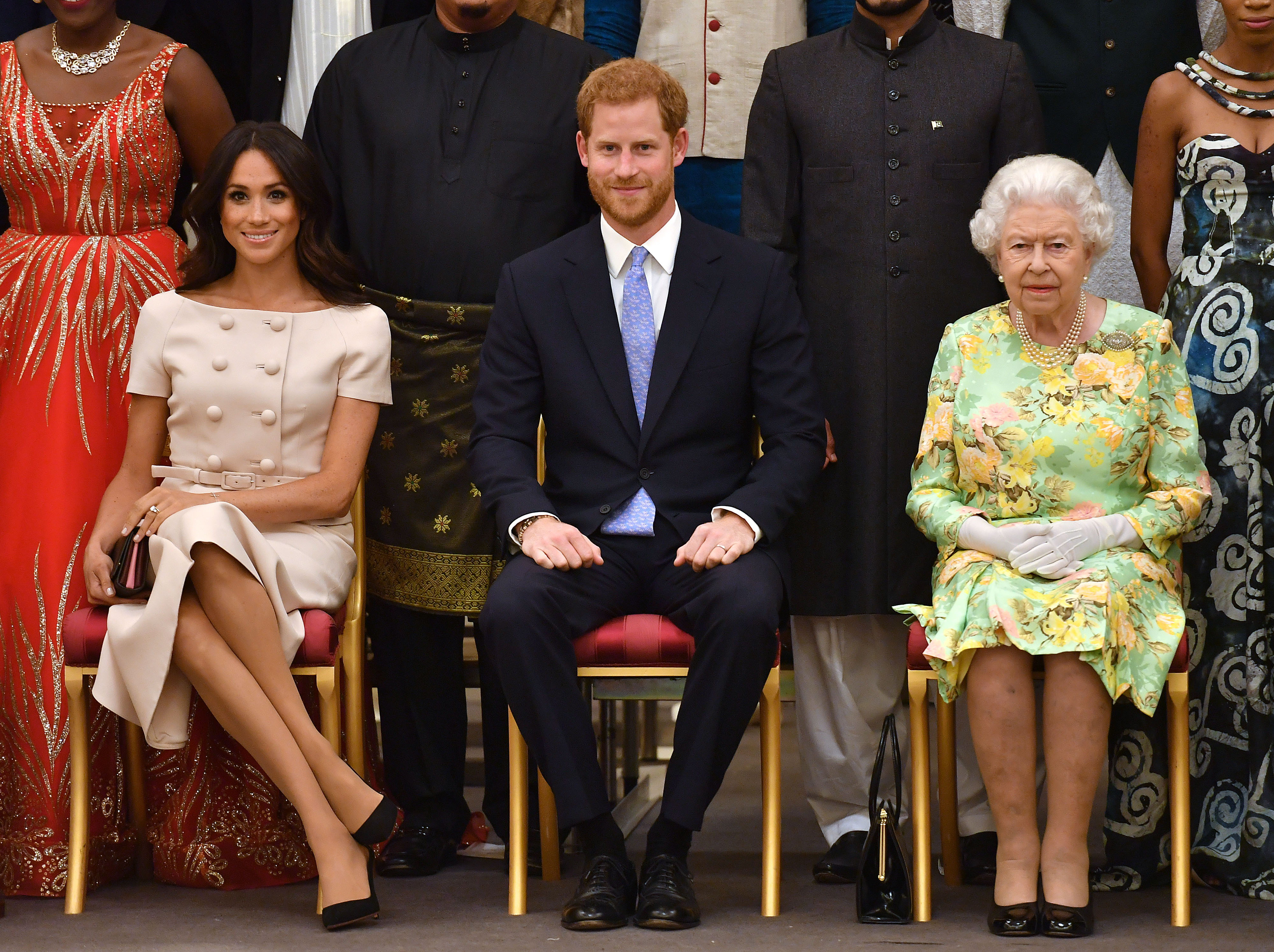 Royal protocol is that the monarch is informed of any major news concerning her family before anyone else. Back on Jan. 8, 2020, when Meghan and Harry told the world they were "stepping back" from their roles, some members of the prince's family including his grandmother were said to have had little or no notice of their plans. Queen Elizabeth called for a historic royal summit between herself, Harry, Prince Charles, and Prince William to iron out some key details before giving the couple her blessing.
Given the fact that the duke and duchess are no longer senior royals, a number of fans have wondered if they opted to tell the queen they were expecting before publicly announcing it. According to Finding Freedom: Harry and Meghan and the Making of a Modern Royal Family author Omid Scobie, the monarch was notified ahead of time.
"A source confirmed that the queen and royal family were told before the public announcement," he tweeted.
How the Sussexes' baby will make history when born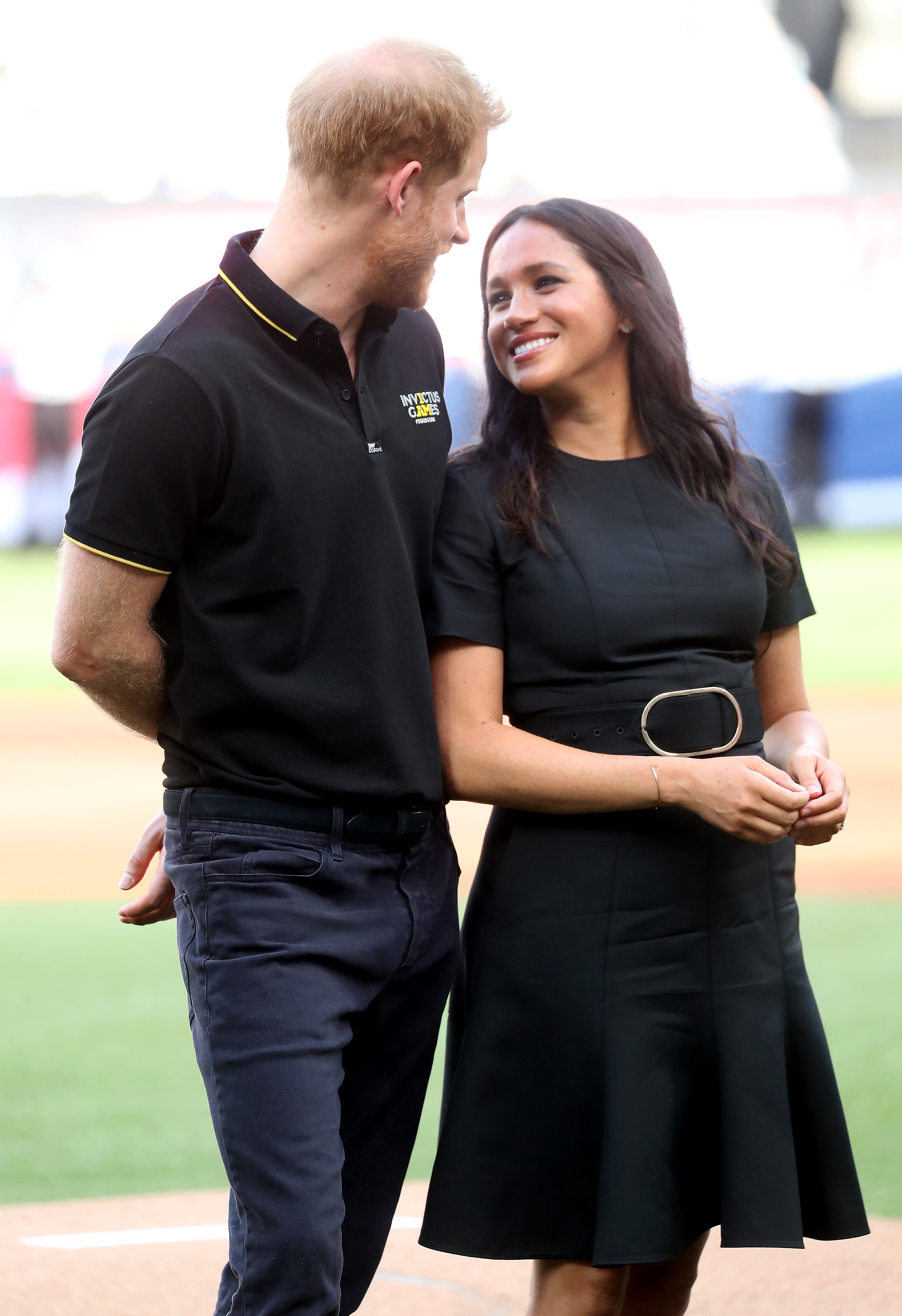 The Duke and Duchess of Sussex's baby will be one of at least three in the latest generation of Windsors born in 2021. Princess Eugenie welcomed a son on Feb. 9, and Princess Anne's daughter, Zara Tindall, is also expecting another baby later this year. However, the Sussexes' second child will make history in the fact that he or she will likely be born in the U.S.
Meghan and Harry's son, Archie, was born in England where the family lived before announcing they were stepping down and moved to California.
"I think it is worth saying that what is going to be interesting about their new child is that this will actually be the first of the queen's great-grandchildren to be born abroad which is an interesting fact in itself," royal commentator Rhiannon Mills told Sky News (per the Express).