Was River Phoenix Vegan Like His Brother Joaquin Phoenix?
Born into a cult and raised by bohemians, award-winning actor Joaquin Phoenix became a vegetarian at a very young age. As ex-pat kids, he and his siblings supplemented the family income by busking in the streets of foreign countries while their parents panhandled and preached on behalf of the cult.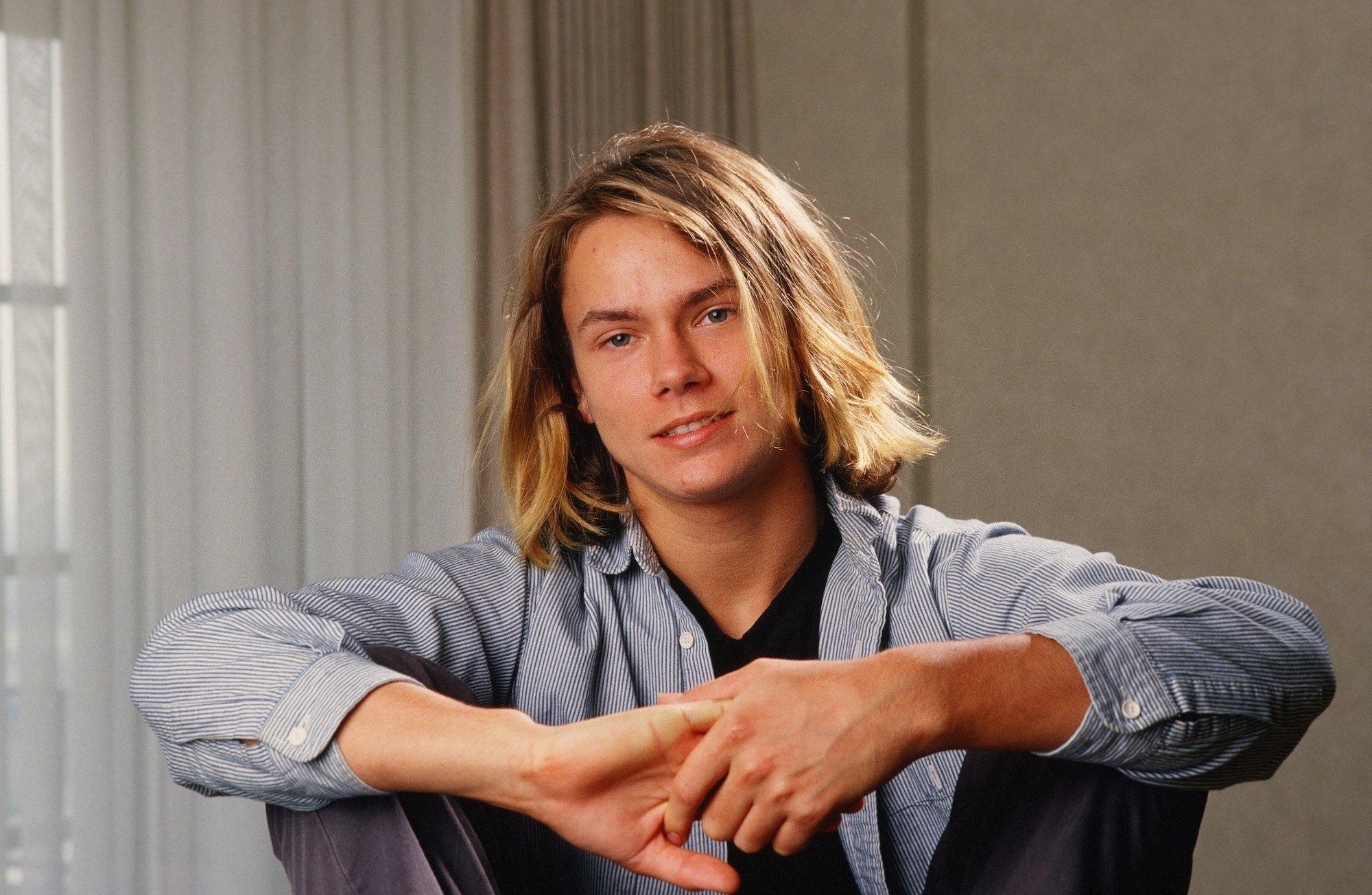 Today, Joaquin and his partner are dedicated vegans. Did his now-deceased brother, River Phoenix, share Joaquin's enthusiasm for veganism? Here's what we know:
A tale of two brothers (and a couple of sisters)
River Jude Bottom was born in Madras, Oregon on August 23, 1970. According to his parents, Arlyn and John Lee Bottom, their eldest child was named for the river of life in Herman Hesse's enlightening 1922 novel, Siddhartha.
By the time River was two years old, his mom and dad had joined the Children of God religious cult, moved the family to Texas, and presented the youngster with a baby sister they named Rain Joan of Arc.
The itinerant hippie family was living in Puerto Rico when Joaquin Rafael joined the Bottom clan on October 28, 1974. Two years later, their younger sister Libertad "Liberty" Mariposa was born in Caracas, Venezuela.
Shortly thereafter, the family boarded a cargo ship to Miami in an effort to flee the Children of God cult. It was aboard that boat that River and Joaquin became vegetarians, explains Men's Health.
The Phoenix family went vegan rather suddenly
Right around the time Joker premiered in 2019, Joaquin sat for an interview with Vanity Fair, during which he explained the traumatic shipboard experience that inspired his sudden and everlasting distaste for dining upon animal flesh. It was Joaquin's third birthday, River was almost eight, and the Bottom family was traveling on an oceangoing freighter from Venezuela to Florida.
Among the onboard cargo was a container of Tonka toys, and one of the ship's crew gifted the birthday boy with a small toy truck. Another crew member baked a cake which Joaquin vividly remembers because it was the first birthday cake he'd ever seen.
After enjoying a makeshift birthday party, Joaquin, his sister, Rain, and his older brother, River made their way to the deck to watch the flying fish that are common to that part of the Atlantic. Soon, they noticed a nearby fishing boat.
The kids observed the fishermen reeling in their catch which they plucked from the rods and violently bashed to death. It was that sight, and the sudden realization that the meals he'd grown up with came from living creatures, that caused Joaquin to burst into tears and yell at his mom:
"I have a vivid memory of my mom's face. I have seen that same face maybe one other time, where she was completely speechless because we yelled at her. 'How come you didn't tell us that's what fish was?' I remember tears streaming down her face. She didn't know what to say."
Settling for a while in Winter Park, Florida, the family changed their surname to Phoenix and swore off animals forever. The youngest sibling, Summer Joy, was born in 1979 after which the newly-named Phoenix clan made their way to Hollywood, California where they reinvented themselves as animal rights activists and television actors.
Mom Arlyn, who now goes by the name Heart, got the kids an agent with the stipulation that due to their solid vegetarianism, neither River nor Joaquin would audition for McDonald's ads, according to AreTheyVegan.
In 1982, both River and Joaquin, who was going by the stage name Leaf, landed parts on the TV series, Seven Brides for Seven Brothers. The series lasted only one season but paved the way for bigger acting jobs, explains Biography.
Major movies and a meatless way of life
Many movies ensued, and Joaquin and his late brother, River, still hold the record for being the only sibling pair to ever be nominated for identical acting Oscars. River was nominated for Best Supporting Actor for his part in the 1988 movie, Running on Empty, and Joaquin received the same nomination for Gladiator in 2000.
Like his brother, he did not win his first Oscar nod but did get two more Best Actor nominations, for Walk the Line in 2006 and The Master in 2013. Unlike his brother River, Joaquin finally did win the Academy Award for Best Actor for his leading role in Joker, explains The Things. River Phoenix was still a vegetarian when he died of an overdose on a Hollywood sidewalk before ever taking an Oscar home.
In 2020, Phoenix and his fiancé, The Girl With the Dragon Tattoo actor, Rooney Mara, welcomed a son and named him River in honor of his late uncle. Aside from parental duties, the pair share a deep dedication to the vegan lifestyle.
Before baby River was born, the couple marched in a National Animal Rights Day demonstration during which they and other parade participants carried dead animals in their arms, says Page Six. Phoenix says he won't "force" veganism on River, but he and Mara also won't "perpetuate the lie" that farm animals are happy on their way to becoming hamburgers.
"I'm not going to indoctrinate him with the idea that McDonald's have a Happy Meal because there's nothing f—— happy about that meal."