Was 'The Sopranos' Based on a Real New Jersey Crime Family?
Watching 'The Sopranos' on HBO, many had the feeling the show's events couldn't be entirely fictional. Here's a look at which parts mirrored actual New Jersey mob activity.
How good was The Sopranos? Well, 20 years after it premiered on HBO, fans still can't get enough of it. That's why any news about the upcoming film prequel The Many Saints of Newark commands so much attention. (So far, the creative team looks like it can't miss.)
The show has such staying power because it's convincing on so many levels. Even if you don't know anyone like Tony Soprano (James Gandolfini) or Christopher Moltisanti (Michael Imperioli), you definitely know someone like Meadow or A.J. Soprano (or Dr. Melfi or Hersh).
In fact, the excellent writing could suggest creator David Chase based the show's main characters on real-life New Jersey gangsters. Not so, according to Chase, who said "90% of the show is made up."
However, he did say it was "patterned after" a Jersey crime outfit he knew about while growing up: a family led by the Boiardos that included a man nicknamed "Big Pussy." Meanwhile, another Jersey mob, the DeCavalcantes, discovered a capo who slept with men (like Vito Spatafore) within their ranks.
If you're keeping score, these tidbits might add up to more than 10%. Here's a look at the real Jersey mobsters who appear to have inspired The Sopranos.
A North Caldwell McMansion for 'Tony Boy' Boiardo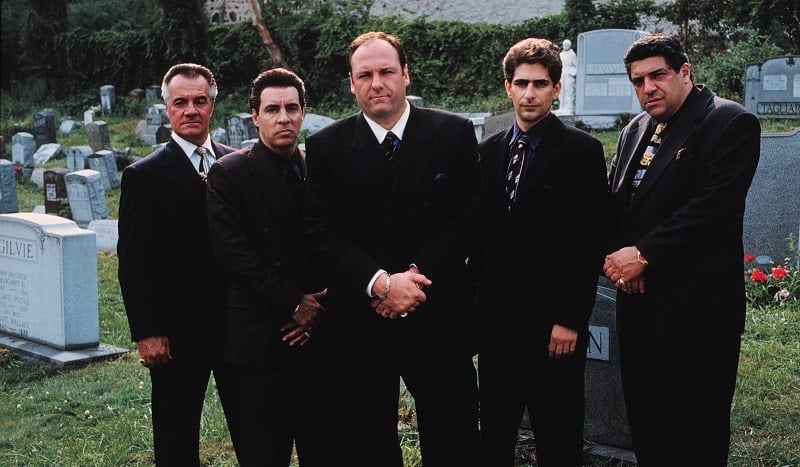 While The Godfather takes place in Manhattan's Little Italy and Goodfellas mostly in New York City's outer boroughs, The Sopranos brought the mafia to a unique setting: the Jersey suburbs. Tony, Carmela, and the kids lives in a North Caldwell McMansion and drive monstrous SUVs just like their neighbors.
That sounds a lot like the life Tony Boy Boiardo (son of godfather Ruggiero "The Boot" Boiardo) set up for himself in Essex County during the late 1960s. According to a 2010 Richard Linnett article, Tony Boy did most of his business out of cheap storefronts in North Newark before retiring nightly to his quiet home in the 'burbs.
Naturally, Boiardo's children went to the same local school as his prosperous neighbors and aimed high. One son wanted to be lawyer but became a doctor (like Meadow planned to be).
'Big Pussy' Russo and Tony Boy seeing a shrink
What separates The Sopranos from every mob movie or show before it? Among other things, the emphasis on Tony's sessions with a psychiatrist (Dr. Melfi, played by Lorraine Bracco). The Godfather's Vito Corleone (Marlon Brando) and Goodfellas' Uncle Paulie (Paul Sorvino) would have berated (then whacked) anyone who suggested they see a shrink.
But that's where viewers find Tony Soprano from the first episode of HBO's classic show. In real-life, Tony Boy Boiardo also saw a shrink (according to Linnett, a doctor in West Orange).
When you hear about Boiardo's enforcer — none other than John "Big Pussy" Russo — the similarities between real Jersey mobsters and Chase's show become too numerous to ignore. Of course, these details serve as a framework (or "pattern," in Chase's words) rather than anything resembling a script. Writers take details from actual events, and Chase's plucking "Big Pussy" from real mafia files turned out great.
The DeCavalcantes and details from another Jersey mob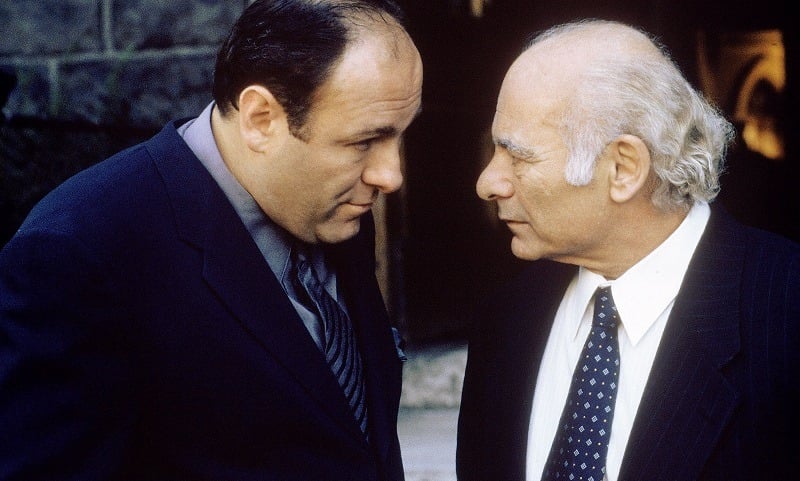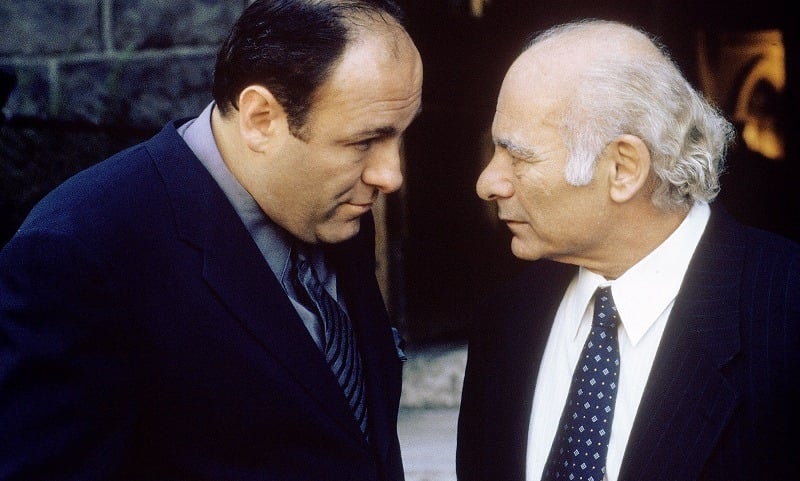 While Chase clearly took freely from the Boiardo family and its associates, Jersey's DeCavalcante crew also provided inspiration. Simone DeCavalcante, condescendingly referred to as "Sam the Plumber" for his humble origins and profession (heating and plumbing), ran his own operation in the shadow of New York's more glamorous Five Families in the 1960s.
As Ed Scarpo has pointed out in Cosa Nostra News, many have overstated the similarities between the DeCavalcantes and Chase's Sopranos. Certainly, Sam the Plumber once said (in a wiretap) that he had nightmares and expressed anxiety to his secretary (one of his goomars). But that tidbit pales in comparison to Boiardo seeing a shrink.
However, as Michael Daly wrote in The Daily Beast, the DeCavalcantes did have a bisexual boss named Johnny Boy D'Amato. Later, when the man who killed D'Amato testified about the hit, he delivered a very Sopranos line. "Nobody's going to respect us if we have a gay homosexual boss discussing Cosa Nostra business," he said.
So it looks like Chase took about 10-15% of local mob tales and added 85-90% David Chase (whose grandfather's name was DeCesare). Then, when his team took the stories to production, actors like James Gandolfini and Michael Imperioli added volumes with their enduring interpretations.
Whatever the formula was, it worked. We hope Chase and everyone else on The Many Saints of Newark run with the same playbook.
Check out The Cheat Sheet on Facebook!