'Was There a Real-Life Love Triangle on the Set of 'Gilmore Girls'?
Alexis Bledel might be a married woman now, but before she settled down with Vincent Kartheiser, she dated her Gilmore Girls co-star, Milo Ventimiglia, for four years. Bledel has been incredibly tight-lipped about her private life, and fans weren't even aware a real-life romance had bloomed between Ventimiglia and Bledel until they announced their split. Now, rumors are swirling that Bledel may have dated Jared Padalecki before she started seeing Ventimiglia. Padalecki portrayed Rory Gilmore's first boyfriend, Dean Forrester. Was there a real-life love triangle that mimicked the on-screen drama?
Alexis Bledel and Milo Ventimiglia dated for four years
Bledel and Ventimiglia began dating after they met on the set of Gilmore Girls. Ventimiglia landed the role of Jess Mariano in 2001, during the show's second season. Sparks didn't immediately fly between Bledel and Ventimiglia, though, and the same is true for their on-screen personas, too. Bledel's character, Rory Gilmore, and Ventimiglia's character, Jess, warmed to each other on the show slowly before their mutual attraction led to Rory cheating on Dean with him.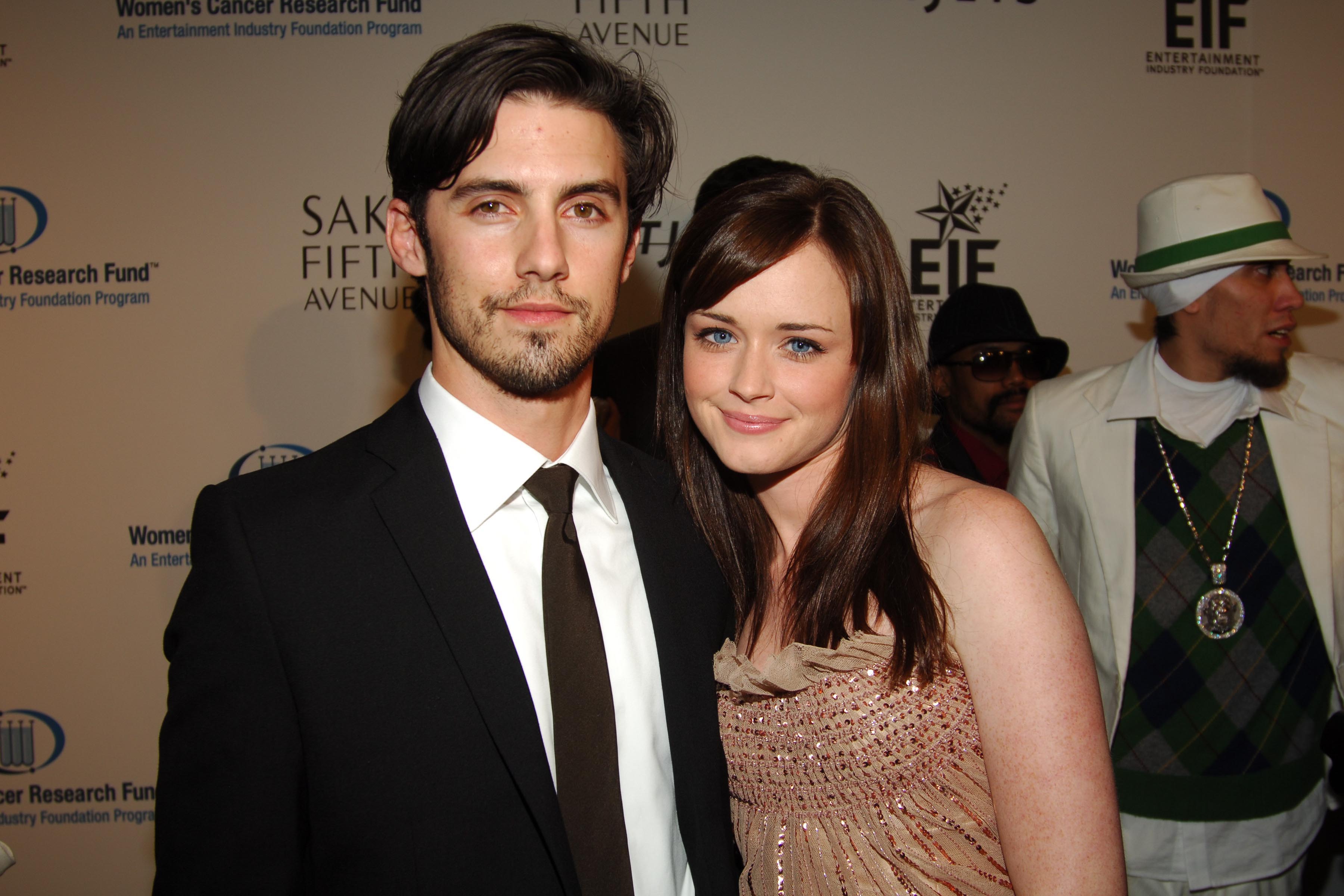 It took about a year for Ventimiglia and Bledel to begin dating, but things got serious quickly. Bledel told People that the pair had talked about marriage during their four-year relationship. The intensely private couple never explained why they ended their relationship.  Bledel was just 21 when the romance began. Ventimiglia was 25.
The casting director for Gilmore Girls revealed that Alexis Bledel and Jared Padalecki  dated in real-life, too
Bledel and Ventimiglia's romance was eventually made public, but there was reportedly another romance that was kept secret. Mara Casey, the casting director for Gilmore Girls, spilled the beans about Bledel's dating life to Life & Style in 2016, days before Gilmore Girls: A Year in the Life premiered on Netflix. Casey told the publication, "We did have a joke about casting all of Alexis' [real-life] boyfriends." She went on to reveal that Bledel had dated Padalecki and Ventimiglia, as well as an actor who had a small guest spot on the series.
Casey didn't reveal just how long Bledel and Padalecki were a real-life couple or how the relationship ended, but several sources claim the relationship started in 2001 and ended in 2002. Padalecki was cast as Dean in 2000 and portrayed Rory's first big love from 2000 until 2005. Padalecki left Gilmore Girls to star in Supernatural.
Was there a real-life love triangle on the set of Gilmore Girls?
Neither Padalecki nor Bledel have ever commented on their reported romance. In fact, it was kept so secret that Casey's admission was news to most Gilmore Girls fans. If the on-screen couple dated in real life, is it possible that Ventimiglia is the reason they broke up? That seems unlikely.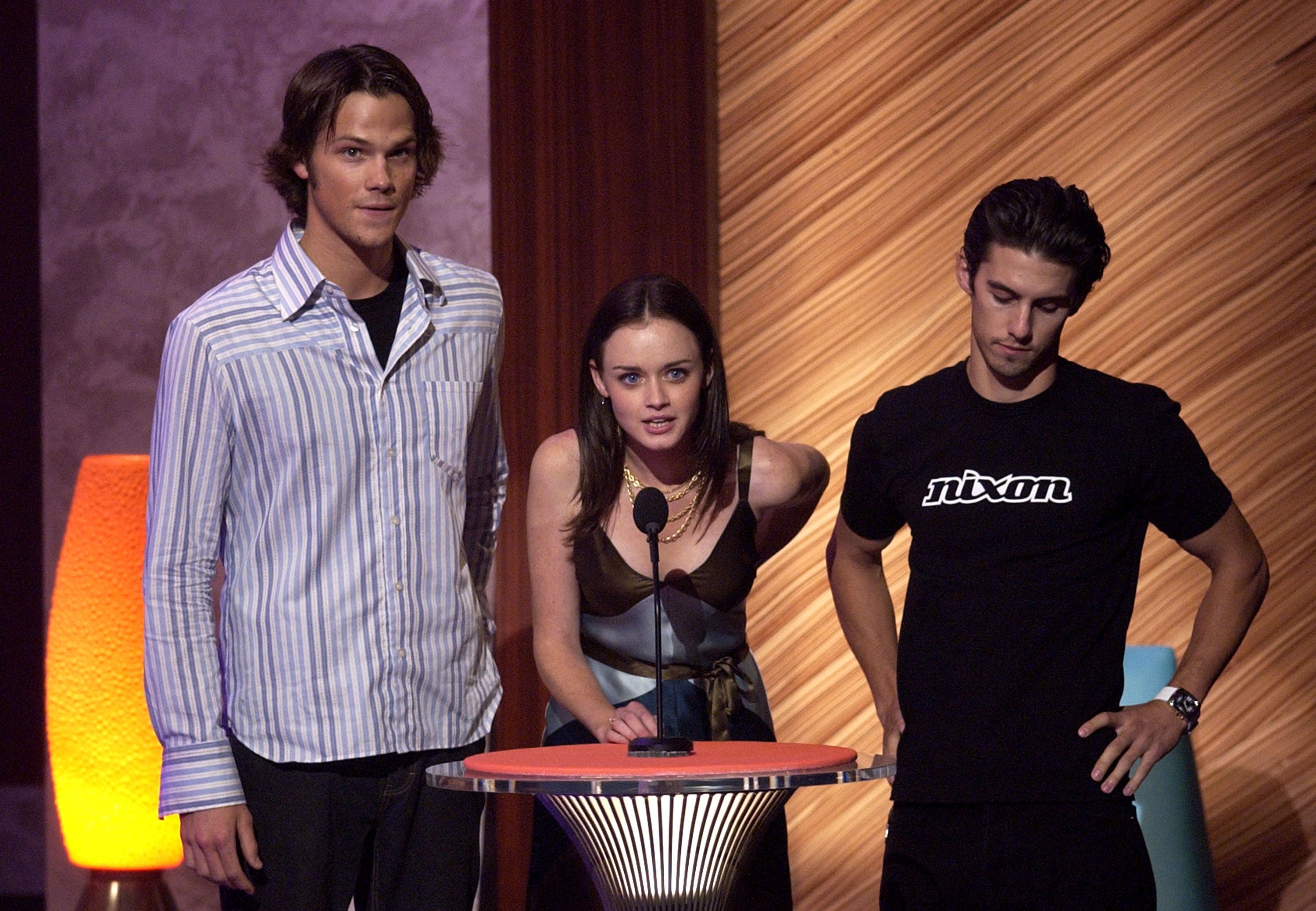 Casey noted that Bledel also dated a guest star. She told Life & Style that Bledel dated a young actor by the name of ChrisHeuisler. Heuisler landed a guest role on the series in 2002 and appeared in just one episode. If the pair were dating when Heuisler appeared in the show, he likely dated Bledel after Padalecki, but before Ventimiglia.