Is 'ALF' on Any Streaming Service?
Though 'Alf' was one of the 1980s' biggest hit TV shows, the title character always seemed bigger than the series. Here's where you can watch it now.
More than 30 years after its initial television run, ALF remains a cultural curiosity. Though it was one of the 1980s' biggest hit TV shows, the sarcastic title character always seemed bigger than the series. Creator Paul Fusco, who was also the furry brown alien's puppetmaster, conceived a character that seemed less like cloth and wires and more like an actor.
Though ALF (short for "Alien Life Form") hasn't appeared in any recent series, fans can still see him on streaming services.
What is 'ALF'?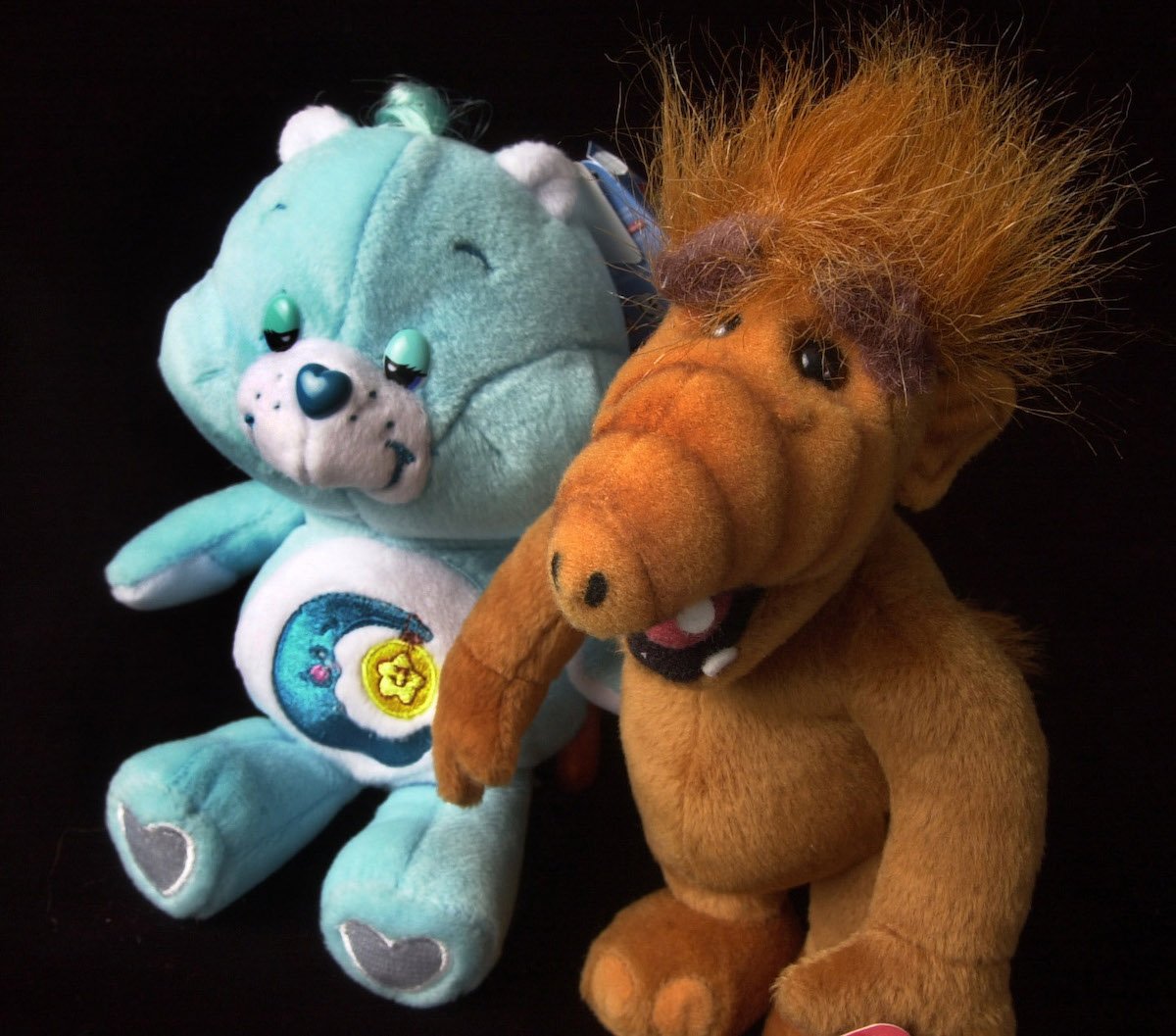 According to its Fandom page, ALF was the brainchild of aspiring puppeteer and voice actor Paul Fusco. He wanted to create a character in the same vein as the Muppets, albeit with more of an edge. While the Muppets already bridged the gap between adult entertainment and primetime variety shows, ALF made his grand debut on a standard sitcom. 
The series follows the titular alien after he crash-lands in the Tanner family's garage. He befriends Max Wright's Willie, Anne Schedeen's Kate, and their children, Lynn and Brian. With an appetite for cats and a penchant for evading a government looking to take him away for experimentation and research, ALF navigates his new world in this high-concept fish-out-of-water comedy. 
Debuting in 1986 on NBC, the series ran for four seasons and ended on a cliffhanger after the government kidnapped ALF. Since then, a TV movie with a new cast tried to tie up the series' loose ends. And though Fusco has attempted to resurrect the character several times through projects ranging from a talk show to commercial appearances, the sitcom remains its biggest success.
Is 'ALF' on any streaming services? 
According to streaming aggregator ReelGood, ALF is available on several streaming services. Fans can rent individual episodes through several services, but their best bet is Prime Video. Amazon's service streams the final three seasons of the series free to Prime members. Strangely, it charges for Season 1 episodes. Luckily, there are other options. 
Tubi, the free streaming service that boasts many nostalgic favorites, hosts the series for free, albeit with ads. Fans can also view the series on the similarly ad-supported IMDb TV, which Amazon owns and operates. These may be the best way to watch the series. It isn't airing in reruns on any major networks. 
Fans can also watch their favorite wiseguy alien on DVD, which Amazon sells for $80 as of this writing.
Though ALF isn't the most readily available series, it isn't impossible to find.
Could the show return?
Fusco has championed a reboot of the series since it left the air. Though he's planted the seeds several times for movies, series, and other comebacks, nothing has come to fruition yet. But according to a 2012 interview with The Hollywood Reporter, Fusco refused to give up hope. 
"ALF could be more outspoken now than ever because the world is a whole different place than the '80s. And I think the character still stands up and certainly has more to say now than ever," he said. "I think we would approach it in a fresh way. I don't think we would duplicate the TV show, but I think we would maybe put it in a storyline where we would explain how ALF got here and put him with a new family and let the character speak for himself."
ALF has appeared in several cameos in recent years, but he hasn't headlined a project in quite some time. For now, the best way to laugh, cry, and shake your head in disgust at the lovable but mischievous creature is on the above streaming services.