Watch an Adorable Mark Ruffalo Dance With a Muppet on 'Sesame Street'
To many, Mark Ruffalo is synonymous with his diverse roster of roles during and successful career. Since premiering on screens in the late 1980s, Ruffalo went from working, yet mostly unknown actor to one of Hollywood's most sought-after leading men.
It's taken him to the MCU and the Oscars. Still, the wildest pitstop in Ruffalo's journey has to be Sesame Street, where the actor taught children about empathy. 
Who is Mark Ruffalo
Ruffalo was a working actor throughout the 1990s. Still, it wasn't until the 2000s that he started to get noticed by a larger audience. With films like Windtalkers and 13 Going on 30, however, his career changed for the better. Collateral, the Jamie Foxx and Tom Cruise hostage thriller, gave Ruffalo a large audience and an Oscar-nominated film to work on. 
That success carried over to All the King's Men and Zodiac, both allowing him to spread his wings as an actor and show off his true range. However, while Ruffalo was well on his way to becoming a household name already, 2012 changed everything. Ruffalo was doing alright with Date Night, Shutter Island, and The Kids are Alright in the recent past.
Still, when he was cast as The Hulk in The Avengers, nothing was ever the same. 
Not only has Ruffalo reached the A-List, but his work in films like Spotlight and Foxcatcher shows an actor who is just as comfortable doing dramas as he is doing superhero films and romantic comedies. His 2020 HBO miniseries I Know This Much IS True allowed him to pull double duty and garnered great acclaim on top of it. 
However, his crowning achievement to children everywhere might be his work on Sesame Street the same year Avengers changed his life forever.
Sesame Street Cred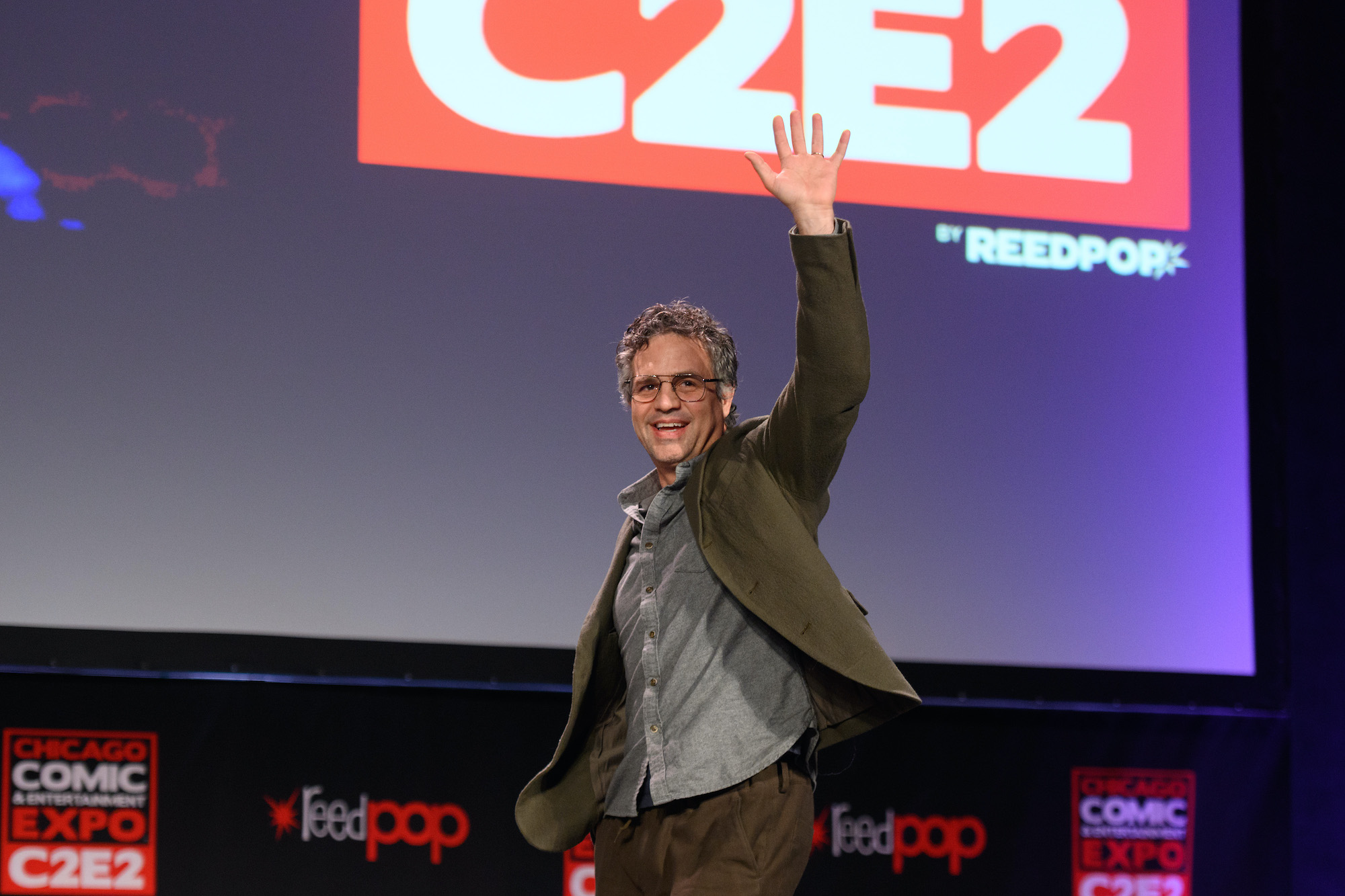 According to TVTropes.com, there's a name for celebrities who appear on Sesame Street — Sesame Street Cred.
While Saturday Night Live and The Tonight Show might be the benchmark of success to an older audience, Sesame Street allows stars to reach children and use their talents for good. This explains why former presidents and comedians alike appear on the show. 
Sometimes, it is for a gag. In Ruffalo's case, however, it's about teaching an important lesson. 
Ruffalo teaches empathy
Ruffalo has always had a reputation as one of the most humble celebrities in Hollywood. Whether it was early on in his career or his status as a Marvel giant, he always makes times for fans and loudly supports causes close to his heart. It should come as no surprise, then, that when Sesame Street wanted somebody to teach children about empathy, Ruffalo was one of the first names they called. 
A far cry from the loud and angry Hulk, Ruffalo worked alongside the always happy Murray and told children about the joys of being empathetic toward one another, per NPR. 
"Empathy is when you're able to understand and care about how someone else is feeling," he explains to the orange Muppet. After Murray doesn't get it, Ruffalo dives a little deeper, pretending that he stubbed his toe only for Murray to empathize. There, Ruffalo makes it into a valuable lesson about how important it is to be empathetic to one another. However, Murray doesn't get it. 
Ruffalo then tells Murray about a teddy bear that he lost, causing Murray to cry. With that, Murray gets it. The two celebrate and dance "The Dance of Happiness" with one another. 
It's a delightful skit that teaches a valuable lesson, but it also shows that Ruffalo isn't above children's entertainment. He might be one of the biggest names in Hollywood, but deep down, everyone wants to get to Sesame Street now and again.