Where Can You Watch 'Hill Street Blues'?
They didn't make TV shows much better than Hill Street Blues in the '80s. The award-winning show was the precursor to many of the modern-day gritty cop dramas on the airwaves now. But while many present-day TV fans might enjoy it, the show has been off the air for years. Where can you watch it now? Let's take a look back at the show, its legacy, and where you can enjoy it currently.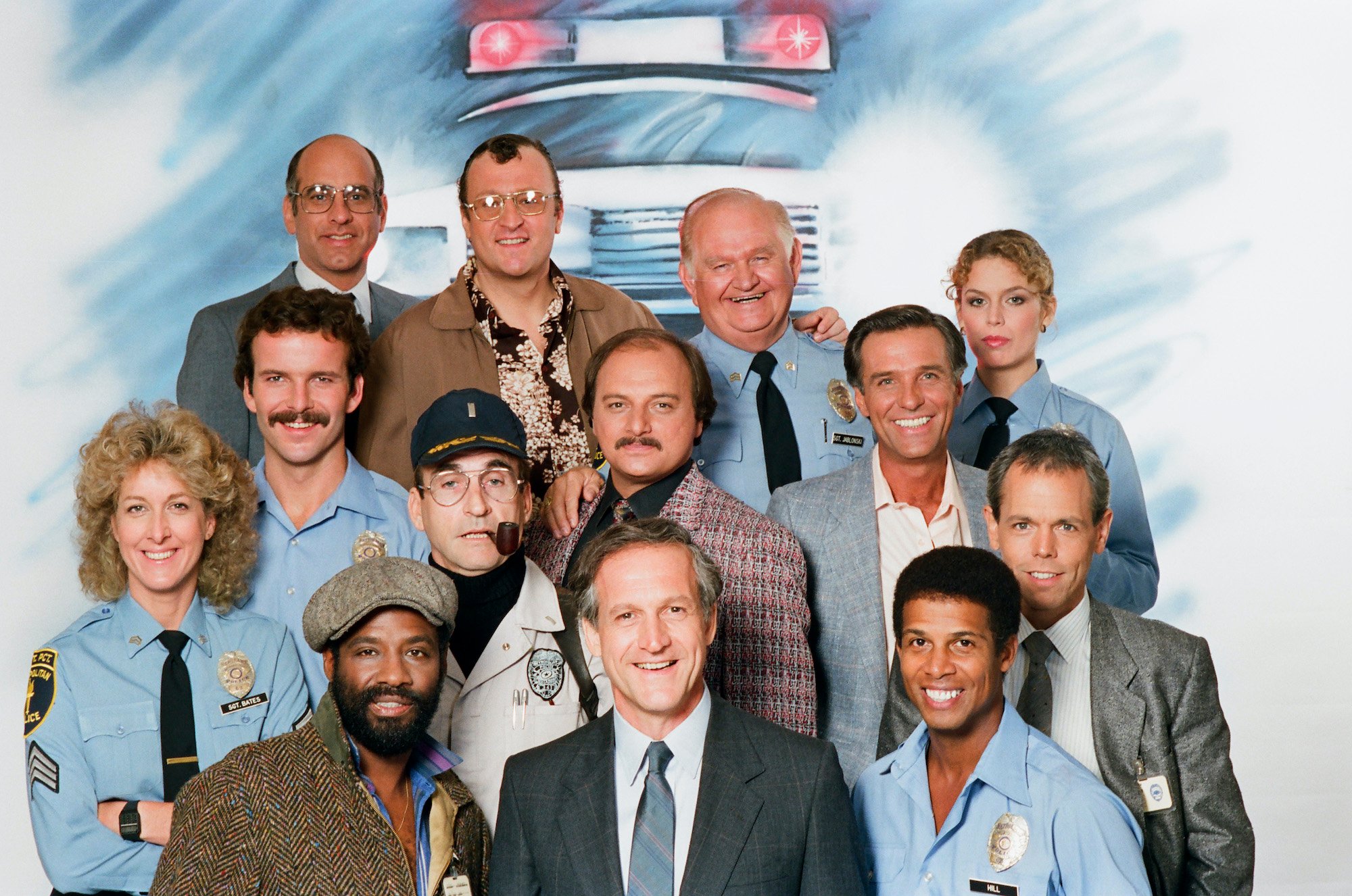 What year did 'Hill Street Blues' start?
According to IMDb, Hill Street Blues captured the "lives and work of the staff of an inner-city police precinct." It ran for seven seasons, from 1981-1987. The show was a bit before its time. It was an ensemble piece that dealt with some tough issues such as crime, socioeconomics, and other nuanced topics. One could argue it did a great deal to pave the way for shows that came after it like The Wire, Breaking Bad, or any of the criminal procedural dramas found on TV these days. While many dramas today focus on one singular character, Hill Street Blues gave viewers a sneak peek into the entire police force.
They followed simple beat cops all the way up to the precinct's captain. The show had an incredible cast, including Daniel J. Travanti as Captain Frank Furillo, Michael Warren as Officer Bobby Hill, Dennis Franz as Det. Sal Benedetto, James Sikking as Lt. Howard Hunter, Joe Spano as Sgt./Lt. Henry Goldblume, and more. The creative team behind the show had one other familiar name as well: Dick Wolf. The man who later created the Law and Order empire got his start as a member of the Hill Street Blues writing staff. 
What is the legacy of 'Hill Street Blues?'
Today, many prestige dramas on TV more closely resemble what movies used to be. They deal with mature, adult themes and are more nuanced than many other TV shows made for mass audiences. Back then, it was uncommon for a show to portray the effect of crime on an inner-city the way Hill Street Blues did. It was a predecessor for many shows that came after it, showing an unflinching, uncompromising view of the streets before it was fashionable to do so on network television. 
According to the show's creator, Steven Bochco, maintaining the show's quality was a constant struggle. In an interview with the Television Academy Foundation, he said: 
"There is something that is truly magical when you catch lightning in a bottle. And here we've got a whole bottle full and you've got to fight very hard. So, every day in my life, I was fighting something. Usually, the network, a lot of broadcast standards was a battle. Every day, for five years honest to God." 
Where can you see 'Hill Street Blues?'
One of the best parts about our current era of TV? How easy is it to consume content from years gone by. Watching a classic sitcom like Cheers is as easy as watching anything currently airing today. This is the case for Hill Street Blues as well. You simply have to know where to look.
There are many platforms where you can stream classic TV series, and in the case of Hill Street Blues, the best place to find it online is on one of the most popular streaming platforms: Hulu. The platform carries all seven seasons (with 144 episodes) of the series. If you're looking for a great crime drama portraying the lives of the men and women who make up the many components of a city's criminal justice system, look no further than Hill Street Blues on Hulu.