How to Watch Matt Damon and Ben Affleck's 'The Last Duel'
There's no Hollywood friendship like Matt Damon and Ben Affleck's. These two didn't become friends from working in show business; they've been buddies since childhood. But moviegoers learned their names after they co-wrote Good Will Hunting. The movie stars Damon and Affleck alongside a talented cast, including Robin Williams and Minnie Driver. The Massachusetts-raised friends co-wrote a new film called The Last Duel.
Directed by Ridley Scott, The Last Duel is set for an Oct. 15, 2021, theatrical release. Since other films had hybrid releases throughout the year, viewers wonder if Damon and Affleck's project will follow suit. So, where can everyone watch it?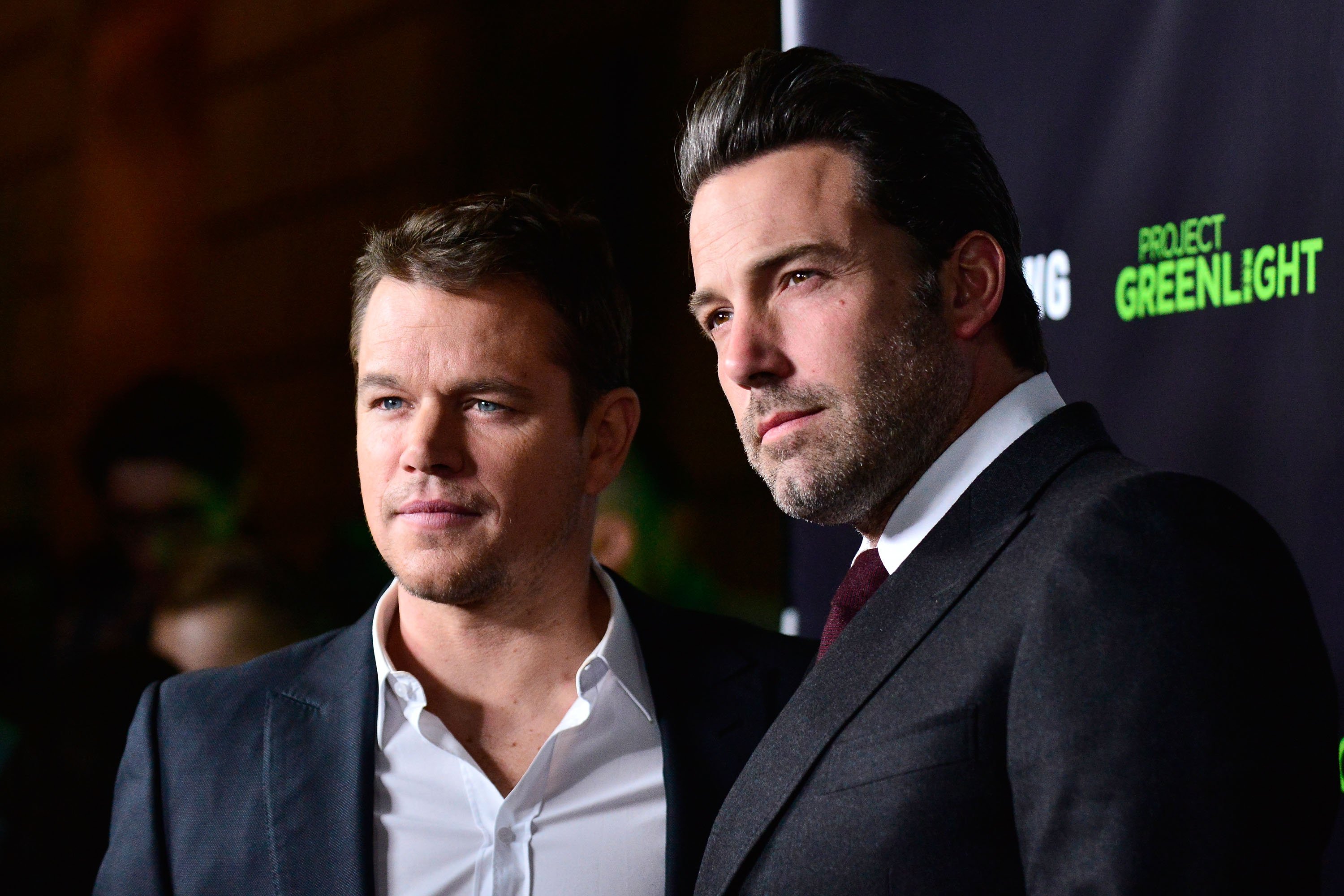 'The Last Duel' is a bloody mess
Based on Eric Jager's The Last Duel: A True Story of Trial by Combat in Medieval France, the flick concentrates on a woman in the 14th century who is chastised for speaking up. Marguerite claims she has been assaulted by Jaques Le Gris, her husband's close friend. Marguerite's husband, Jean de Carrouges is a knight; he challenges Jaques to a trial by combat.
Some viewers may think this is just another bloody mess of a jousting tournament but think again. Damon and Affleck's movie focuses on the role of a woman in this society.
"Do you swear on your life that what you say is true?" is the first line heard in the eerie trailer. The official clip shows the dark environment that Marguerite lives in. She is even told that the truth "does not matter, there is only the power of men."
Aside from the imminent duel, Marguerite faces an even bigger problem: if her husband dies, she will "suffer dire consequences."
Jodie Comer portrays Marguerite and Damon plays her husband, Jean de Carrouges; Adam Driver tackles a new role for his career as the accused man in the story (Jacques), and Affleck dons a blonde wig as Count Pierre d'Alencon.
Will 'The Last Duel' be on a streaming service?
Damon made an appearance on The Tonight Show Starring Jimmy Fallon and briefly discussed he and Affleck's upcoming film.
"We wrote with another great writer named Nicole Holofcener," the Saving Private Ryan star said. "And it's all based on this history book we read. And so we adapted that, but we saw it as a story of perspective. And so Ben and I wrote the male perspectives and Nicole wrote the female perspective."
There has been no official word on where to stream The Last Duel. It only has a theatrical launch. However, as a 20th Century Studios production, it could fall under the Walt Disney Company's umbrella of streaming platforms.
Nevertheless, there has not been consistency in the distribution of 20th Century Studios films. Vacation Friends is distributed by Hulu whereas Everybody's Talking About Jamie is distributed by Amazon Studios.
Viewers will have to wait and see which streaming platform will distribute The Last Duel.
Damon wrote 'Good Will Hunting' for a playwrighting class
That's right–in case anyone hasn't heard, the film was for Damon's playwrighting class at Harvard University. He also created the character, Skylar, based on his real-life former girlfriend.
The script was initially a thriller about an intelligent young man who the government targets. When Damon and Affleck changed the thriller aspect, Good Will Hunting was officially born.
Affleck and Damon later earned the Academy Award for Best Original Screenplay. The movie was nominated for nine awards in total and Williams won for Best Supporting Actor.
Related: Christian Bale Could Have Stolen 1 of Matt Damon's Best Roles