How to Watch the New M. Night Shyamalan Movie 'Old'
M. Night Shyamalan's newest horror movie, Old, hit theaters on July 18 and the conversation about it is still abuzz. A tropical getaway that turns into an aging nightmare is certainly a new cinematic twist.
Many movie fans were over-the-moon excited to get back into theaters, but some are accustomed to watching new flicks from home. Now that other movies have hit streaming platforms, such as A Quiet Place Part II on Paramount+, many are now wondering if Old will be released for streaming as well. So, where can everyone watch it?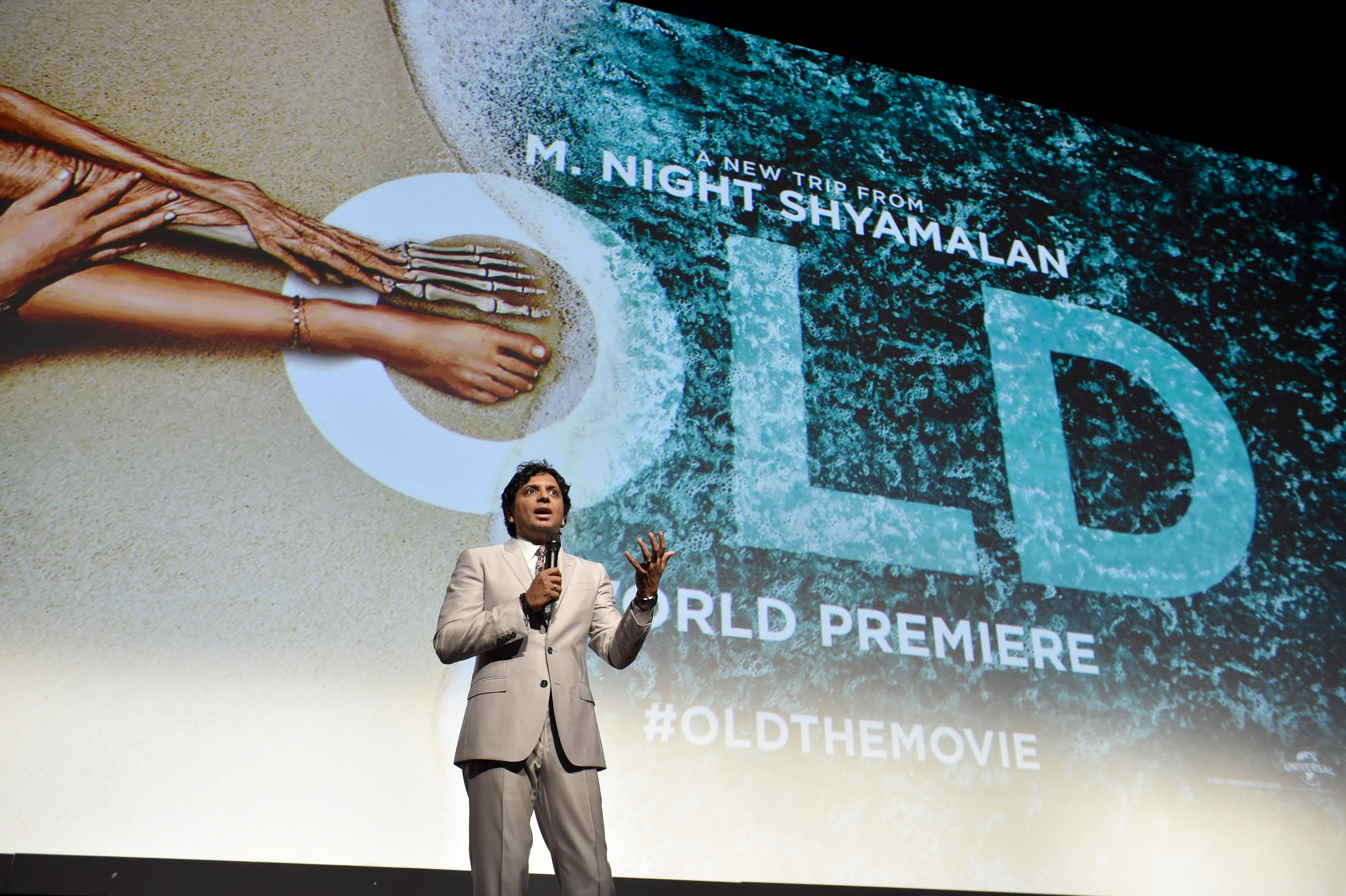 M. Night Shyamalan's 'Old' tackles a new fear
The parent characters, Guy and Prisca, think it's a good idea for the family to get away for a bit before they divorce and Prisca finds a location online. After visiting a secluded beach, everyone starts to see strange things unfold.
In the trailer, they first notice a bunch of personal belongings scattered in areas across the beach: cracked sunglasses, jewelry, and other items that aren't usually lost in such large quantities. Next, it appears a dead body is discovered after a child sees her floating near him. He then asks his mother "What happened to her, mom?"
But the real drama unravels as the initial young boy looks like he has aged several years. Next, the now grown little girl sees her stomach balloon into what appears to be a pregnancy. The adults and grown-up children must figure out what is making them age so quickly, and the only answer they have is this evil paradise.
The trailer gradually, and sinisterly, spells out, "It's only a matter of time."
Is 'Old' on a streaming service yet?
M. Night Shyamalan and the cast of Old attended the world premiere in New York and shared their statements about the film. Actor Alex Wolff came forward and said via The Hollywood Reporter, "This is really different. It's really individual. It's like nothing I've ever seen. I would say, couple it with none of [Shyamalan's other movies]."
Unfortunately, Old is not on a streaming platform yet and can only be seen in theaters at this time. Although there has been speculation regarding Shyamalan's newest production and an at-home streaming option, no streaming service has officially confirmed a release date.
Many are asking if the movie could stream on either Netflix or HBO Max. Per Decider, it will not stream on HBO Max because Old is not a Warner Bros. movie and this is the platform where most of those films are watched; it is rather a Universal production. While many are also wondering if Netflix should stream the flick, it will not because Universal announced that its movies would stream on Peacock.
Will 'Old' stream on Peacock in 2022?
Since Universal's announcement about its movies streaming on Peacock in 2022, it is thought that Old will be released there as well. But the question is: When will it hit the platform?
Universal has an agreement on when exactly a film can be released for digital streaming: After 31 days in theaters, the film can then officially be streamed online. Hopefully, fans of the movie or those who haven't see it yet can stream it soon via Peacock.
Related: M. Night Shyamalan Movies: Here's His Highest-Grossing Film Ever