Watch 'P-Valley' Season 2 Episode 2 Sneak Peek
Fans are so thrilled to finally have new episodes of P-Valley, the hit Starz series from Katori Hall. After an almost two-year wait caused by the coronavirus (COVID-19) pandemic, P-Valley Season 2 arrived on Friday, June 3, delivering an episode with all the vibes and feels that viewers have come to love about it.
For the past five months, Uncle Clifford and Autumn have been working as business partners, after she bought the club in the P-Valley Season 1 finale. The premiere showed them navigating that new dynamic, with the two clashing over their personalities and business practices. But clearly, that's only a taste of what's to come. Get a sneak peek of P-Valley Season 2 Episode 2 here.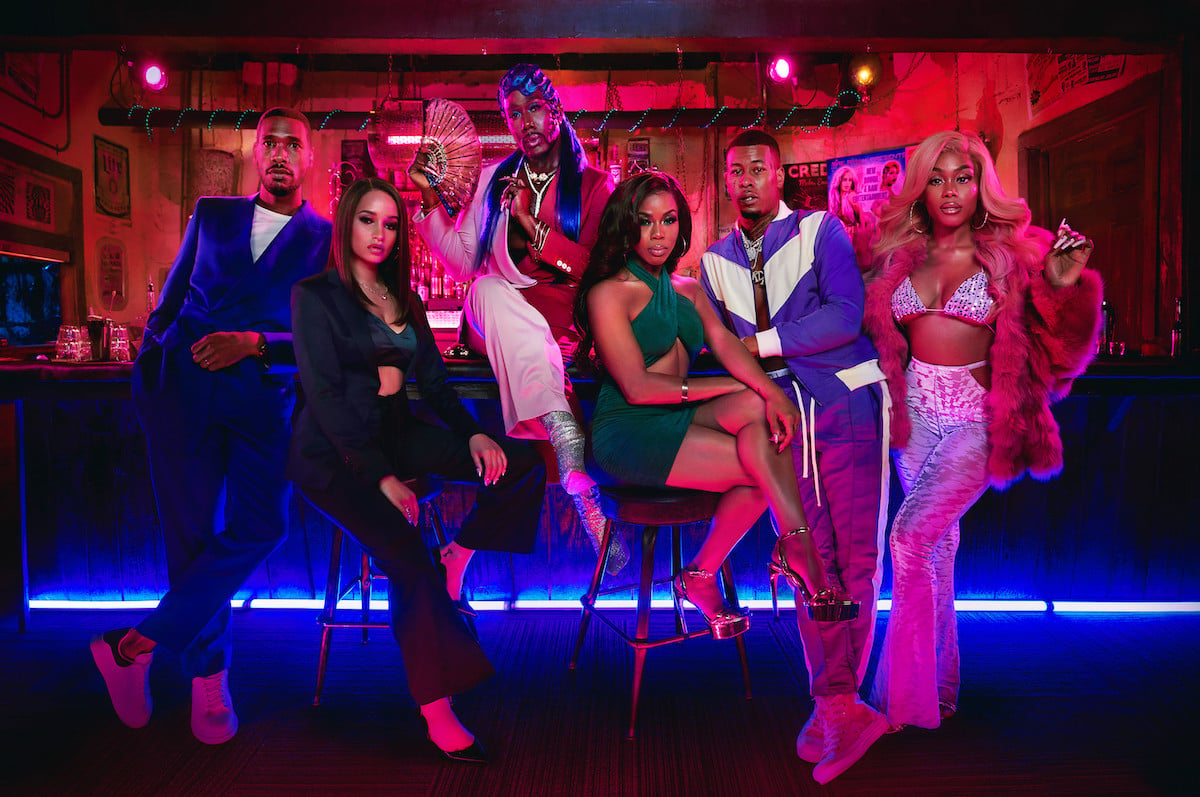 The sneak peek of 'P-Valley' Season 2 Episode 2 is just more drama from Autumn and Uncle Clifford
In the show's latest episode, the club started preparing to reopen as COVID restrictions loosened. Autumn moves ahead and schedules a date in the next episode, but this frustrates Uncle Clifford.
Uncle Clifford feels The Pynk still isn't ready to open to the public whereas Autumn views it as a necessary step if they want to continue having a club. She boldly suggests Uncle Clifford get in line and "follow her lead," which are almost fighting words to Uncle Clifford. Luckily, she's able to compose herself before it goes any further — but that's just for now. Watch the clip here.
Viewers will see more of Autumn's 'manipulative' side as 'P-Valley' Season 2 progresses
In an earlier interview, Hall teased that "surprising" things would happen on the show now that there's this new arrangement and dynamic between Autumn and Uncle Clifford.
"I think it's surprising," she told Entertainment Weekly. "I don't think they come out of the gate being stereotypically catty with each other. They're two very smart people. They're business-minded, and they understand — particularly in the face of this new foe — that they are gonna have to work together." 
"What's going to come out of that is, you know, there's some people who are more passive-aggressive when they're fighting, and we're going to see that sneakiness," she continued. "Sometimes that comes out when people are really truly manipulative and really truly dangerous — they act like they're your friend when they're actually your foe."
"So Uncle Clifford is going to learn that [about Hailey], and Hailey has always been this way," she added. "She's a shape-shifter. You think she's on your side, and all of a sudden she reveals herself to be someone who's incredibly, incredibly dangerous."
That really makes you wonder about how everything will pan out this season, especially now that Andre Watkins is involved again in the casino plan. From the looks of it, it seems like he's planning on using Autumn to gain ownership of the club. Although she seems to know better, she's also so secretive and mysterious that you never really know with her.
Stay tuned for the next episode
Fans will get to see what happens next when Starz airs a new episode of P-Valley this week. The show returned on a Friday, but it's important to note that future episodes will air on Sunday nights at 10 p.m. ET.
There are also more episodes this time. This season will consist of 10 episodes — up from the eight that were featured in the show's first season — and will run through the summer.
Want to find out more about the show? Check out additional coverage from us below.
RELATED: 'P-Valley' Reveals Fate of Isaiah Washington's Character After Actor's Controversial Exit From Show