Watch Pete Davidson's Run-In With a Fan Named Arianna
Pete Davidson just can't shake his past with Ariana Grande. From her possible song references about him to media reports rehashing their relationship, it seems like he's reminded of the Sweetener singer at every turn. More recently, Davidson ran into a fan with the same name as his famous ex but, just like he has in the past, he took it in stride.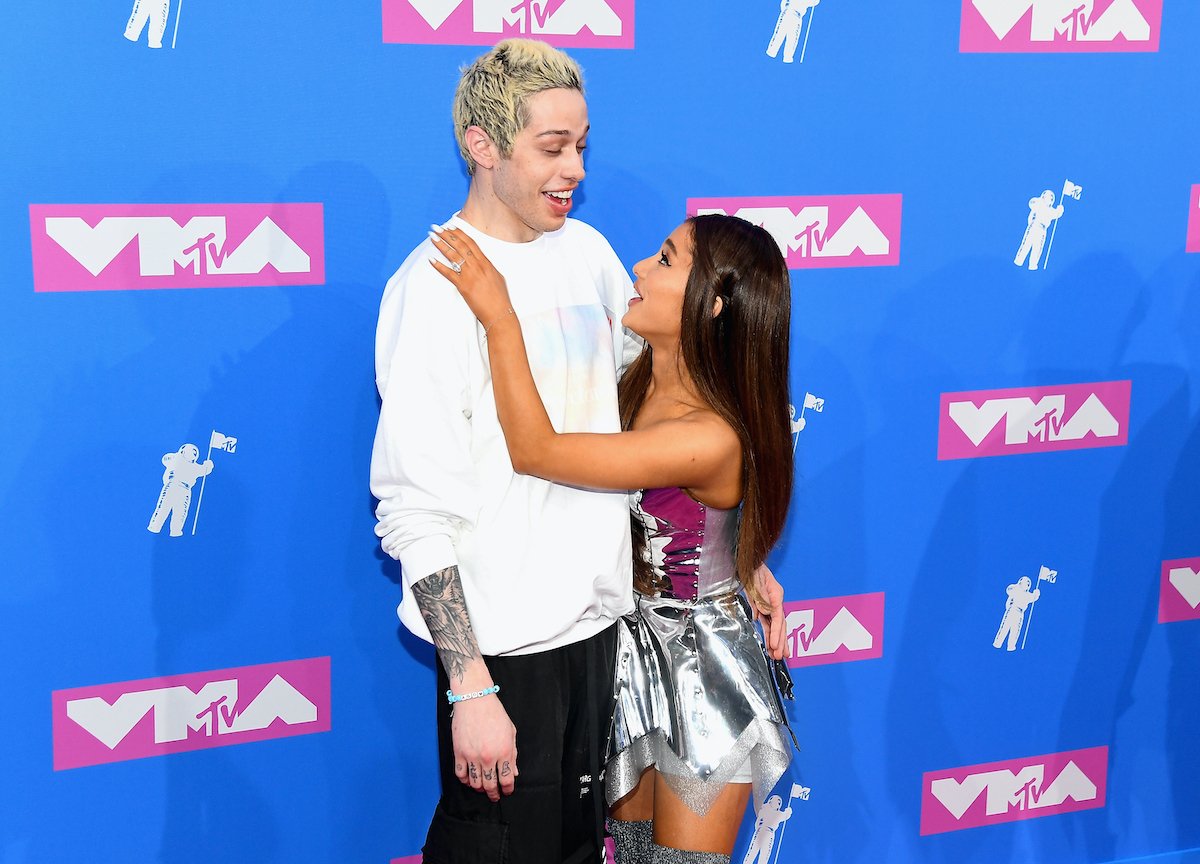 Pete Davidson and Ariana Grande had one of the quickest relationships in celebrity history
Soon after their respective splits from their longtime partners Cazzie David and Mac Miller, Davidson and Grande began dating. After just a couple of weeks, they went public with their relationship in May 2018, according to NME.
The romance continued to move at lightning speed from there, with the pair getting several couples tattoos, moving in together, and even getting engaged. But by the fall, things had fizzled.
Neither of them directly named the reason for their split, but Davidson said in an interview with Charlamagne Tha God that he "pretty much knew it was over" after Mac Miller's death in September 2018.
"It was way too much too soon," a Grande source added to People in October 2018.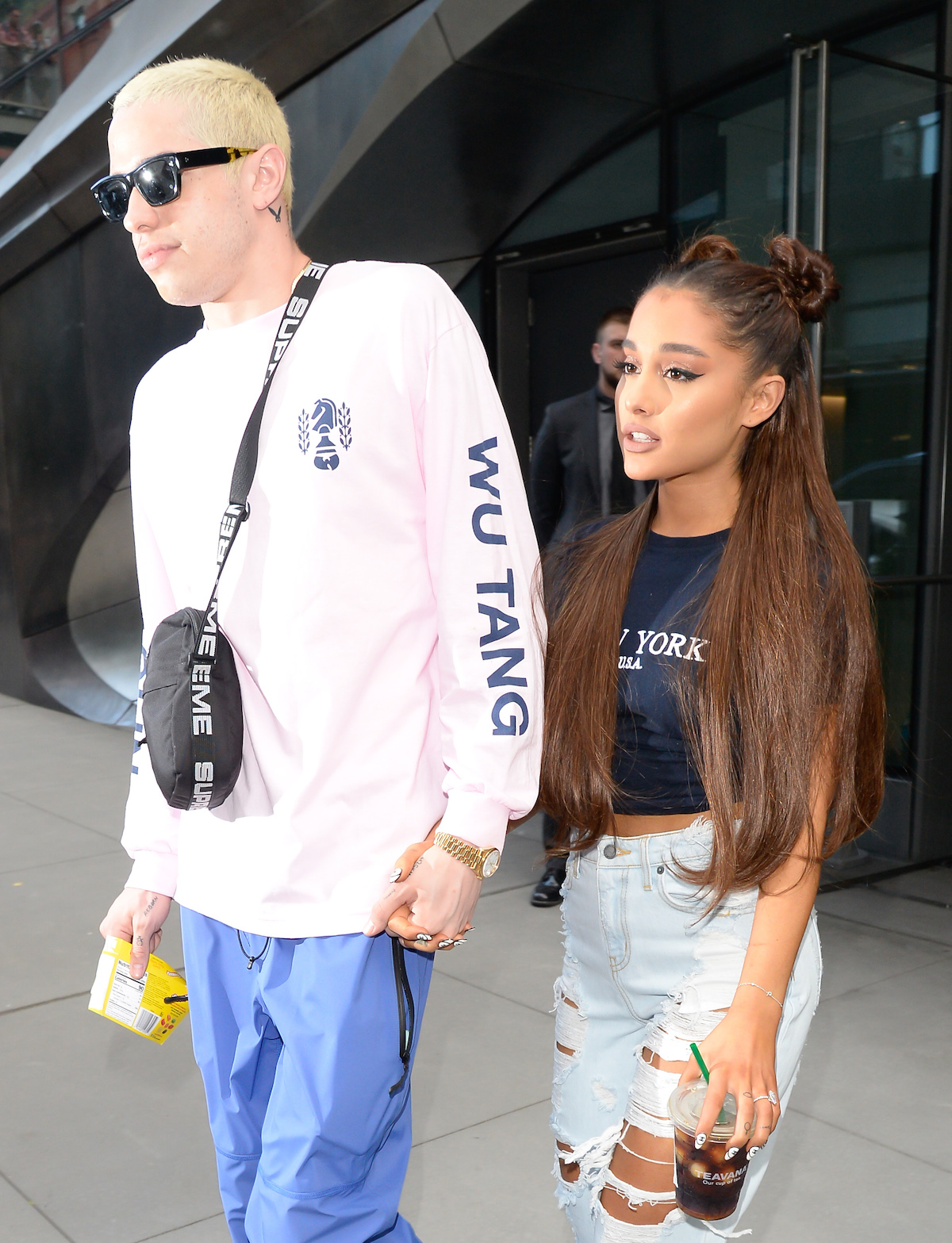 RELATED: Pete Davidson is "Pretty Done" With Ariana Grande
Pete Davidson's relationship with Ariana Grande is still a hot topic
Even though it's been years since their split, Davidson's relationship with Grande comes up often — from being spoofed on Saturday Night Live to social media discussions.
It made headlines again during the week of Dec. 13, when a Tik Tok user under the name Arianna Justine shared a video of an interaction with Davidson. He had been leaving the Saturday Night Live studios when she shouted from a crowd, "My name's Arianna, too!"
Davidson replied by saying, "Oh, well, hello. Let's get married," leaving Arianna screaming. See the clip here.
Who is Pete Davidson dating now?
Davidson's last known relationship was with model Kaia Gerber, whom he began dating in late 2019 before their split a few months later. As for the reason they called it quits, Davidson told Charlamagne Tha God: "She's very young, and I'm f*cking going through a lot."
It doesn't appear that he's dated much since then. Perhaps he's instead using this time to focus on himself and his mental health.