Watch 'RHONY' Stars Debut New Season 12 Taglines in a Bravo First
When The Real Housewives of New York City returns to Bravo, fans will notice something completely different. Not only is Tinsley Mortimer going to be missing from the intro, but the Housewives will be debuting their new taglines. In a Bravo first, the RHONY stars will be changing their taglines for mid-season and marking the start of a new era for the show.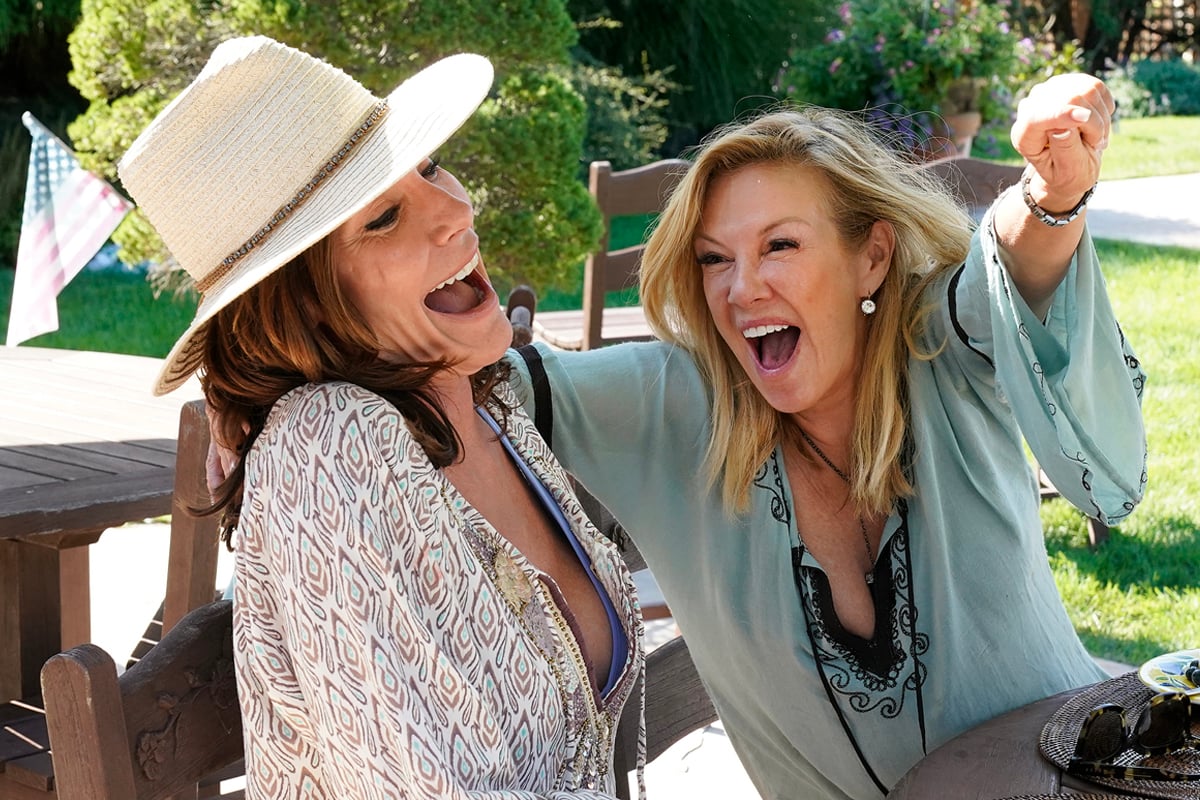 What are the new 'RHONY' Season 12 taglines?
Mortimer exited RHONY after she decided to make her way to Chicago. The fashionista left the Big Apple for the Windy City after being proposed to by her boyfriend Scott Kluth, whom she met on the show. Mortimer was set up by former co-star Carole Radziwill during Mortimer's first season on the show, season 9.
With the return of RHONY after a brief hiatus, Bravo opted to renew the show with new taglines for the ladies. The quotes will reflect what the Housewives have lived through in season 12.
Dorinda Medley: "Like a mint in my mouth, I can be a bit fresh."
Sonja Morgan: "I'm no one's arm candy, I'm the whole bowl of sugar."
Ramona Singer: "So what if I'm self-involved, who else should I be involved with?"
Leah McSweeney: "I'll say sorry for what I've done, but never for who I am."
Luann de Lesseps: "I rise above the drama — and won't settle for the lower level."
The lineup at the end starts with Ramona, followed by Medley, then Morgan right in the center, and De Lesseps and McSweeney to her right.
Fans react to new taglines
Being the first time Bravo changes the taglines for midseason, fans were completely taken off-guard. The reactions were mixed with some liking the new lines while others preferred the old ones for some of the ladies.
"You can tell they recorded these on their iPhones at home during quarantine," a fan quipped.
"These taglines are quite an improvement compared to their first ones," a viewer added. "I hope this is a thing for all of the franchises."
"That's a surprise," a Twitter user said. "I wasn't expecting them to do completely new taglines for the rest of the season."
"This season of RHONY is so whack," another fan commented. "WTF are they doing?"
"I like these taglines more than the first ones except for Leah's because her first one is pretty good," another viewer noted.
"NY is the only Housewives franchise worth watching," another Twitter user mentioned. "Even my husband watches. Love these ladies."
What were the old taglines?
Just in case fans don't remember what were the original season 12 taglines, here's a refresher for you.
Dorinda Medley: "I'm not always right, but I'm never wrong."
Sonja Morgan: "I'm no one's accessory, I'm the whole lifestyle brand."
Ramona Singer: "I don't need to find love, I love myself."
Leah McSweeney: "I may flow like a butterfly, but I sting like a b****."
Tinsley Mortimer: "Life isn't a fairytale, but I'm hoping mine is the exception."
Luann de Lesseps: "Raise the curtain, lower the lights, I'm taking center stage in my life."
RHONY returns to Bravo this Thursday night at 9 p.m. ET.