Watch These Scary Horror Flicks on Amazon Prime For Halloween
Amazon Prime Video continues to build up its stable of original and licensed content for each entertainment genre. While the new TV series I Know What You Did Last Summer may have some fans' attention, there are plenty of films to check out too.
In the horror department, the streamer offers Amazon originals, creature features, and a healthy selection of creepy thrillers, including one starring Jennifer Lopez. Add these scary movies to your Halloween watch list.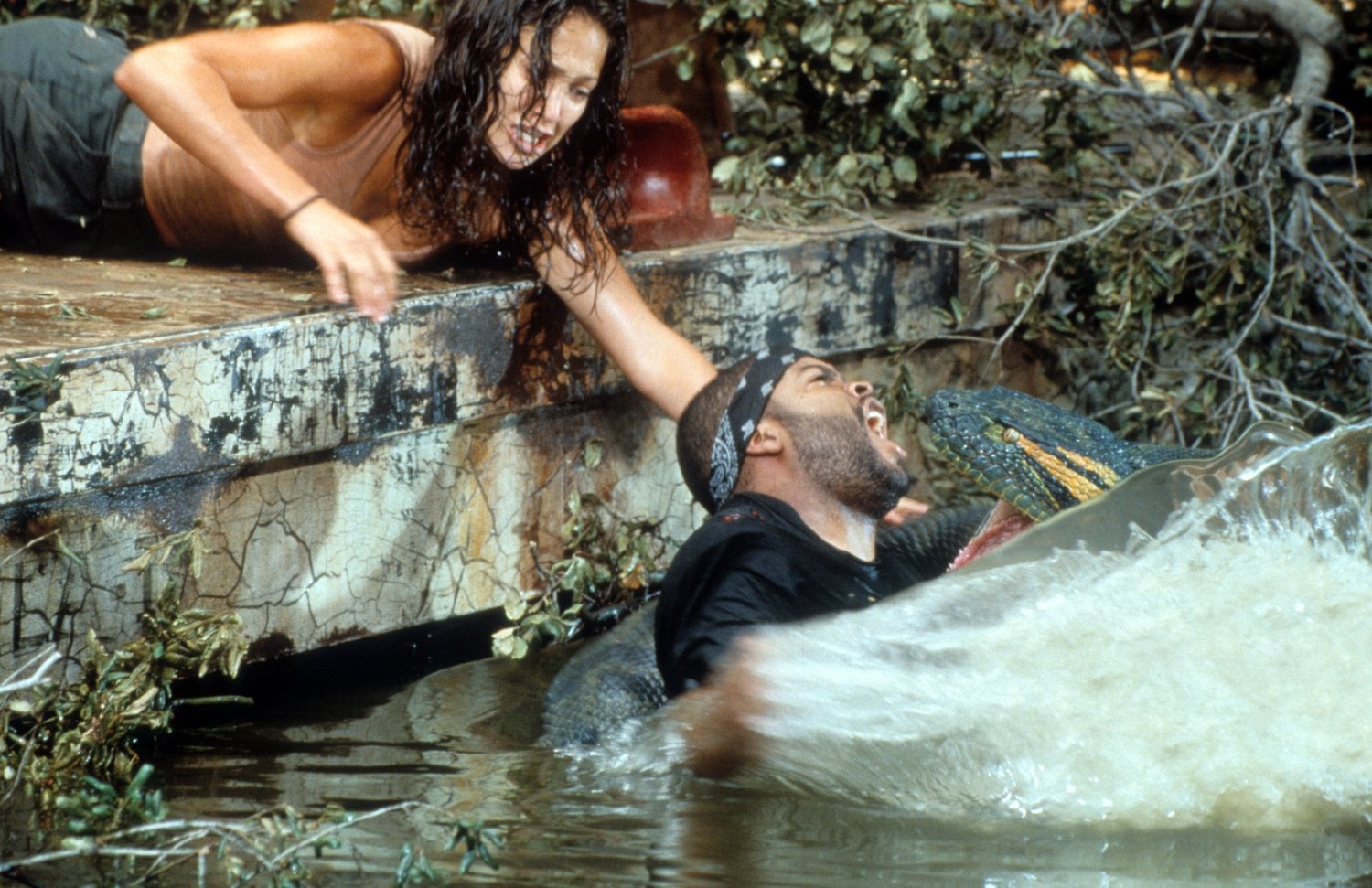 'Anaconda'
Jennifer Lopez, Ice Cube, and Jon Voight star in the monster feature about a gargantuan, man-eating snake. Set in the Amazon rainforest, the film takes a documentary team on an expedition to find an obscure tribe.
After bumping into Voight's character, he promises to guide them through the jungle, but he has own agenda. And so does the anaconda.
'The Manor'
Barbara Hershey shines in this Blumhouse thriller as Judith, a former dancer who at 70, had a stroke. She's moved to a residential facility and things take a dark turn.
From Amazon Prime's logline:
A malevolent force preys upon the helpless residents of a cozy nursing home in the gothic terror tale The Manor. As patients begin to die mysteriously, Judith's frantic warnings are dismissed as pure fantasy. Even her devoted grandson Josh (Nicholas Alexander) thinks her fears are the result of dementia, not demons. With no one willing to believe her, Judith must either escape the confines of the manor, or fall victim to the evil that dwells within it.
'Malicious'
A math professor lands a gig at a school in a rural town. He and his pregnant wife relocate, but soon discover they've unleashed an otherworldly terror. The 2018 film stars Melissa Bolona, Josh Stewart, Bojana Novakovic, and Delroy Lindo.
'Nocturne'
Like The Manor, Nocturne is an Amazon original movie. The film centers on Sydney Sweeney's character, Juliet, a piano student at an art school. Per Amazon, Juliet's abilities improve in a supernatural manner:
Having grown up in the shadow of her more talented twin sister, shy piano student Juliet Lowe (Sydney Sweeney) is used to always being second-best when it comes to music. But when she finds a mysterious notebook that belonged to the school's recently deceased star soloist, her playing miraculously begins to improve and she soon eclipses her sister Vivian (Madison Iseman) as the academy's top student. Along with her newfound abilities, however, comes a series of frightening premonitions.
'Midsommar'
Eyes will be wide open on Ari Aster's Midsommar. Aster already floored audiences with Hereditary, and he hit the mark again with the Midsommar, a film that combines a religious festival with social commentary and sheer terror. Travel to the Swedish countryside with Florence Pugh's character.
'The Deeper You Dig'
An indie filmed released in 2020, The Deeper You Dig introduces a mother and daughter duo in a rural town. The film builds the suspense around the teenage daughter's accidental death. She haunts the new neighbor, leading one to believe that he undoubtedly had something to do with her tragic demise. But does he? Add it to your Halloween lineup.