'Watchmen': The Moment Damon Lindelof Knew the Show Would Be a Hit
Watchmen was one of the most ground-breaking pieces of television ever to be filmed, but there was no guarantee it would be a success. Damon Lindelof, the creator of Lost, had faced people being disappointed with his work before. Ironically, he was nervous that it wouldn't be a hit considering that everyone is clamoring for a sequel.
The show is not a typical superhero action show. It dealt with serious topics, including racism, religion, and possibly a touch of political satire. But Lindelof's masterpiece proved that America is ready to deal with these issues that call the country's past to task. In fact, it is partly thanks to Watchmen that Black actors have had a record-breaking year. Even though Watchmen was a huge hit, Lindelof had thought that before and been wrong.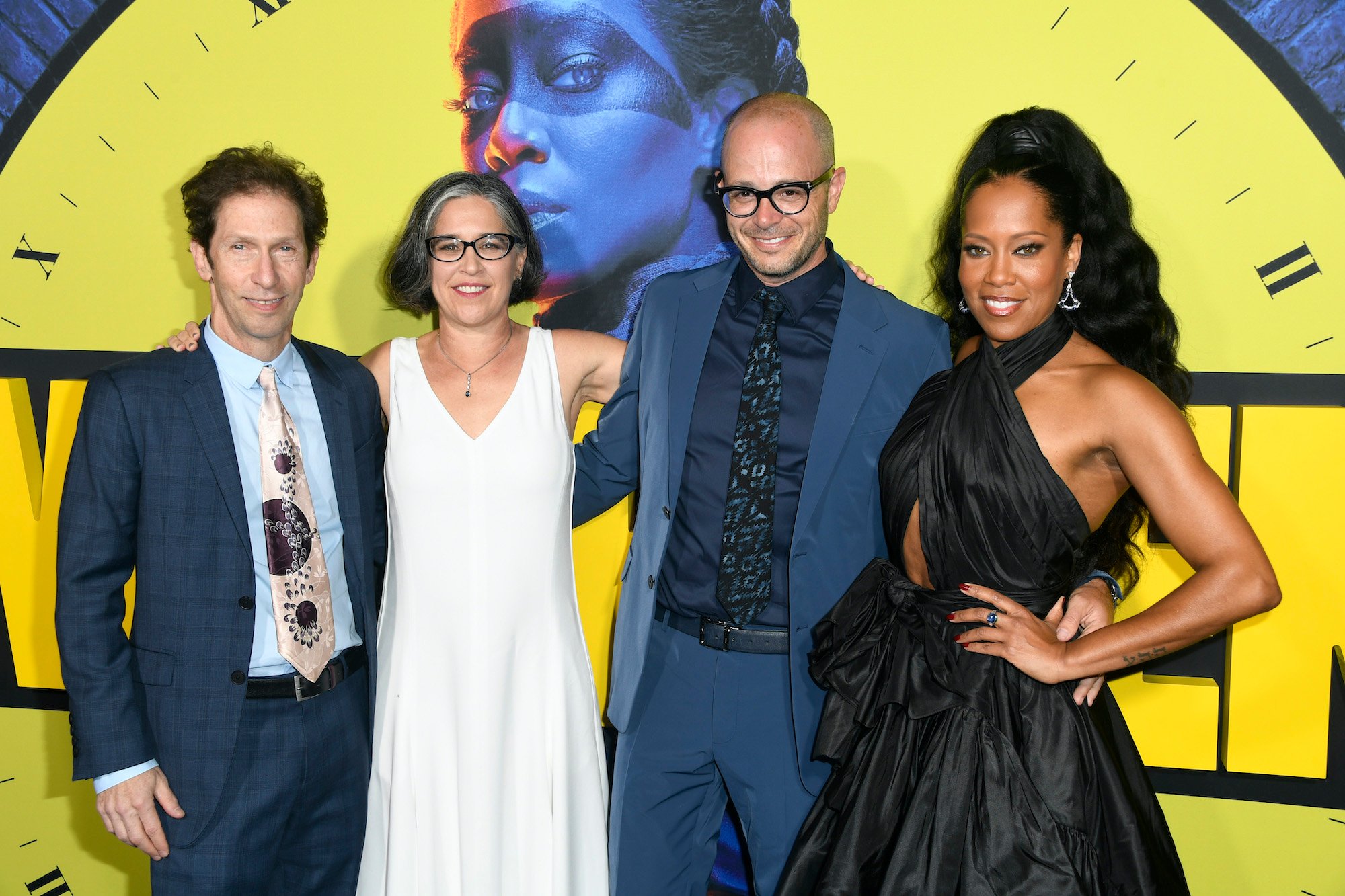 Why was Lindelof nervous about Watchmen's success?
Lindelof had created ground-breaking television before. When he created Lost, he was flying high on critical acclaim and record-breaking ratings, but many people had turned on their once-favorite show by the end of the series. In an interview with Collider, Lindelof, and co-producer Carlton Cuse discussed the paradox of having a hit show that ultimately does not please its fans.
"There was this weird paradox — people were criticizing us for making it up as we went along, but at the same time, they also wanted to influence the course of the show. I think with any creative endeavor, anyone is lying to you if they say they had it all figured out up front. Only by doing six years of the show and going on that creative journey were we able to arrive at the show we made. It was a long process."
Lindelof was nervous as he was creating Watchmen that it might suffer the same fate. Like Lost, he feared it would be a show that would receive critical acclaim but ultimately not satisfy its fans. Naturally, he was not sure if he wanted to go through that all again. However, there was one moment where he felt this time it would be different.
When did Lindelof know that 'Watchmen' would be a hit?
Lindelof told Variety that he was nervous as he waited to speak at the New York Comic Con in October 2018. After showing the pilot, he spoke about shifting the attention of the famous comic book. When the comic book was written in 1984, nuclear war was on everyone's mind. Lindelof explained to the fans that he wanted to focus on what is on our minds currently, race relations.

Fans are known to be tough when it comes to changing their favorite source material, but as Lindelof spoke about how he needed to update the message of Watchmen, he felt himself connecting with his audience. He knew that if the Watchmen-loving crowd of New York could accept the change in emphasis, there was a good chance the rest of the country would accept it too. It was the first time he let himself believe his passion project would become a hit.
What is the future of 'Watchmen'?
Even though people would love another season of Watchmen, Lindelof says that it is unlikely it will get made. Lindelof feels he told the story he wanted to tell and would have to have another story just as big to do a second season, and he doesn't think it's possible. However, this is Hollywood, and HBO has deep pockets. Watchmen had excellent ratings and the fans want more if Lindelof could find some inspiration. There is no reason why we might not get more of our favorite masked heroes.