'Watchmen' Star Regina King 'Can't Wait' for HBO's 'Lovecraft Country' (And Neither Can Fans)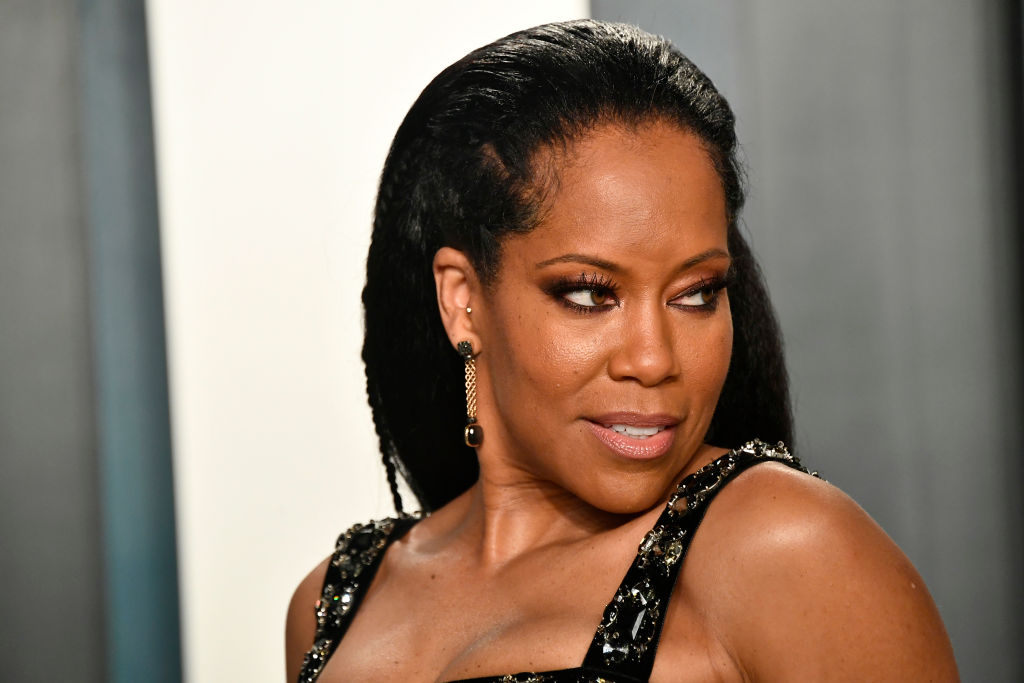 Game of Thrones, Watchmen, and True Blood are just three in a long line of HBO mega-hits. Now, it appears that Lovecraft Country, created by Misha Green and Jordan Peele and co-executive produced by Peele and J.J. Abrams, is being positioned as the premium network's next big success story.
Twitter is ablaze with chatter from fans who are eagerly anticipating the show, which will not launch until late summer. Even A-listers like Regina King, among others, have been tweeting all about it. Here's a snapshot of what folks are saying about Lovecraft Country so far.
What is 'Lovecraft Country'?
Lovecraft Country is a historical horror series that takes place in America during the Jim Crow era. HBO's synopsis of the show reads as follows:
The one-hour drama series based on the 2016 novel by Matt Ruff, follows Atticus Black as he joins his friend Letitia and his Uncle George to embark on a road trip across 1950s Jim Crow America in search of his missing father. What follows is a struggle to survive and overcome both the racist terrors of white America and the terrifying monsters that could be ripped from an H.P. Lovecraft paperback.

HBO.com
Why is 'Lovecraft Country' suddenly trending?
There has been tremendous buzz surrounding Lovecraft Country since it was announced. In May, the online conversation around the project shifted into overdrive when HBO dropped the first teaser in promotion of the show.
The trailer for Lovecraft Country teases powerful performances, high-paced action, believable special effects, and even a few jump-scares. To top it all off, the unique re-edit of Wilson Pickett's "Land of 1000 Dances" adds an eerie spin to the trailer. The music provides an unsettling feeling similar to the vibe of Destiny's Child's "Say My Name" anthem in the Candyman trailer.
What are A-listers like Regina King saying?
HBO has done a stellar job with creating excitement around Lovecraft Country. Many fans have tweeted in response to the trailer, including King, who stars in HBO's Watchmen.
In her reaction to the Lovecraft Country trailer, the Academy Award-winning actress borrowed from the aforementioned "Land of 1000 Dances." King tweeted,"1…2…3. Got d*mn it! I…can't…wait! HBO releases trailer for Jordan Peele's Lovecraft Country."
It appears that the stars of the series are anxious to see the final product as well. Lovecraft Country star, Emmy Award-winning actor, Courtney B. Vance, echoed King's sentiments. He wrote,"Crazy good trailer! Can't wait to see the whole thing!"
The consensus across the Twitter-verse, from average Joes to Hollywood movers and shakers, is clear. Fans are pumped about Lovecraft Country, and they wish that HBO would push the premiere earlier in the year.
Graphic novel author, Joe Hill, captured the collective spirit of Lovecraft Country enthusiasts in this tweet: "HBO didn't ask me, but if they had, I would've told them [I] can use Lovecraft Country in my life right now instead of in a few weeks or months or whatever it's going to be. It's like they didn't think to check with me at all!!"
Read more: Jordan Peele's 'Candyman': New Release Date Announced