Waylon Jennings Declined Reba McEntire's Request to Speak at Memorial for Her Band After Plane Crash
When Reba McEntire lost most of her band in a plane crash in 1991, she leaned on her friends in country music to help her pay special tribute to them. But when she asked music legend, Waylon Jennings, to speak at the memorial, he declined the invitation. So, how did McEntire feel? And who led the tribute instead?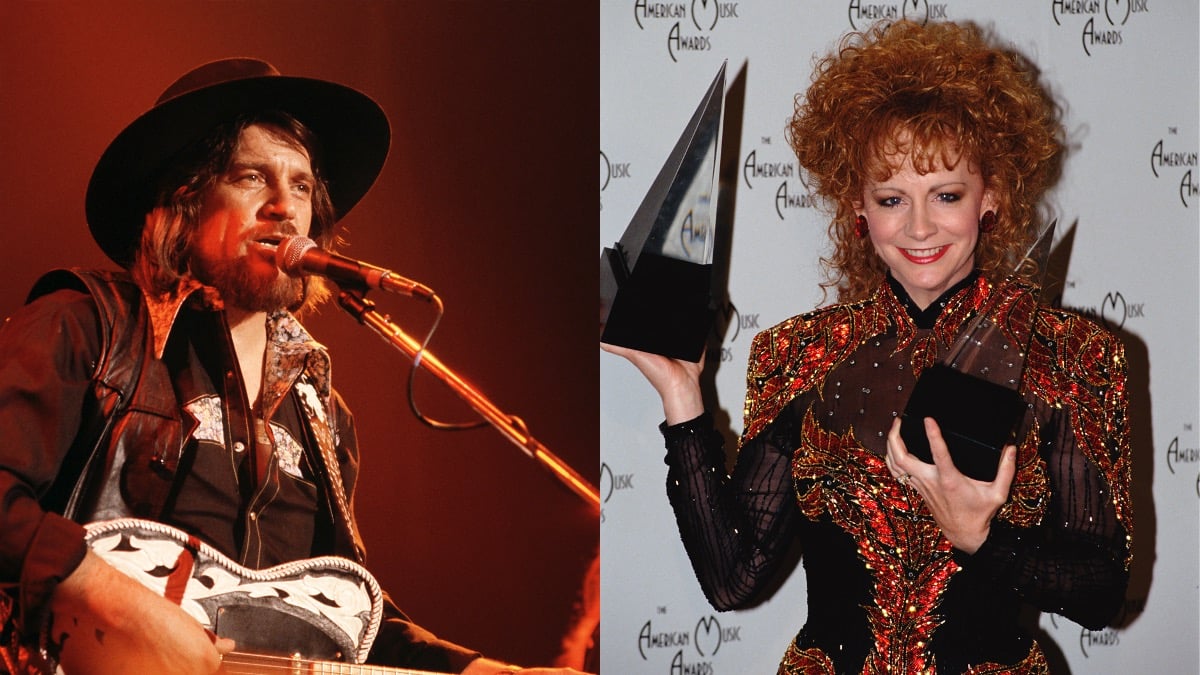 Waylon Jennings could have been on the plane that went down and killed Buddy Holly
Before becoming an "outlaw" of country music, Jennings was in Buddy Holly's band, The Crickets. And he gave up a seat on the plane which crashed and killed Holly, Ritchie Valens, J.P. "the Big Bopper" Richardson, and pilot Roger Petersen.
According to Biography, Jennings spoke to Holly before he boarded and the two exchanged words that would seemingly always haunt the country star. After Jennings gave up his seat and decided to travel by bus, Holly playfully wished the bus would freeze up. "Well, I hope your ol' plane crashes," Jennings joked back, seeming to believe that to be impossible.
The plane went down and Holly and the others died on Feb. 3, 1959. Jennings initially stepped away from music and wrote in Waylon: An Autobiography he had "no intention of ever playing another note" when he got back home to Texas. He said he was left "heartsick" over Holly's death. "He was the first person to believe in me," Jennings wrote. "He was my friend."
Notably, Holly was reportedly the inspiration for the song, "Old Friend."
Waylon Jennings sympathized with Reba McEntire but declined to speak at her band's memorial
On March 16, 1991, McEntire lost most of her band when their plane crashed and killed everyone on it. Ten people died in the tragedy, including seven band members and her tour manager.
McEntire wrote about the devastation in her autobiography, Reba: My Story. She said many of her friends in country music, like Dolly Parton, rallied around to offer support where they could. And one of those people was Jennings, who spoke words she said "greatly comforted" her.
"Don't you feel guilty because of the plane crash," she remembered him saying. "It wasn't meant for you to be on that plane or you would have been. So don't blame yourself and don't feel guilty."
However, despite offering that reassuring advice he declined her request to speak at the memorial. And she said she understood considering his past. But it still left her in the position of finding someone else.
Johnny Cash spoke at the memorial for Reba McEntire's band
When McEntire was tasked with thinking of someone other than Jennings to speak at the tribute to her band, she said she next thought of his former roommate, Johnny Cash. She was unaware that he'd recently buried his own mother, but he told her he would do it despite that.
Even as second choice, McEntire wrote in her autobiography Cash couldn't have picked anything "more appropriate or more uplifting" than his performance of "Jim, I Wore a Tie Today."