Wayne Gretzky Will Make Over $100,000 By Joining a Prestigious List of Athletes Teaching the Mindset of a Sports Star
Wayne Gretzky became one of the few NHL players with pop culture reach beyond his sport, which is why he's perfect for MasterClass.
Wayne Gretzky remains untouchable. His NHL records are so out of reach, it could take generations of play for anyone to come close. That is if it ever happens at all. There's no one better to look up to as a hockey player. But there's more to Gretzky than being athletically gifted.
He became one of the few NHL players of his time with pop culture reach well beyond his sport. That could be why he's teaching a new, prestigious class about a topic broader than the intricacies of hockey.
Wayne Gretzky's nickname is 'The Great One' for a reason
How does the man known as "The Great One" end up moonlighting as a teacher? First, it's worth considering what the man has to teach. Given his historic NHL run, more than a few people would like to learn a thing or two from the former Edmonton Oilers and LA Kings center.
Gretzky was playing a different game than the rest of the NHL. According to Sports Illustrated, he still sits on a ludicrous number of all-time records, alongside his absolutely absurd stat line. He won the league scoring title by more than 70 points six times. He had four seasons with over 200 points.
And Gretzky wasn't selfish. He led the league in assists for 16 of the 20 seasons he played. Gretzky even aged gracefully, to the point that if you only track his seasons after he turned 30, he'd be the fourth all-time NHL scorer.
Gretzky wasn't just a superstar, he was an unimaginably dominant force in a notoriously difficult and brutal sport. Only a handful of people on earth have experienced a life anything like Gretzky has.
Gretzky is teaching a class on the mindset of a sports superstar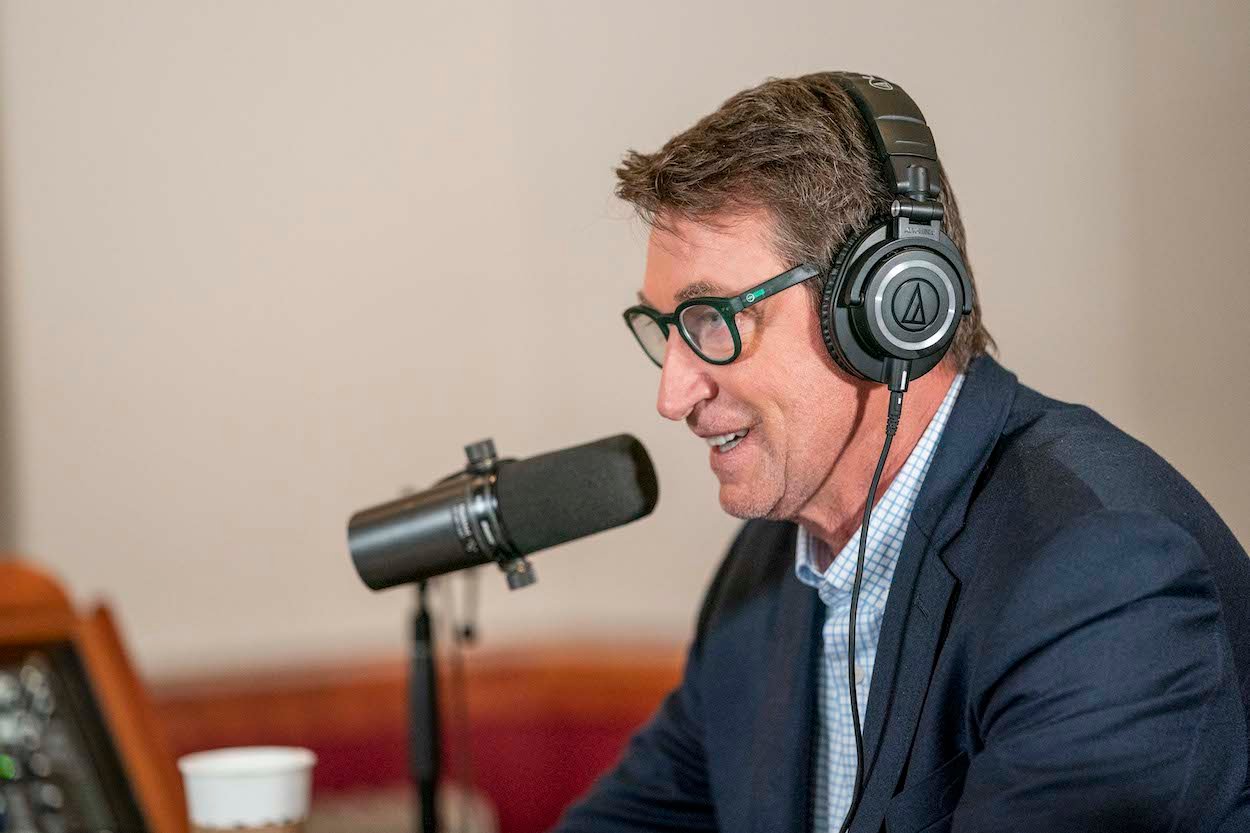 That unique life, that long period of being the best hockey player possible, makes Gretzky's perspective incredibly valuable. That's why MasterClass announced a partnership with the man who earned the nickname, "The Great One." They're in the business of finding the biggest names in various creative fields, from screenwriting, to business, to athletics, and turning them into teachers.
Gretzky's class isn't about hockey in particular, though. Instead, it's about the mindset he applied to his career, and how he thinks people can benefit from his methods in any field. He shares how he sharpened his "passion, motivation, and dedication" in a way that allowed him to stay competitive and succeed in business after his NHL retirement.
Wayne Gretzky joins an unbelievable lineup of MasterClass instructors
Gretzky isn't the type of person one expects to fall back on teaching. It's the unique business model of MasterClass, Entrepreneur's Handbook reports, that made this possible. After its founding in 2015, MasterClass has raised $1 billion in financing. That gives them the clout and — more importantly — the liquid cash to pay the biggest names in each subject to teach.
At $180 a year for a subscription to the Netflix-like educational service, customers expect a high-quality experience. According to The Hollywood Reporter, it's the promise of a piece of that revenue that's encouraged athletes like Gretzky, tennis superstar Serena Williams, poker legend Daniel Negreanu, and the most famous skateboarder ever Tony Hawk.
A flat fee of about $100,000 — which varies by contract — sweetens the deal. The real encouragement is a generous 30% revenue sharing agreement. For every dollar each athlete's instructional videos generate for MasterClass, the creator gets 30 cents.
Gretzky, who has long since turned from the NHL to various business holdings, clearly sees promise in this kind of contract. It's the type of thinking that he'll likely share with his students.