'Wayne's World': Who Were Wayne and Garth Based On?
Mike Myers and Dana Carvey are known for their roles as Wayne Campbell and Garth Algar in 'Wayne's World.' But who are their characters based on?
Wayne's World was one of the most successful comedies of the '90s. It stars Saturday Night Live co-stars Mike Myers and Dana Carvey as best friends Wayne Campbell and Garth Algar. Myers created the concept for the movie, but who are the characters, Wayne and Garth, based on?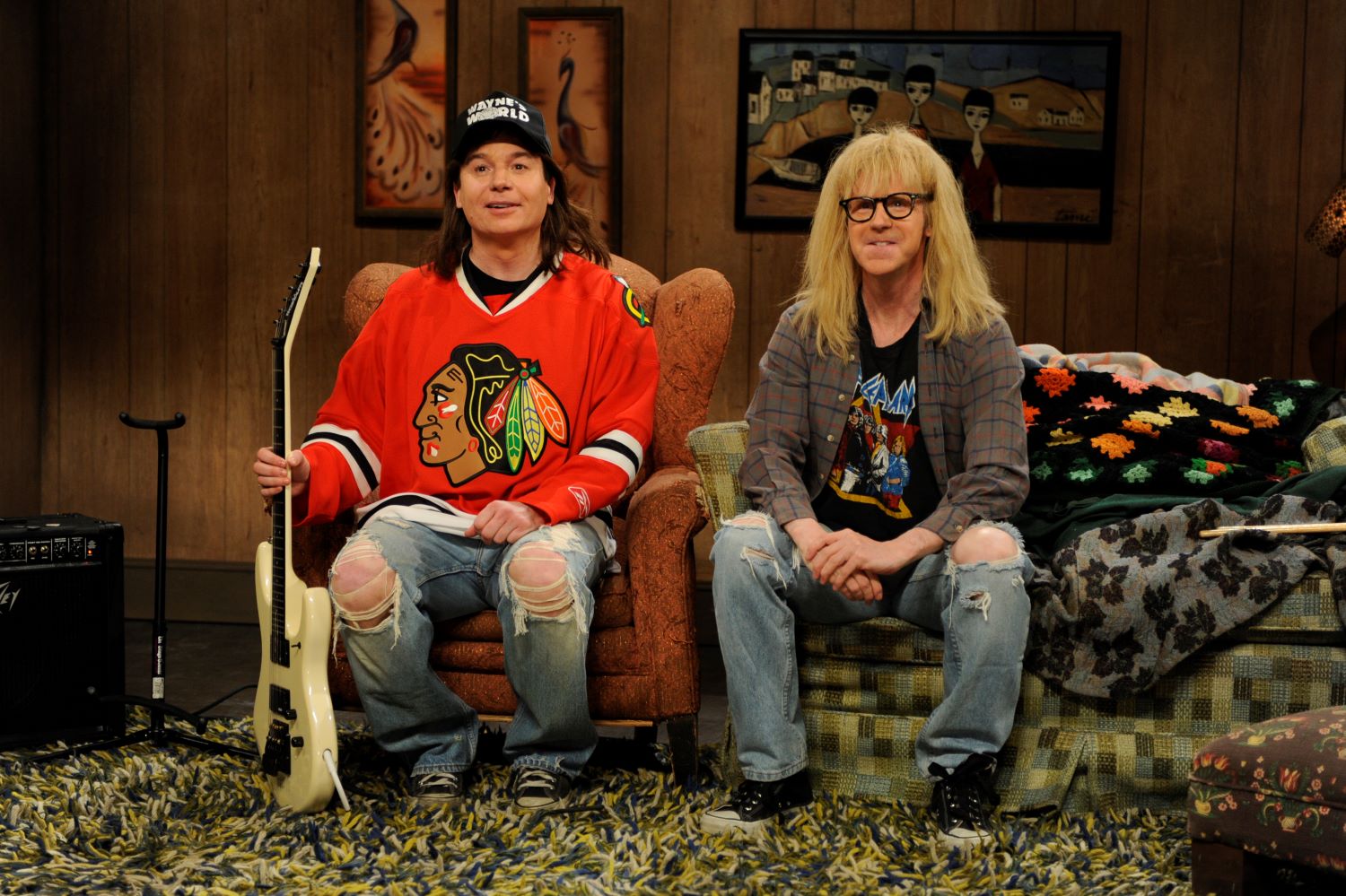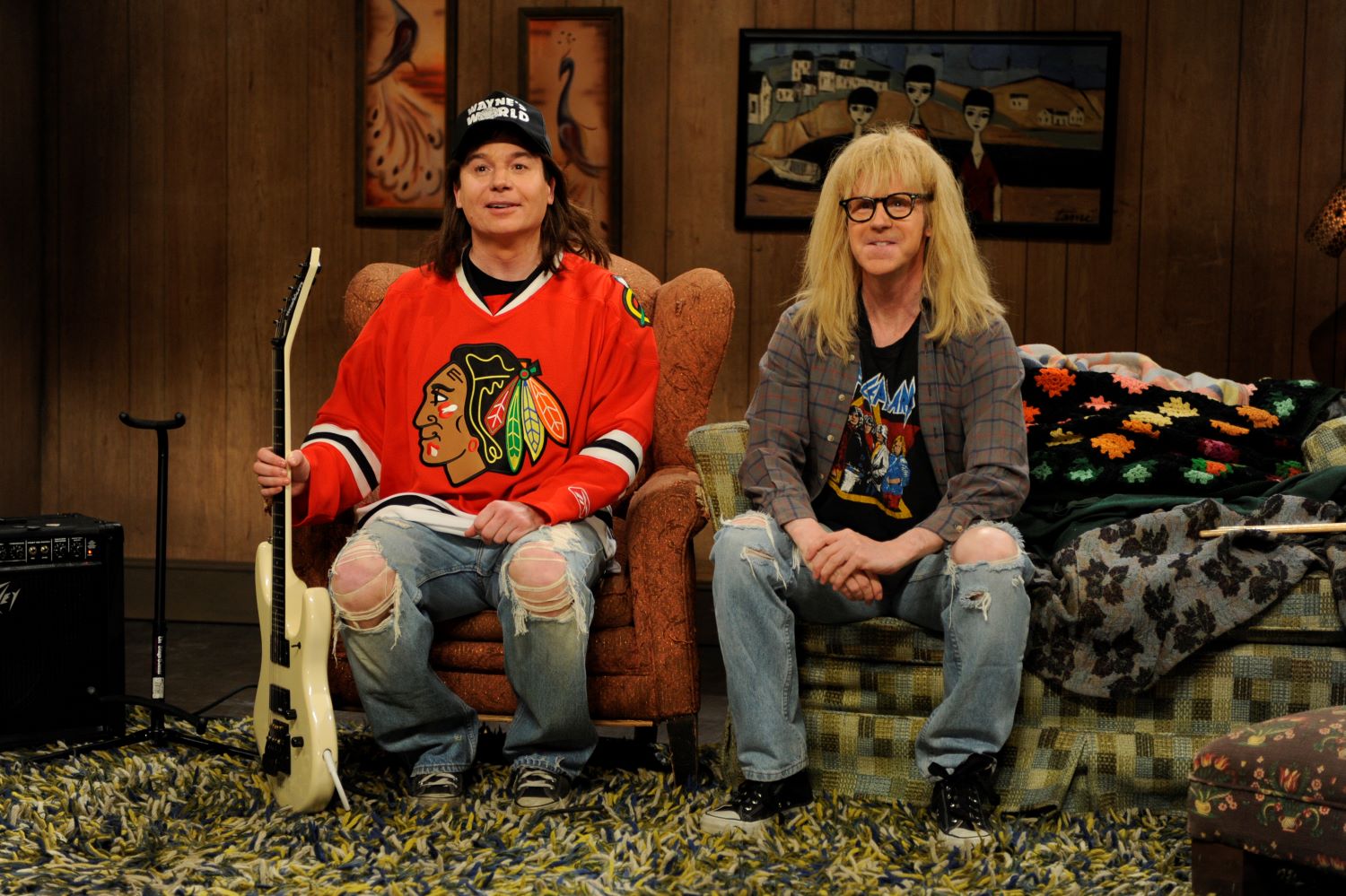 'Wayne's World' was born on 'Saturday Night Live'
Wayne's World and its 1993 sequel, Wayne's World 2, were based on Myers and Carvey's beloved SNL sketch. In the recurring skits, the two play rock fans who conduct interviews and present top-ten lists on a local cable access show.
Both films were written by Myers and produced by SNL showrunner Lorne Michaels. They went on to become the highest-grossing movies based on SNL characters. 
Mike Myers based Wayne Cambell on his childhood friends
Myers created the character of Wayne Campbell before joining SNL. "I did it at Second City in Toronto, and I did it at Second City in Chicago, and then I got on Saturday Night Live," Myers told Josh Gad on his Wayne's World Reunited Apart show. "I did it on Saturday Night Live, and I looked at the cast, and I said, 'Who is the funniest person here?' And I was like, 'Dana.'"
The Canadian actor and comedian used a lot of his own experiences to create the concepts in Wayne's World. And in a 1990 interview CBC's Midday, he revealed that Wayne was inspired by friends he hung out with in the Ontario suburbs. 
"Well I grew up in the suburbs of Toronto and it was you know just basically the group of people I hung out with who we used to just take the red racket into town," Myers said. "Sort of an adolescent suburbia heavy metal thing — they were sort of funny people to hang out with." 
Dana Carvey's brother inspired his 'Wayne's World' character
In Wayne's World, Garth is Wayne's shy but insightful best friend. He's not as outgoing or boisterous as Wayne, but he has a sneaky genius streak that shows up in the movies. And there's a reason for that. When talking to Howard Stern in 2019, Carvey revealed that he based the character on his brilliant engineer brother, Brad Carvey. 
"That's why Garth had the stun gun because Brad's kind of…he invented the Video Toaster and he's an engineer at Sandia Labs… he's very very talented," he said. "I call him a genius. But Brad if we call him right now, [he's the] master of understatement, 'Yeah I could make a nuclear device out of a paperclip.'"
"And that was kind of the core voice for Garth," Carvey continued. "And there's something very intoxicating about that rhythm that understated lilt."
Myers and Carvey recently reprised their roles as Wayne and Garth. In a Super Bowl commercial for Uber Eats, the two friends — who are joined by Cardi B — encourage their viewers to support local restaurants.