'Wayne's World': Why Dana Carvey Backed Out of the Movie Weeks Before Filming
Wayne's World turned Mike Myers and Dana Carvey into huge movie stars in the '90s. But the two Saturday Night Live colleagues didn't always see things the same way. Just weeks before filming, Carvey backed out of the movie over a disagreement about the script.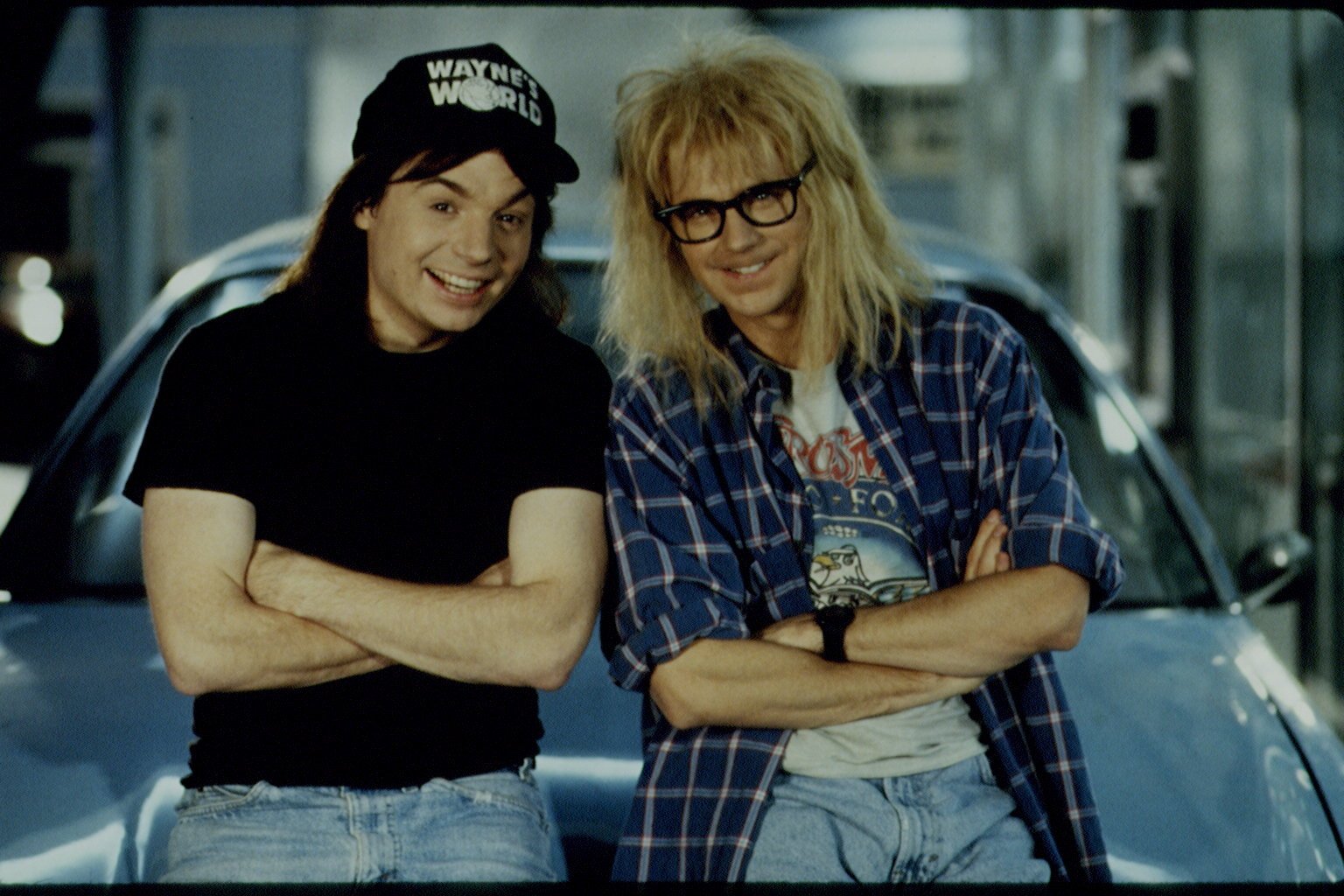 Mike Myers created 'Wayne's World'
Wayne's World and its sequel, Wayne's World 2, featured Myers as Wayne and his SNL co-star, Carvey, as sidekick Garth Algar. The films were based on the duo's recurring SNL sketches, in which they would play metal-loving friends who interviewed rock personalities on a local cable show. 
SNL showrunner Lorne Michaels produced both movies. And the first film became the highest-grossing movie based on one of the show's sketches. 
The concept for Wayne's World was developed by Myers, who based the characters on the friends he grew up with in suburban Ontario. He created Wayne Campbell before joining SNL. And when he decided to use the character for a sketch, he asked Carvey to play Wayne's sidekick.
"I did it at Second City in Toronto, and I did it at Second City in Chicago, and then I got on Saturday Night Live," Myers told Josh Gad on his Wayne's World Reunited Apart show. "I did it on Saturday Night Live, and I looked at the cast, and I said, 'Who is the funniest person here?' And I was like, 'Dana.'"
Dana Carvey backed out weeks before filming the movie
Myers and Carvey played Wayne and Garth for four years on SNL before Wayne's World was released in 1992. But when Carvey initially read the script for the film, he was disappointed to find that his character didn't have much of a part. So, he backed out of the project. 
"Mike was writing it, and I was putting stuff in," Carvey said on The Howard Stern Show. "Then I would see that the stuff wasn't in anymore. And so I actually, three weeks before we started shooting, said 'thanks, but no thanks.' I actually quit the movie — I didn't think of the money and fame, I swear to God, I just thought, 'Well I have nothing to do in the movie, so that's cool.'" 
Wayne's World couldn't be made without Garth Algar. So, Myers and the rest of the writers gave Carvey the script and let him develop his character. 
"They basically gave me the script and…I was respectful — I was still being the sidekick and respectfully just wove a part for me in the movie and sort of an arc or whatever," he added. "And then we got along great making the movie and the first movie…it was made quick and easy and just turned out great."
Mike Myers also nearly quit 'Wayne's World'
Carvey wasn't the only one who threatened to quit Wayne's World. In a 2014 interview with WTF with Marc Maron, Myers revealed that he almost backed out of the film because of the studio's initial reluctance to use Queen's "Bohemian Rhapsody." 
"An example of something I fought very, very hard for, and it was my first movie," Myers said. "They wanted Guns N' Roses. Guns N' Roses were very, very popular. They were a fantastic band."
"But I always loved "Bohemian Rhapsody," he continued. "I thought it was a masterpiece. So I fought really, really hard for it. And at one point I said, 'Well, I'm out. I don't want to make this movie if it's not "Bohemian Rhapsody."