'We Own This City': Every Familiar Face From 'The Wire'
'The Wire' fans will recognize some familiar faces on HBO's 'We Own This City.'
HBO's newest limited series, We Own This City was co-created by David Simon, the creator of The Wire. Fans of Simon's know that all of his series have a similar cadence and tone and they all focus on the interworkings of the city of Baltimore.
Fans of The Wire will also recognize several familiar faces in We Own This City.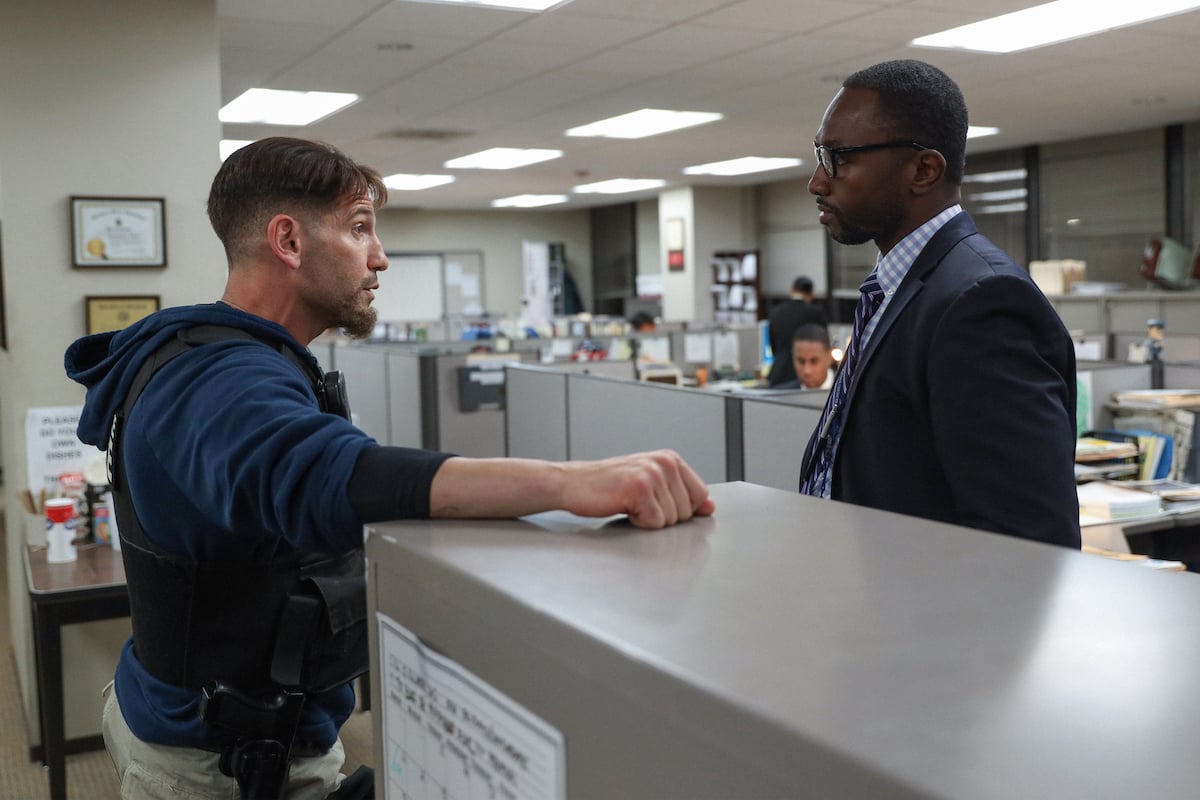 What is 'We Own This City' about?
Based on the real-life 2017 scandal that occurred within the Baltimore Police Department's Gun Trace Task Force (GTTF), We Own This City is a stunning drama. The Wire creator David Simon and George Pelecanos used the events as well as Justin Fenton's book We Own This City: A True Story of Crime, Cops, and Corruption to bring the story to the small-screen. HBO said in a statement,
WE OWN THIS CITY shows how the department's desperate reliance on statistics over substances eventually led to the inability of department officials to supervise the Gun Trace Task Force and the further inability of the department to discipline rogue police. At the time of the GTTF scandal in 2017, though there were numerous indications of corruption within several plainclothes units going back almost a decade, Baltimore police commanders held to the belief that any street unit could bring in guns and drugs consistently had to be championed and protected. WE OWN THIS CITY depicts the inevitable corruption of a unit given this carte blanche.
Every familiar face from 'The Wire' that is in 'We Own This City'
Fans of David Simon know that he often uses the same actors in his various programming. In We Own This City, there are several familiar faces from The Wire.
In the series, Delaney Williams is the new BPD police commissioner, Kevin Davis. In the earlier series, Williams was the infamous Jay Landsman, who never did any work. Jamie Hector, who portrayed the chilling drug kingpin Marlo Stanfield in The Wire stars as Sean Suiter, a reserved homicide detective on We Own This City. Darrell Britt-Gibson, Tray Chaney, Chris Clanton, and Jermaine Crawford all portray police officers. On The Wire, they were drug dealers. Domenick Lombardozzi stars as the head of the Fraternal Order of the Police but The Wire fans will recognize him as Herc, the sometimes dimwitted police officer turned Sargent. Finally, Maria Broom is a citizen concerned about criminal activity in her neighborhood.
Broom starred as Marla Daniels in The Wire.
Is 'We Own This City' connected to 'The Wire'?
While We Own This City is based on a true account, though The Wire has some true elements, it was a fictional series. Still, there are some major similarities between the series. Both series are set in 21-century Baltimore though The Wire occurs in the early 2000s and We Own This City is mostly centered between 2015 and 2017.
According to Vulture, Simon has described the series as a "coda" to The Wire.