'We Own This City': The HBO Series Is Based on a True Story
The Wire creator David Simon is back with a new stunning series on HBO titled, We Own This City. Like The Wire, the series is set in Baltimore, Maryland. However, instead of looking at the infrastructure of the city as a whole, the series follows the post-Freddie Gray Baltimore Police Department, specifically, the Gun Trace Task Force. (GTTF)
The series has a vast cast of characters portrayed by Jon Bernthal, Wunmi Mosaku, Jamie Hector, Josh Charles, and McKinley Belcher III among others. Though this is a fictional portrayal of the GTTF who eventually went under, it's based on a very true story.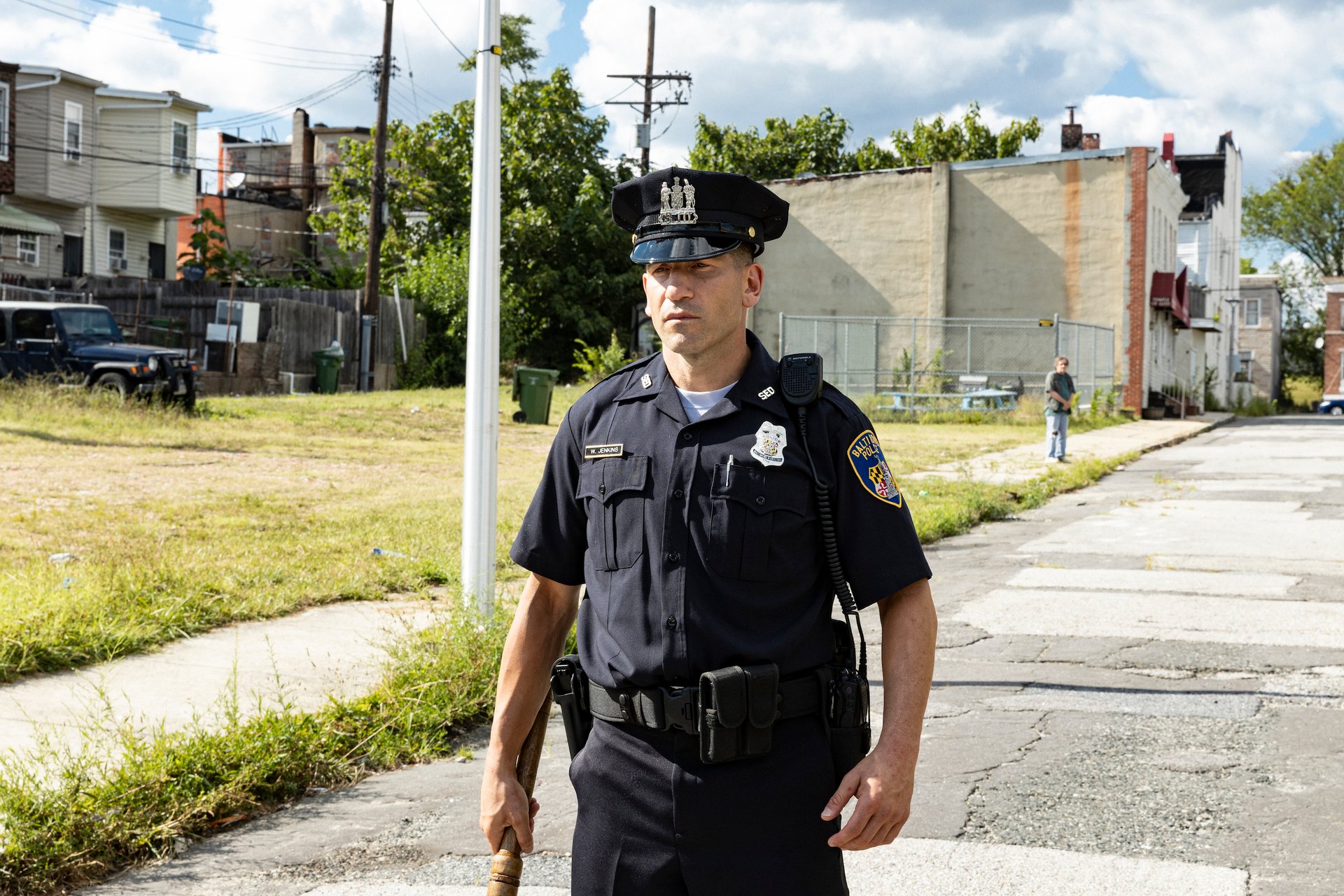 HBO's limited series 'We Own This City' just premiered on April 25
David Simon's latest series, We Own This City has recently premiered on HBO and it's already getting major buzz. The six-part series is set to air through the end of May 2022. According to the cable network, the series examines the "policies of drug prohibition and mass arrest were championed at the expense of actual police work."
'We Own This City' is based on a true story
As compelling as We Own This City is for television, it's based on the real-life Gun Trace Task Force (GTTF) that terrorized Baltimore in the early to-mid 2000s. The series is based on Justin Fenton's 2021 book We Own This City: A True Story of Crime, Cops, and Corruption, about the criminal-minded police officers who were involved.
"WE OWN THIS CITY shows how the department's desperate reliance on statistics over substance eventually led to the inability of department officials to supervise the Gun Trace Task Force and the further inability of the department to discipline rogue police," HBO said in a statement. "At the time of the GTTF scandal in 2017, though there were numerous indications of corruption within several plainclothes units going back almost a decade, Baltimore police commanders held to the belief that any street unit that could bring in guns and drugs consistently had to be championed and protected. WE OWN THIS CITY depicts the inevitable corruption of a unit given this carte blanche."
What happened to the Gun Trace Task Force police who were convicted?
According to TIME Magazine, six of the eight members of the GTTF plead guilty to various crimes and were sentenced to jail. They included Thomas Allers, Wayne Jenkins, Momodu Gondo, Evodio Hendrix, Jemell Rayam, and Maurice Ward. The other two officers, Daniel Hersl and Marcus Taylor pled not guilty but were convicted in 2018 receiving 18-year prison sentences.
The other five officers excluding Jenkins were handed sentences ranging from seven to 12 years. Jenkins however, was the known ringleader and pled guilty to various charges including, racketeering, robbery, and falsification of records.
In the end, Jenkins was given the stiffest sentence of 25-years in prison. "This is not about aggressive policing, it is a criminal conspiracy," Rod Rosenstein, the former US Attorney for Maryland said in 2017 via The Washington Post. "These are really simply robberies by people wearing police uniforms."