'We Own This City': How the Show Is Connected to 'The Wire'
Here's how 'We Own The City' is connected to 'The Wire.'
The Wire creator David Simon's latest HBO series, We Own This City is reminding fans of his critically acclaimed original series. However, We Own This City show centers on the 2017 scandal involving the Baltimore Police Department's Gun Trace Task Force (GTTF).
Still, both shows have some major similarities. Here's how they are connected to one another.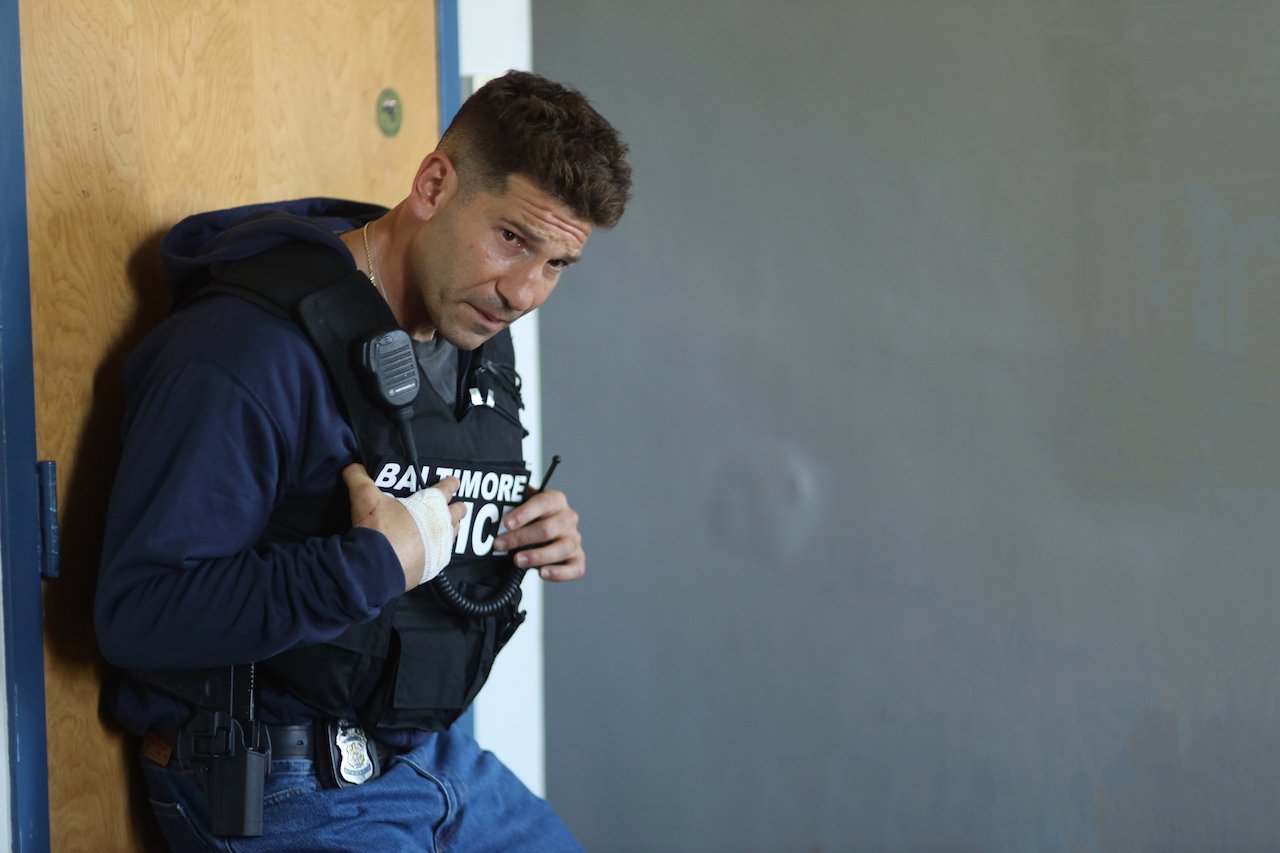 What is 'We Own The City' about?
In 2021, Baltimore Sun reporter, Justin Fenton wrote a book titled We Own This City: A True Story of Crime, Cops, and Corruption. The book was based on the 2017 Gun Task Force Scandal (GTTF). HBO said in a statement,
WE OWN THIS CITY shows how the department's desperate reliance on statistics over substances eventually led to the inability of department officials to supervise the Gun Trace Task Force and the further inability of the department to discipline rogue police. At the time of the GTTF scandal in 2017, though there were numerous indications of corruption within several plainclothes units going back almost a decade, Baltimore police commanders held to the belief that any street unit could bring in guns and drugs consistently had to be championed and protected. WE OWN THIS CITY depicts the inevitable corruption of a unit given this carte blanche.
How is 'We Own The City' connected to 'The Wire'?
Though both We Own the City and The Wire examine various aspects of the Baltimore Police Department, the recent show isn't exactly a sequel to the critically acclaimed The Wire. However, the two series, are in conversation with one another. Though there are certainly true elements in The Wire, however, We Own This City, is based on a real-life scandal.
According to Vulture, Simon has described the series as a "coda" to The Wire. However, fans will certainly see some familiar faces in the series. The Wire alum includes Delaney Williams as the new BPD police commissioner. Jamie Hector, Darrell Britt-Gibson, Tray Chaney, Chris Clanton, and Jermaine Crawford all portray police officers/ Domenick Lombardozzi stars as the head of the Fraternal Order of the Police. Finally, Maria Broom is a citizen concerned about criminal activity in her neighborhood.
'We Own This City' is just six episodes
Though the limited series is just six episodes, We Own The City covers a ton of ground. It stretches back in time into GTTF leader Wayne Jenkins' (Jon Bernthal) rookie years as a beat cop. The show examines the city's obsession with numbers and the over-policing of Black communities. Moreover, the politics within the police department pitted the Homicide department against the Drug department.
The HBO press release says it follows the Baltimore Police Department's "policies of drug prohibition and mass arrest were championed at the expense of actual police work."