'WeCrashed': Jared Leto Explains What It Was Like to Meet Adam Neumann and Why He Never Invested in WeWork
Fans are not surprised that Jared Leto could easily conjure the rockstar aura required to play Adam Neumann. He even met with the former WeWork CEO to learn his mannerisms.
Oscar-winning actor Jared Leto stars in a new series on Apple TV+. Based on the true story of Israeli entrepreneur Adam Neumann, WeCrashed is the story of WeWork, a $47 billion workplace-sharing company that tanked, forcing him to resign as CEO in the process.
Fans are not likely surprised that the lead singer of 30 Seconds to Mars could easily conjure the rockstar aura required to play electrifying influencer Neumann. However, they might be surprised to learn that Leto knows his way around the world of startups and investments.
So, did Leto meet the man he played in the series? Did he ever invest in WeWork? We have the details.
The WeWork story behind Apple TV+'s 'WeCrashed'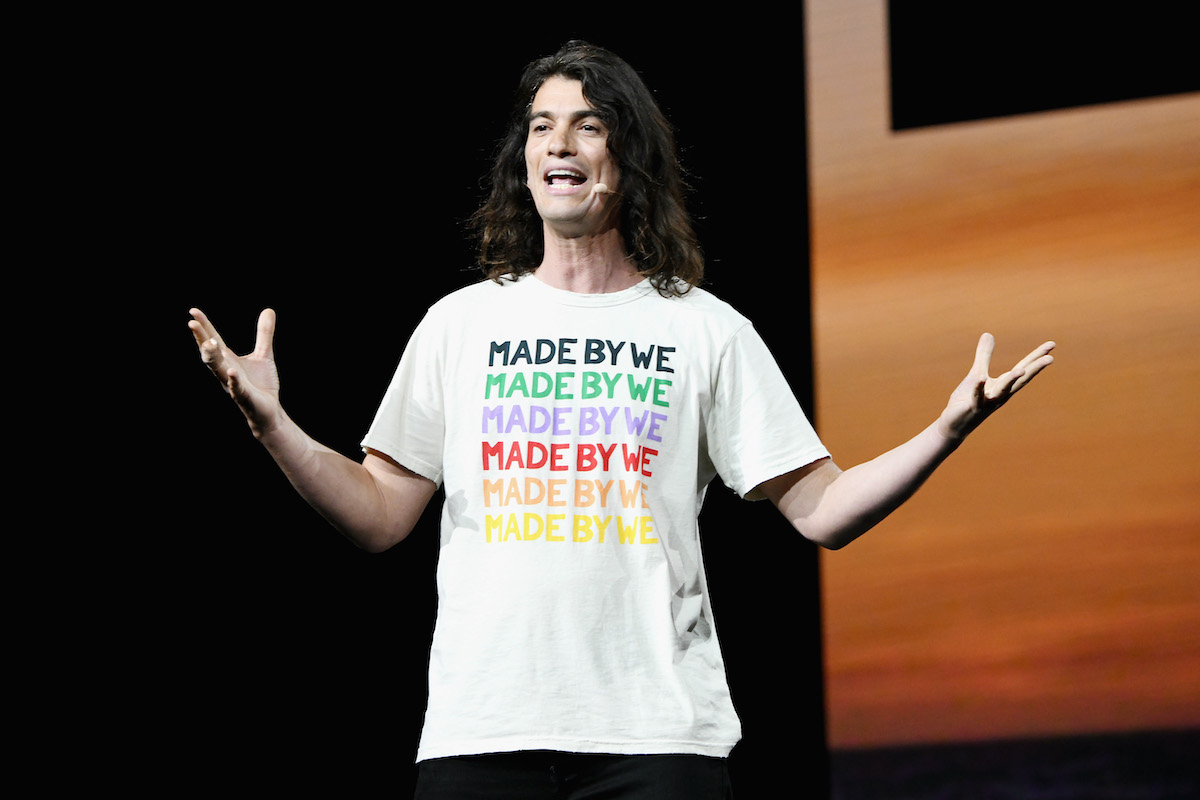 In an interview with Vanity Fair, the Dallas Buyers Club actor explained that he found the WeWork story fascinating. Leto said WeCrashed was a kind of "quintessential immigrant story" about a man who moves to the U.S., builds a $47 billion business from nothing, and becomes a global brand.  
Neumann and his American partner Miguel McKelvey co-founded WeWork in 2010. The 2008 credit crisis caused a number of high-level office spaces to sit empty. So freelancers and startup founders alike found new ways to move forward in an unsteady economy. WeWork offered the ability to rent a desk for short or extended periods of time along with the chance to network with others of a similar mindset.
There were 51 WeWork locations in the U.S., Europe, and Israel by 2014, reports Harper's Bazaar. The innovative company announced plans to expand to every continent aside from Antarctica by 2017. By 2016, WeWork was worth $10 billion and called a "unicorn" by financial markets as it represented a rare opportunity for investment. By the end of the same year, it had amassed over $1.7 billion in private capital.
In truth, WeWork was a movement as much as a business. While the company advocated for global change, it also allegedly encouraged alcohol and drug use. Its culture was one of rewarding hard work with taxing hard partying.
Underneath the promise of the next big tech firm, WeWork was just an old-school real-estate firm that couldn't manage resources like the big tech companies they wanted to emulate. By 2019, WeWork's main investor SoftBank asked Neumann to resign as CEO.
Jared Leto plays WeWork CEO Adam Neumann
Leto credits his experience touring with his band for his understanding of how to communicate with large masses of people from a stage. The Requiem for a Dream actor described Neumann as a great communicator and a bit of a rockstar. 
Loyal to his own brand of method acting, Leto listened to hours of podcasts and read as much material about Neumann and WeWork as he possibly could. He watched every interview, including raw footage, so he could study Neumann's behaviors and nuances. The actor tried to talk to anyone who knew Neumann.
Leto admired the former CEO for believing in his mission and that anything was possible. The dedicated actor met Neumann and his family at his home and says he was grateful for the experience. Leto described himself as being impressed with Neumann and his wife Rebekah as well as their deep love for one another. 
Jared Leto is a savvy investor in Silicon Valley startups
As if being an award-winning actor and singer isn't enough, Leto is also a savvy Silicon Valley investor. The 50-year-old was an early investor in Airbnb, Slack, Spotify, and Uber. In his quest for new acquisitions, he often cold-calls tech startups himself.
Leto explained to Vanity Fair that he heard of WeWork at the time, and he was impressed with the progress the company was making. However, he admits he never met with anyone from the company nor did he invest or attempt to do so.
Leto said he knew people who did, and he knew Neumann personally. This understanding also helped him craft his performance as Adam Neumann. You can find WeCrashed, co-starring Anne Hathaway, on Apple TV+.