'WeCrashed' Season 1 Episode 1 Recap: 'This Is Where It Begins'
In 'WeCrashed' Season 1 Episode 1 'This Is Where It Begins,' Adam Neumann (Jared Leto) starts what will later become known as WeWork in a Brooklyn closet while pursuing his future wife, Rebekah Neumann (Anne Hathaway).
After Anne Hathway was seen filming the series in 2021 the Apple TV+ original based on real events is here. WeCrashed follows Adam Neumann (Jared Leto) and his wife, Rebekah (Hathaway), through the rise and fall of WeWork. Without further ado, here's a WeCrashed Season 1 Episode 1 recap. 
[Spoiler alert: This article contains spoilers from WeCrashed Season 1 Episode 1: "This Is Where It Begins"]
'WeCrashed' Season 1 Episode 1 recap: Adam Neumann starts WeWork in a supply closet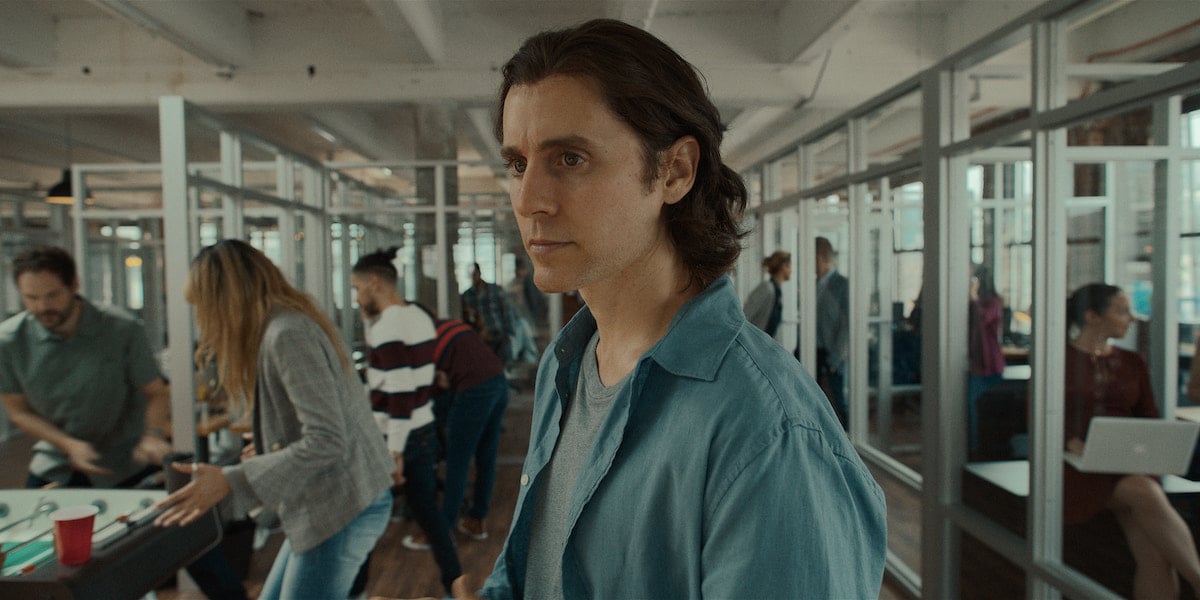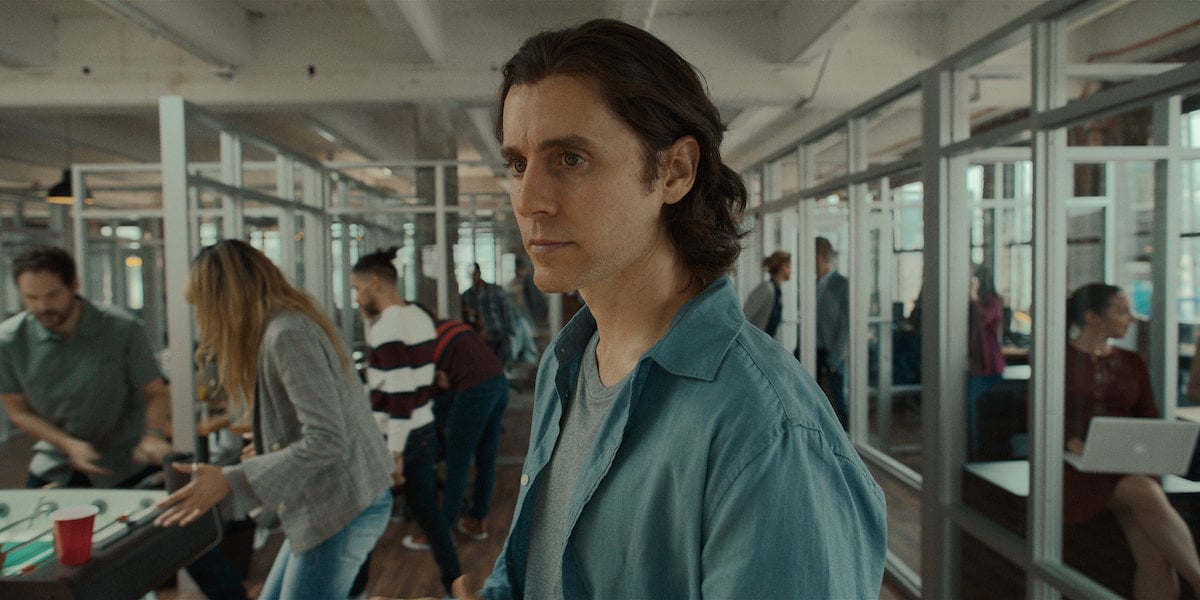 In "This Is Where It Begins," which began streaming on March 18, 2022, according to Apple TV, Adam's ushered to an emergency board meeting in 2019 (more on that later) before a flashback. It's 12 years earlier and Adam is a self-proclaimed "serial entrepreneur." He spends his days unsuccessfully pitching products and getting food from neighbors.
During a college presentation, he pitches an idea for a shared coworking space. His classmates and the one investor in the room brought in to give feedback, don't go for it. But what comes out of it is office space. His classmate, architect Kyle Marvin (Miguel McKelvey), knows of a supply closet he can lease in Brooklyn. 
Eventually, the two start what will later become known as WeWork. Adam tasks Miguel with creating a business plan in one night. The next morning they pitch the idea to their landlord. Their idea takes off and what was once an empty floor of a warehouse becomes a coworking space with a bar and ping pong table. 
In an effort to continue growing, Adam works on getting a flagship location in Manhattan. He and Miguel land a meeting with a big-time investor. Initially, Adam turns them down, saying he doesn't like the space he and Miguel came to see. However, within minutes the investor agrees to put millions of dollars in WeWork. 
Adam Neumann and Rebekah Neumann have a disastrous first date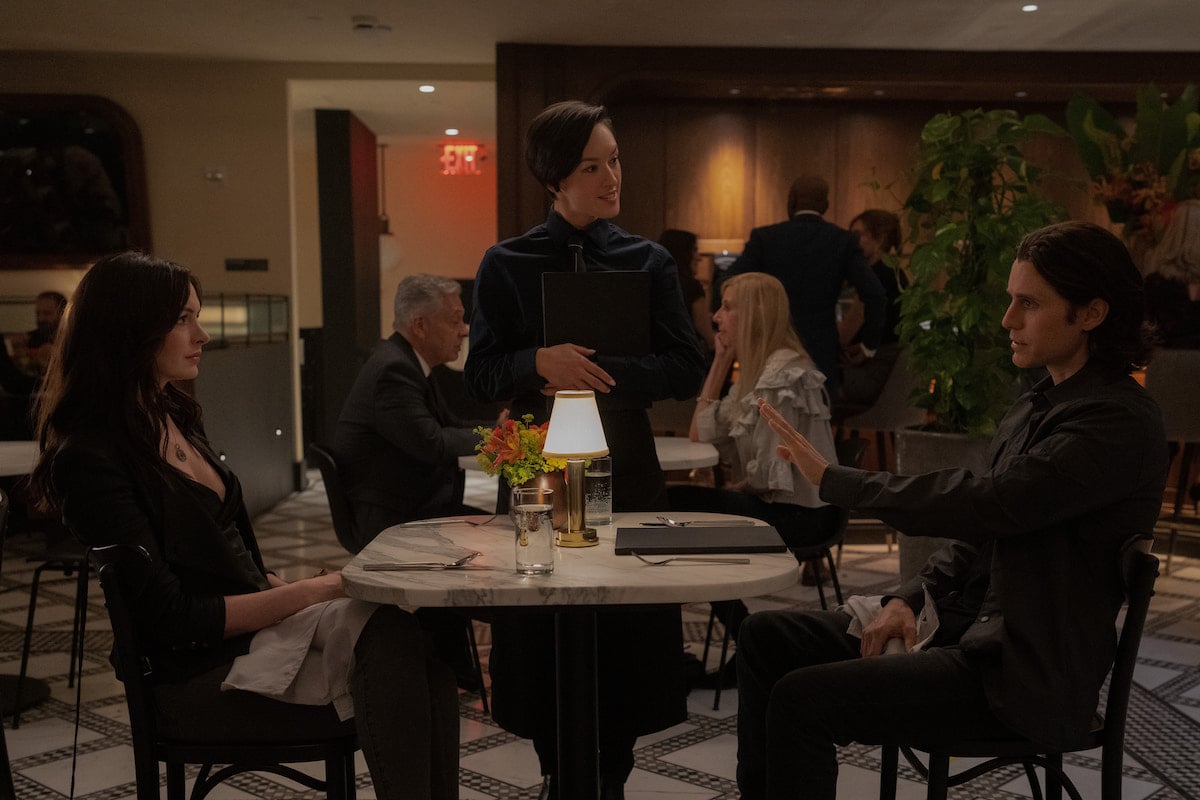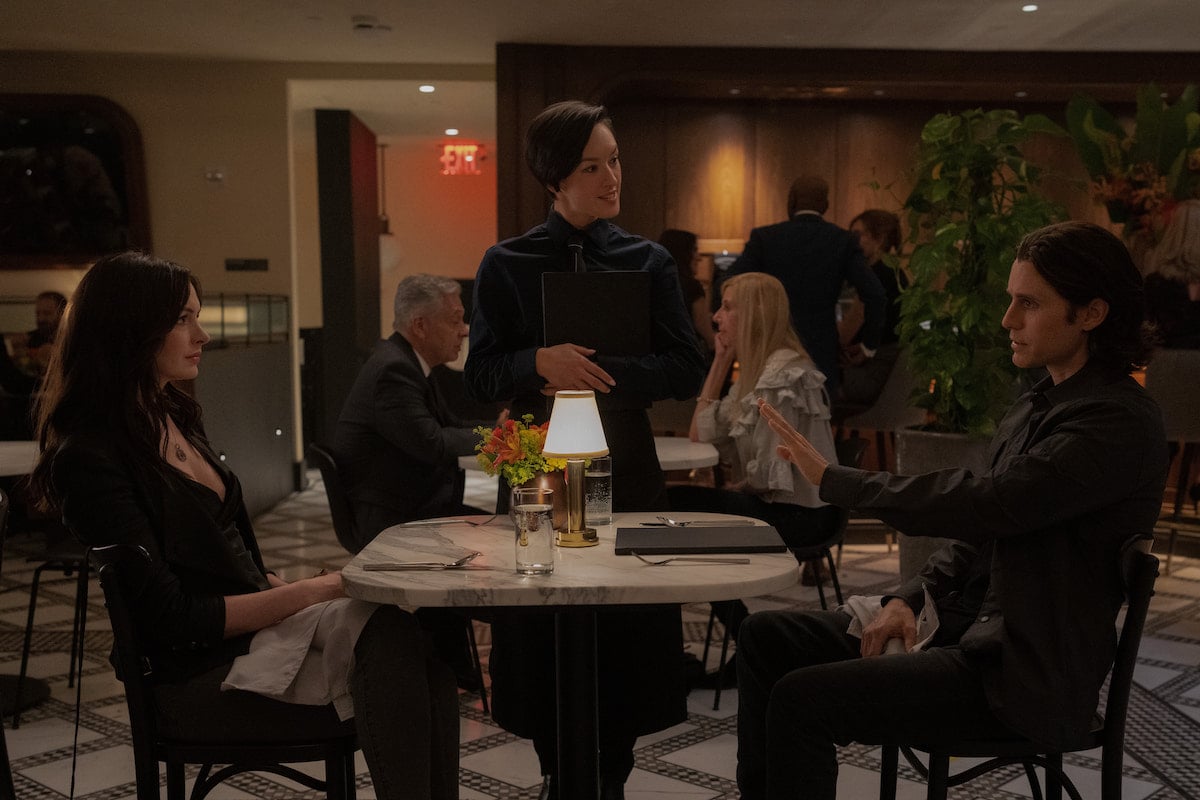 Adam meets Rebekah when he hosts a rooftop party to make enough rent money for the supply closet. Rebekah isn't interested. She leaves and Adam persists, following her to the elevator. 
Later, he shows up at a yoga class she's teaching and again at a grocery store she frequents. Reluctantly, Rebekah agrees to sit down with Adam over a drink. Adam is 45 minutes late. He says he was closing a big deal but Rebekah calls him out. To top it off, Adam says he forgot his wallet. 
Adam redeems himself when he makes a surprise visit to the yoga studio where Rebekah works and convinces the owner to increase her pay.
At one point, Adam asks Rebekah to marry him. She politely turns him down, saying "not yet." Later, when Adam comforts her when she tearfully tells him yoga is no longer her "thing," she has him get down on one knee. Before he asks she says "yes" and the two are engaged. 
The WeWork board votes Adam Neumann out
Back to September 2019. Adam and Rebekah are living in a sprawling New York City home and the company appears to be a success. Meanwhile, at the WeWork offices, the board calls an emergency meeting. 
Adam's assistants are frantically trying to get in touch with him. He and Rebekah are whisked to the office. Katy Perry's "Roar" plays in the lobby as they enter. In a nod to their early days of dating, Rebekah tells Adam he's a supernova. 
Adam proceeds to stand before the board thinking he's there because of the company's IPO that's only two weeks away. But that's not the reason. The board wants him out. Adam stands there speechless. 
Adam leaves the office hiding behind a pair of sunglasses. In the elevator, he wipes tears from his eyes before Rebekah asks, "Are we done pouting?" As they step off the elevator Rebekah instructs her assistant to call all of their lawyers. 
A new episode of WeCrashed is released on Apple TV+ every Friday.