'WeCrashed' Season 1 Episode 4 Recap: '4.4'
In 'WeCreashed' Season 1 Episode 4: '4.4.', WeWork is losing millions of dollars a day. Adam Neumann (Jared Leto) doesn't want to scale back or lay off employees so he goes in search of a massive investment.
The Apple TV+ original series, WeCrashed, is back with another episode. WeCrashed Season 1 Episode 4: "4.4" has Adam Neumann (Jared Leto) pulling out all the stops to get an investment. Meanwhile, Rebekah Neumann (Anne Hathaway) makes a new friend.
[Spoiler alert: This article contains spoilers from WeCrashed Season 1 Episode 4: "4.4"]
'WeCrashed' Season 1 Episode 4 recap: WeWork is losing millions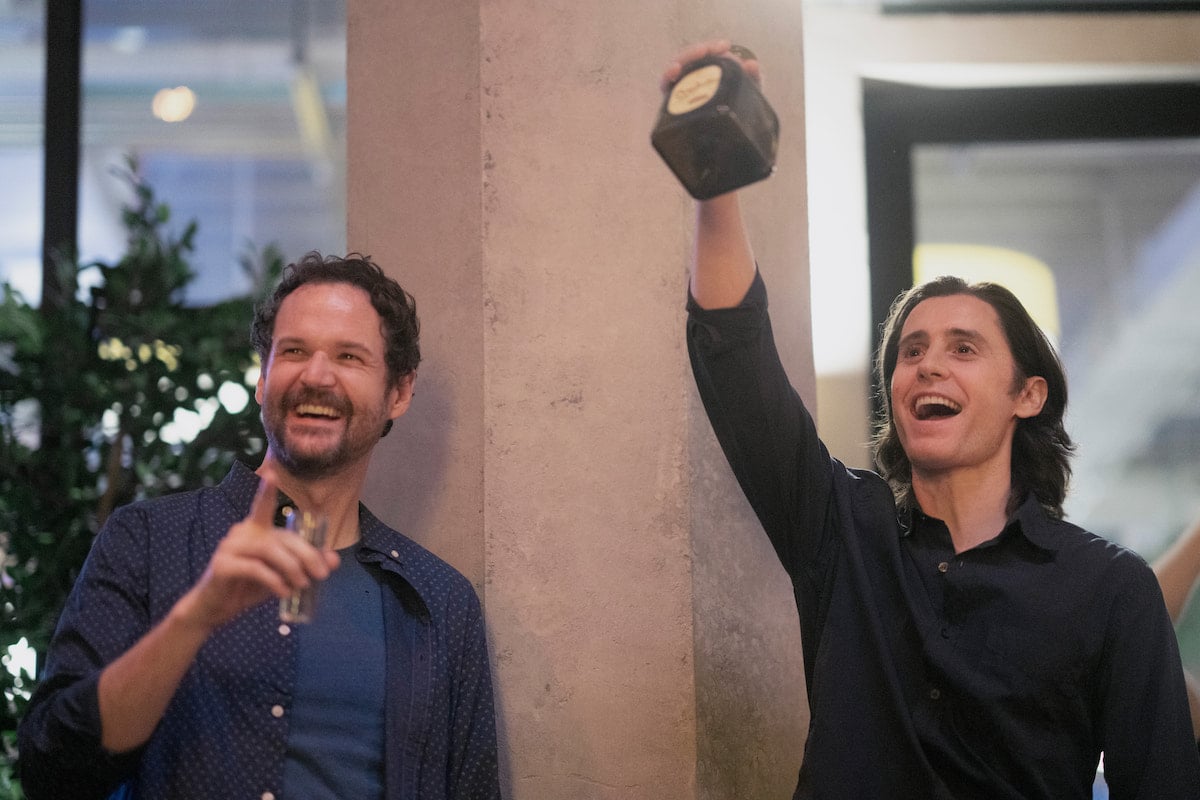 In WeCrashed Season 1 Episode 4: "4.4," which has been streaming on Apple TV+  since March 25, 2022, it's 2016. WeWork is losing more than $1 million a day. 
Much to Rebekah's disappointment, Adam is at a Saturday night staff meeting instead of at home with her and their children. In the meeting, he poses the question: "Why are we not growing faster?" 
When a frustrated employee answers his question and quits their job, Adam gets them back in a matter of seconds by doubling their salary. Then he surprises everyone in the meeting with a fancy dinner. Adam says what he just did is exactly what they have to do to make the company grow. 
To keep growing WeWork they have to woo prospective clients and, in the process, commit to longer leases and more square footage. It works. The company keeps growing. But investors and WeWork staff are concerned. 
The company is still losing money. Co-founder Miguel McKelvey (Kyle Marvin) won't bring the idea of layoffs to Adam even after an accounting executive pokes a hole in a paper cup and fills it with water in an effort to explain their financial situation. 
Later, Adam refuses to close locations or scale back in any way. He believes the only solution is to get more money. 
Rebekah Neumann makes a new friend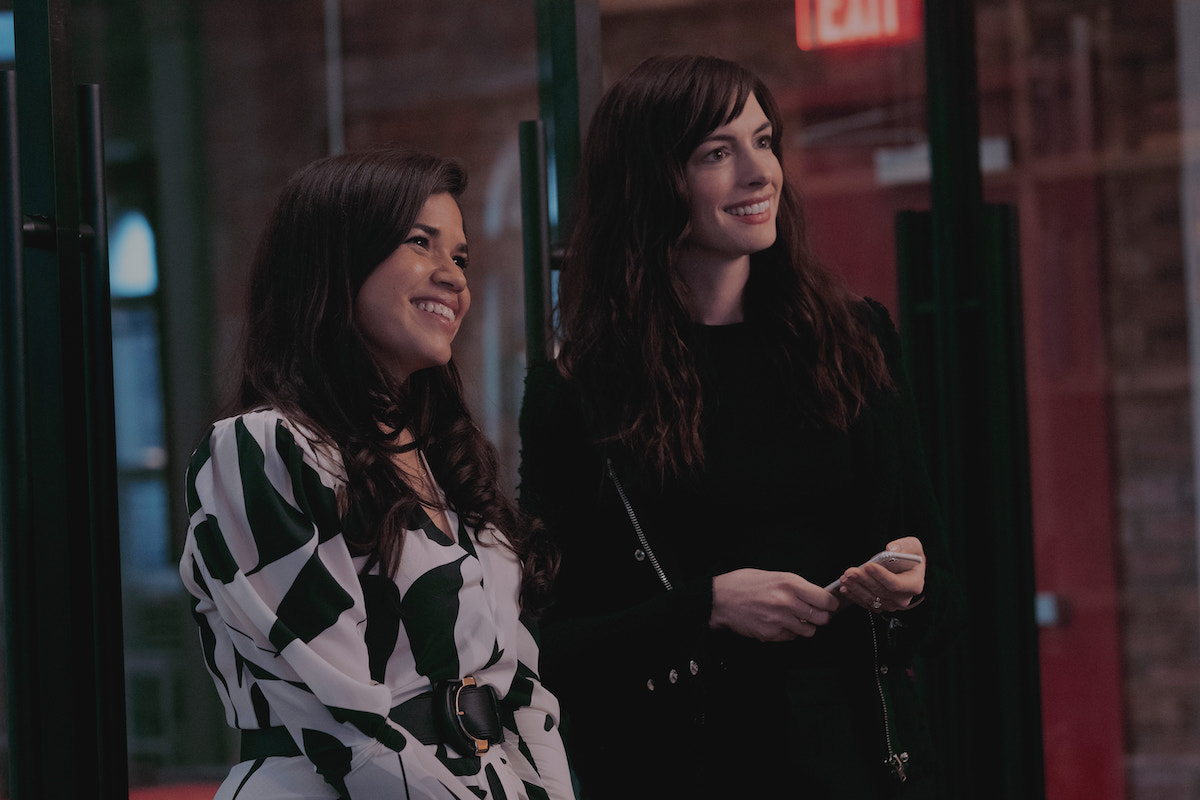 When Adam skips a costume party Rebekah helped organize, she finds herself bonding with another attendee. It's Elishia Kennedy as played by America Ferrera. 
Rebekah even goes out of her way to run into Elishia at school drop-off, which is usually the nanny's job. Divorced, Elishia doesn't care that Rebekah's cousin is Gwyneth Paltrow. And she doesn't roll her eyes when Rebekah says negative thoughts are a choice. 
The two become fast friends. But Rebekah isn't completely honest with Elishia. She pretends her relationship with Adam is great even though it isn't. 
Not only that but she's insecure about her own level of success compared to Elishia's. Elishia is the founder of a successful company while Google's most frequently asked questions about Rebekah pertain to Adam, WeWork, and her famous cousin. 
When Rebekah stops by WeWork to give Elishia a tour she introduces her to Adam. In the middle of a meeting about the state of the company, Adam tries to get Elishia to invest. She says she'll think about it and asks Rebekah if he's "for real." She says he is and by the end of the episode Elishia is WeWork's new chief brand officer.
While Rebekah gets closer to Elishia, WeWork employees get fired via email as Run DMC performs at a private concert. 
Adam Neumann lands a $4.4 billion investment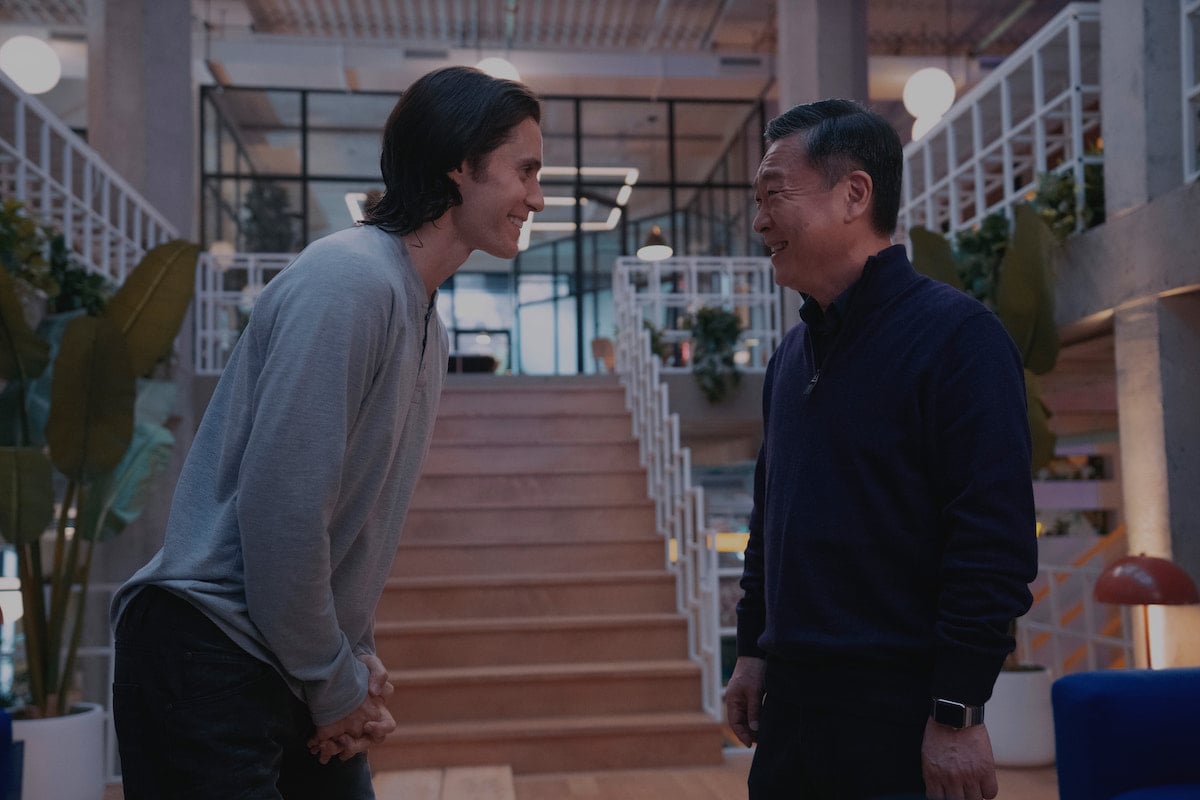 Throughout WeCrashed Season 1 Episode 4: "4.4" Adam tries to secure an investment from Masayoshi "Masa" Son (Kim Eui-sung). Masa is a Japanese billionaire and the founder and CEO of SoftBank. He invests in tech so Adam introduces WeWork Labs. 
Adam even speaks at Startup India where he tailors his entire presentation to Masa. Finally, after months of rescheduling, Masa visits Adam at WeWork. He walks through the offices — which Adam has staged — before investing $4.4 billion in WeWork. 
A new episode of WeCrashed Season 1 begins streaming every Friday on Apple TV+.