'WeCrashed' Season 1 Episode 7 Recap: 'The Power of We'
In WeCrashed Season 1 Episode 7: "The Power of We," the latest episode of the Apple TV+ original series about WeWork, Adam Neumann (Jared Leto) and Rebekah Neumann (Anne Hathaway) prepare for a major change at the company.
[Spoiler alert: This article contains spoilers from WeCrashed Season 1 Episode 7: "The Power of We"]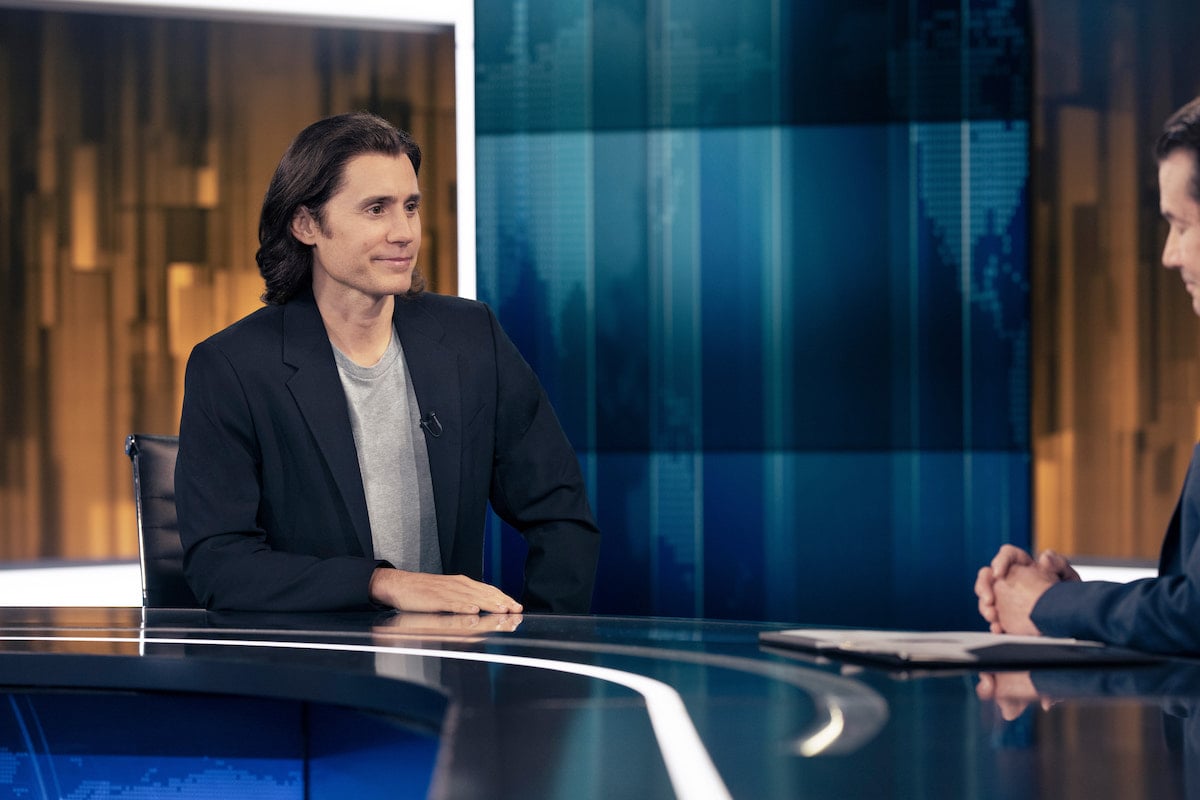 'WeCrashed' Season 1 Episode 7 recap: Adam Neumann fails to get additional funding 
WeCrashed Season 1 Episode 7: "The Power of We," which premiered on April 15, 2022, according to Apple TV+, begins with a change. For the first time in years Adam, the co-founder and CEO of WeWork, is unsuccessful in pitch meetings. 
During a meeting with Google in Silicon Valley, he's off his game when his assistants aren't there. He says he wants Google to invest in WeWork because they "have all the money." Naturally, the comment doesn't go over well. 
Like in the March 18 premiere episode, Adam's left hauling around presentation materials and returning home empty-handed. Bruce Dunlevie (Anthony Edwards), a major investor in WeWork, takes it as a sign the company should go public. Adam, after exhausting all of his other options, reluctantly agrees.
Adam Neumann and Rebekah Neumann rewrite a critical document for WeWork's IPO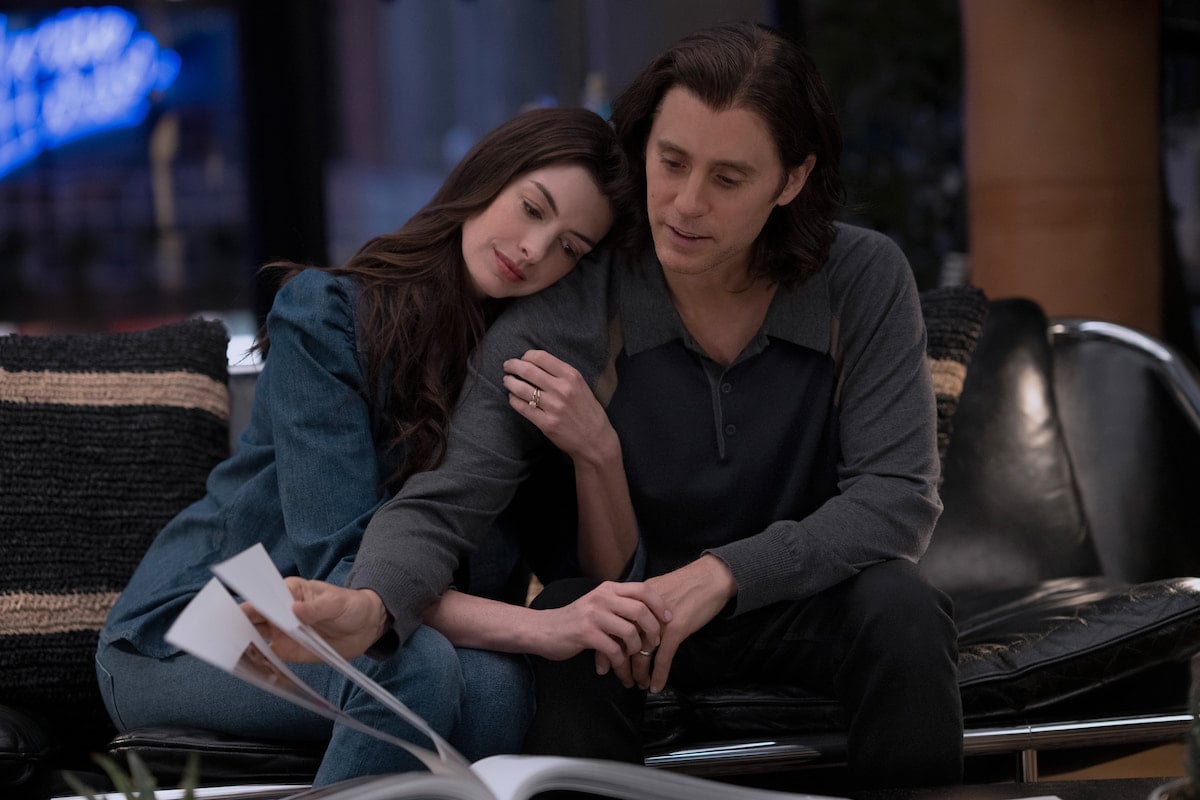 There's a lot to do before WeWork goes public. Arguably most important is the company's S-1. Adam's encouraged to leave it to the finance team because it's a highly technical document. He refuses despite not having a firm grasp on what it is. 
Later, Adam asks Rebekah to write WeWork's S-1 with him in an attempt to smooth things over with her. She worked on Wall Street — for three weeks — and knows it's a company's "introduction to the world."
Rebekah refuses before ultimately agreeing when Adam says he'll list her as WeWork's co-founder so people will have to take her and the WeGrow school seriously.
With stacks of S-1 documents in hand, Rebekah arrives at an empty WeWork headquarters where Adam's sent everyone home so the two of them can focus. She holes up in her office reading S-1s from the last decade. 
Eventually, the tension between the two is gone after they make up. Rebekah forgives Adam for saying he built WeWork on his own. She calls herself the "soul" of the company and together they write nine words. Following inspiration from a longtime employee, they decide to put images in their S-1. Rebekah stays up writing the document with Adam fast asleep beside her. 
Rebekah, clad in a pantsuit, presents WeWork's S-1 during a meeting with Bruce and Cameron Lautner (O-T Fagbenle). Cameron dismisses it, saying they've made it a children's book. On the other hand, Bruce thinks it might be time for a change. 
WeWork employees splurge in anticipation of the IPO while the finance community critiques the S-1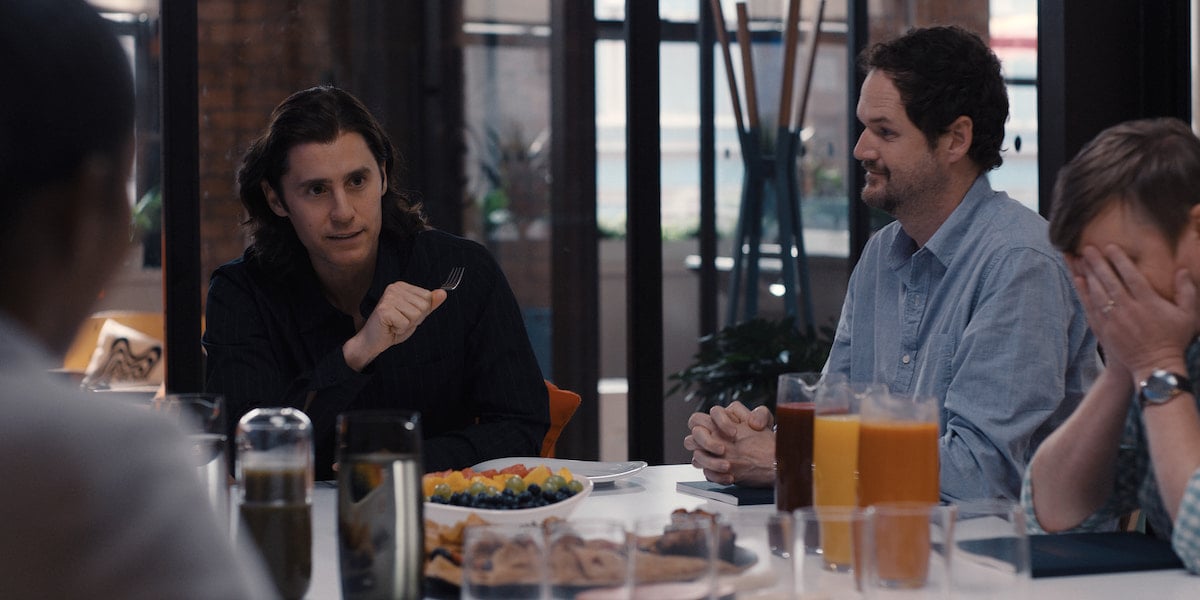 There's a flurry of excitement at the WeWork offices when Adam announces the IPO. Employees with shares in the company stand to make hefty profits when it goes public. They stand around their desks, discussing what they'll do with the money they stand to make. 
One buys a $23,000 handbag online. Another splurges on a helicopter ride with his friends, thinking he's about to become a millionaire. Miguel McKelvey (Kyle Marvin), Adam's original co-founder, considers replacing a Roy Lichtenstein poster with the real thing in his office.
Meanwhile, WeWork's S-1 is released, and the reaction isn't good. Emails go around investment firms with employees laughing at the company's unconventional take on the document. Not only that, but a popular financial blogger gives it a searing review. 
A new episode of WeCrashed starts streaming every Friday on Apple TV+.