'WeCrashed' Season 1 Episode 8 Recap: 'The One With All the Money'
'WeCrashed' recap: In 'WeCrashed' Season 1 Episode 8: 'The One With All the Money,' things don't turn out as planned for Adam Neumann (Jared Leto).
The final installment of Apple TV+'s original series, WeCrashed, is here. And that means a WeCrashed recap. In WeCrashed Season 1 Episode 8: "The One With All the Money," Adam Neumann (Jared Leto) fights to maintain control of WeWork. Later, he and Rebekah Neumann (Anne Hathaway) envision a future without the company. 
[Spoiler alert: This article contains spoilers from WeCrashed Season 1 Episode 8: "The One With All the Money"]
'WeCrashed' Season 1 Episode 8 recap: An article puts WeWork's IPO in jeopardy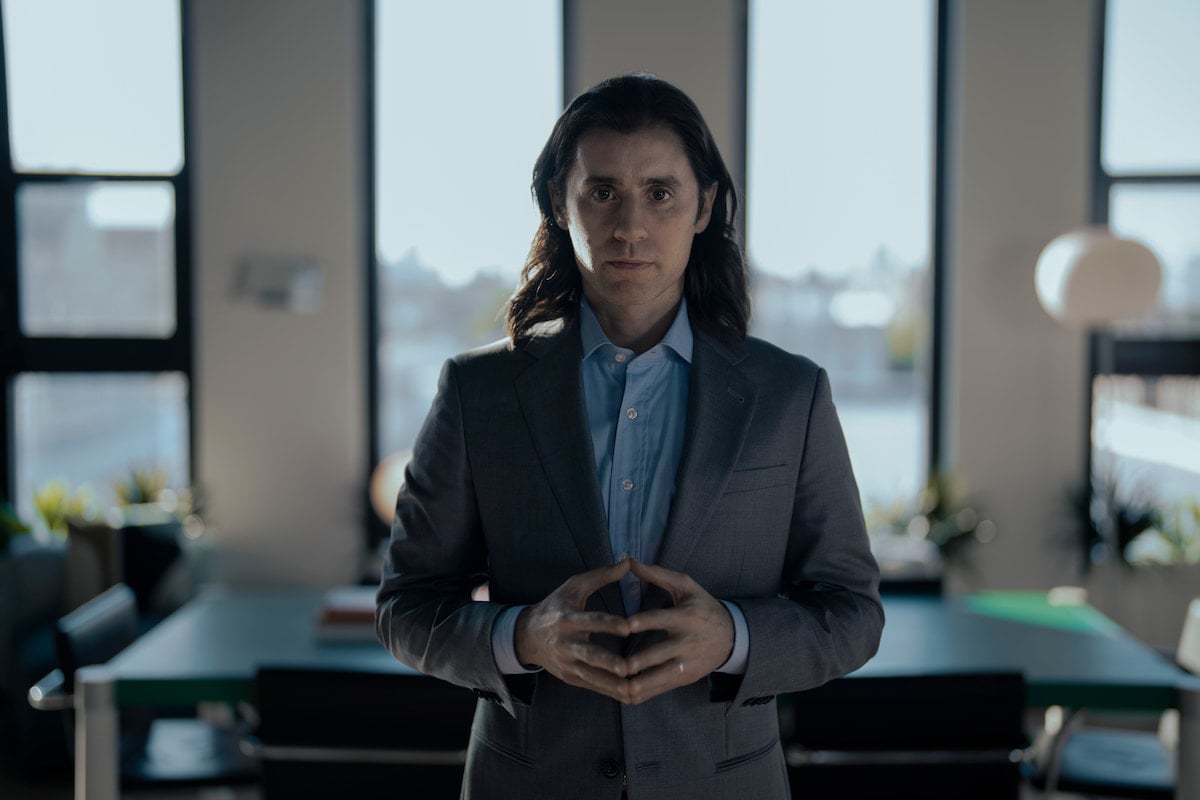 In WeCrashed Season 1 Episode 8: "The One With All the Money," it's a few weeks before WeWork is set to go public. The episode, which began streaming on April 22, 2022, according to Apple TV, has Adam reassuring investors. 
Why? Because of the negative response to the financial document he and Rebekah crafted. Meanwhile, the public conversation about WeWork — and Adam — has shifted. No longer is WeWork being heralded as a unicorn. 
The Wall Street Journal runs the article Adam's team tried desperately to shut down. The headline reads: Adam Neumann Built WeWork and He May Destroy It. 
As a result, investors and board members lose confidence in Adam. They don't want him as CEO. The board votes him out, as seen in the opening scenes of the March 18 premiere episode. 
But there's a catch. Adam controls 65% of the vote on any corporate matter. He and Rebekah consider firing every person on the board and filling the seats with friends. 
Adam hires a crisis manager as he fights to maintain control of WeWork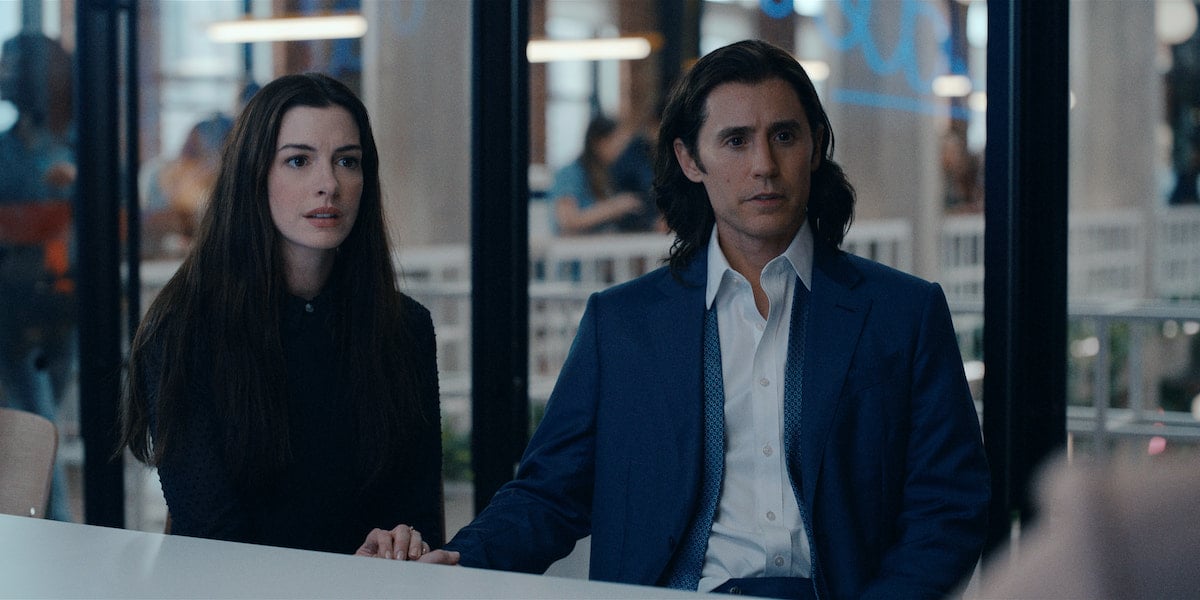 "You're at war," a crisis manager tells Adam. Their advice? Say nothing and trust no one. Adam and Rebekah set up a war room in their home. However, Adam's not happy with the crisis manager's tactics. He gets frustrated when everyone says no comment. He wants them to say something. 
Then he takes matters into his own hands. Adam goes to Bruce Dunlevie's (Anthony Edwards) office, where he finds WeWork employees. Adam offers up a change in terms. Bruce doesn't go for it. "You're toxic. You killed the company," the SoftBank executive tells Adam. Bruce even threatens to break Adam's arm if he doesn't resign. 
By the time he gets back home, what happened at Bruce's office is already online. To make matters worse, a photo of Adam walking barefoot through New York City goes viral. 
Finally, after a failed attempt to get funding from Masayoshi Son (Kim Eui-Sung), Adam does "the right thing" and votes to remove himself as CEO. 
Masa says he won't give Adam the money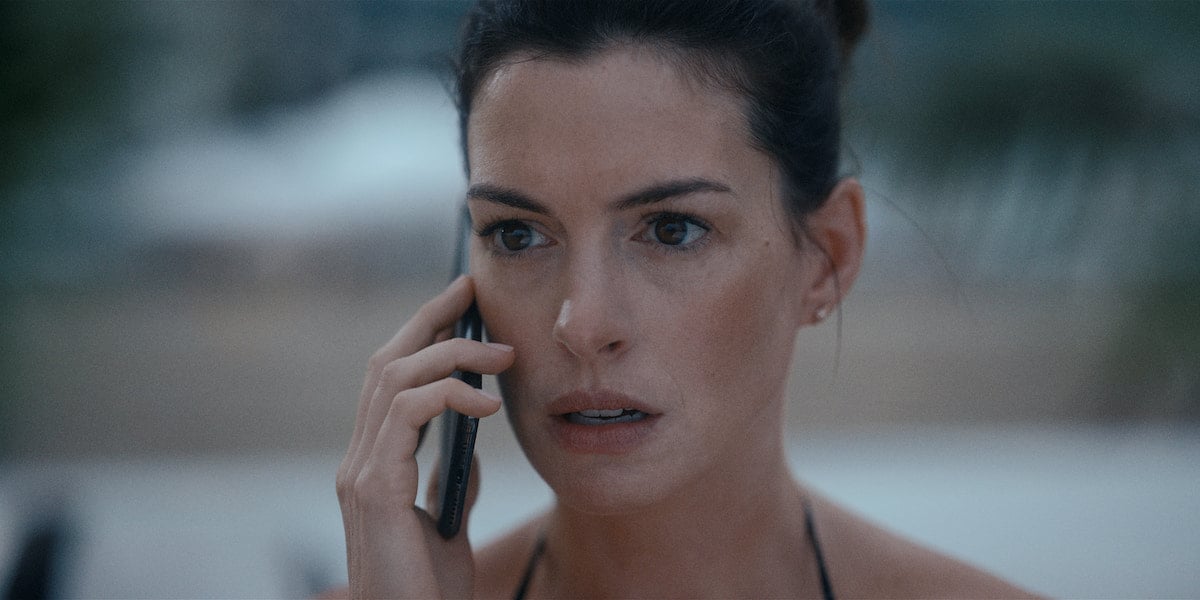 Adam's story is far from over. While Cameron Lautner (O-T Fagbenle) takes over as CEO, the WeWork co-founder engages in a high-stakes standoff with Masa. Initially, Masa offers Adam $500 million for his shares of the company. He refuses, telling Rebekah he'll make another offer. 
Finally, after lots of back and forth, Adam and Masa come to an agreement. Rebekah and Adam leave New York City for Israel. At the Dead Sea, Adam surprises Rebekah by purchasing the rights to the WeGrow school curriculum. 
Moments later, Masa calls. Rebekah picks up and he asks the same question he posed to Adam. "Who wins in a fight, the smart one or the crazy one?" Rebekah chooses the former before Masa reveals it's a trick question. The correct answer is the one with all the money. 
Masa tells Rebekah he won't give Adam "one penny" from the buyout package. From here on out, they will only speak through lawyers. 
Every episode of WeCrashed is available to stream on Apple TV+.