'Wedding Crashers 2' Confirmed By Vince Vaughn — Why It Will Be A First for the 'Swingers' Star
During his three-decade-long career, Vince Vaughn has starred in a wide range of films – everything from political thrillers to horror. He's taken on more serious roles in recent years, but Vaughn is still very well-known for his comedy work from early in his career. The one thing the Swingers star has avoided is sequels, but he recently revealed that could change.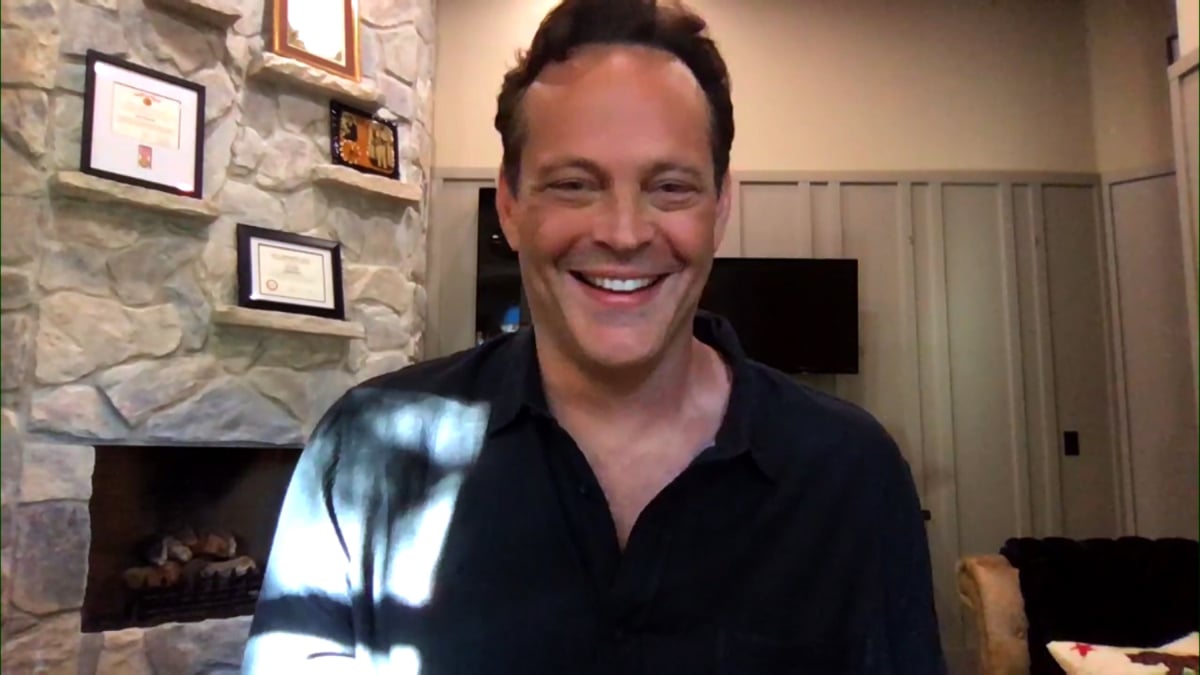 Vince Vaughn burst onto the scene in the mid-90s with one of the creators of the MCU
After landing a handful of small roles in both TV and movies in the early 1990s, Vaughn burst onto the scene alongside Jon Favreau in 1996's Swingers. Favreau's script about a group of unemployed actors helped launch Vaughn's career, as well as his own.
But when Todd Philips wanted to cast Vaughn in 2003's Old School with Will Ferrell, the studio wasn't sure that he was right for the part. Vaughn recently told GQ magazine that Philips had to convince execs at DreamWorks Pictures that he could do comedy.
"Todd's a terrific writer and great with comedy. The part that was really interesting was the studio didn't know if I could do comedy," Vaughn revealed. "Cause' at that point having done Swingers and Lost World I just sort of instinctually gravitated to more kind of character-based stuff. I had been doing much more smaller indies. But I hadn't done a lot of mainstream comedy."
The 'Psycho' star found it 'interesting' that the studio didn't know he could do comedy
Vaughn explained that Philips had to show the studio execs an interview he did on a talk show to prove that Vaughn was comfortable doing comedy. The 50-year-old admits that he found this "interesting" at the time because he "had come from comedy."
Swingers was an indy comedy hit, but it makes sense that studio execs weren't aware of his comedy chops. After that film's limited release, Vaughn starred in horror movies like The Cell and the Psycho remake. He also did character-driven pieces like Return to Paradise and Clay Pigeons.
RELATED: Vince Vaughn Net Worth and How He Became Famous
But Philips knew Vaughn was "so money" when it came to comedy, and he won the fight to keep the actor in Old School. Vaughn was such a legend in that film that he went on to star in Dodgeball, Starsky & Hutch, Anchorman: The Legend of Ron Burgundy, and Wedding Crashers.
He also made a brief appearance in Anchorman 2, but Vaughn never starred in a sequel. However, he says that could change very soon if the right script comes along.
Vince Vaughn confirms that a 'Wedding Crashers' sequel is in the works
According to Screen Rant, Vaughn recently confirmed that talks for a Wedding Crashers sequel are currently in the early stages. Also involved in those conversations are his co-star Owen Wilson and director David Dobkin.
Wedding Crashers was a surprise hit and the highest-grossing comedy of 2005. It earned a whopping $283 million at the box office. Vaughn and Wilson received critical praise for their performances, and the film launched a wave of R-rated comedies in the late 2000s. Their co-star Bradley Cooper went on to star in the Hangover trilogy just four years later.
Rumors of a Wedding Crashers sequel have been swirling for a few years. But this is the first time that anyone associated with the film has publicly confirmed that a sequel is in the works.
"Owen and I and the director of Crashers have been talking for the first time seriously [about] a sequel to that movie, so there has been an idea that is pretty good," Vaughn revealed. "So we are talking about that in the early stages. They were fun movies to make. It's always fun to make people laugh and go to work with people that are funny."
Vaughn's new film Freaky is now playing in theaters.