Why the 'Wednesday' Dance Scene Keeps Jenna Ortega Awake at Night
Jenna Ortega's Wednesday Addams has become a viral sensation, particularly because of her dance scene in episode 4 of Wednesday on Netflix. Thousands of fans, including Lady Gaga, have imitated the dance on TikTok. Despite the scene's success, Ortega herself still isn't too proud of how she executed it. In a recent interview, the actor said her regrets about the dance keep her up at night. Here's why.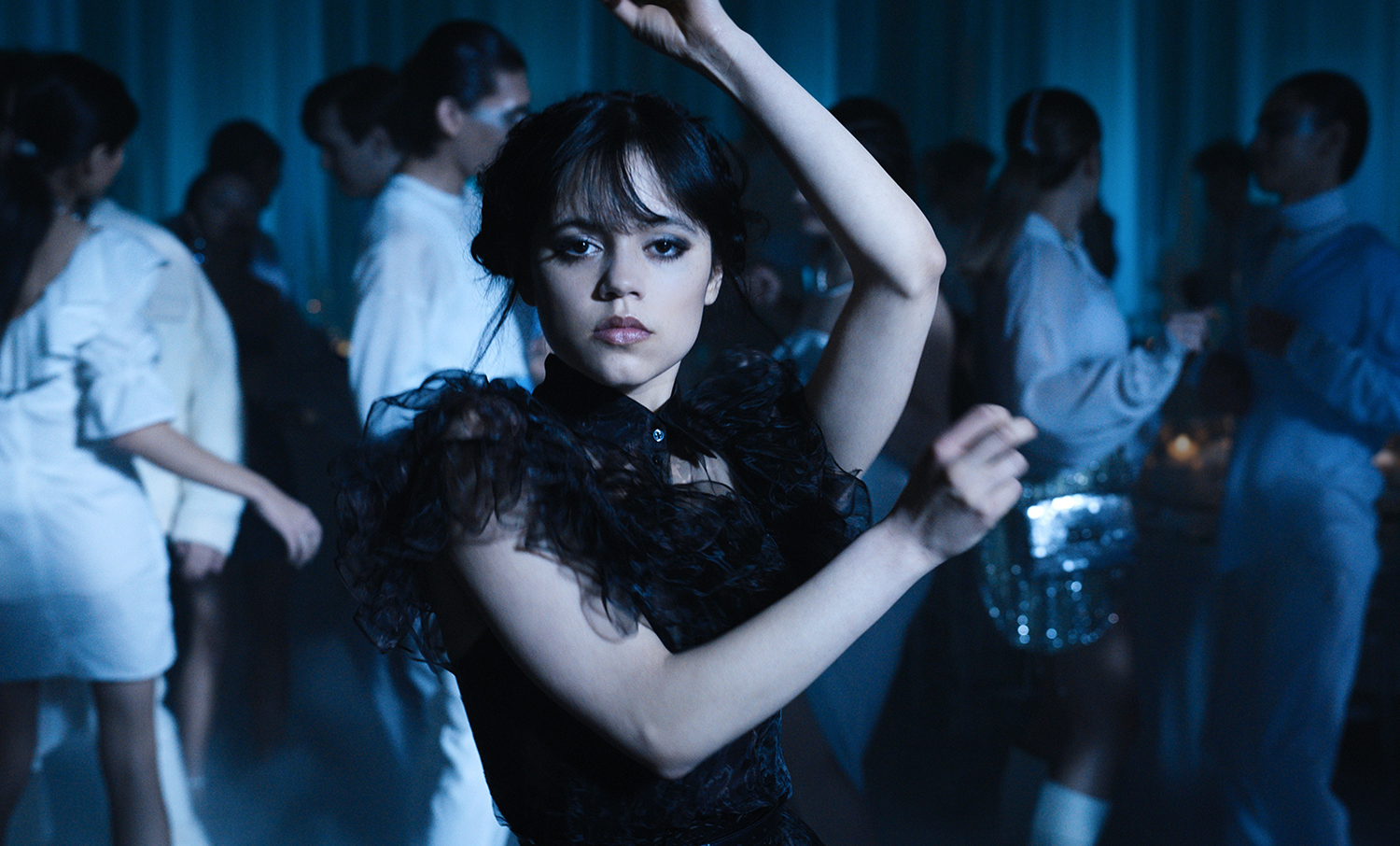 How Jenna Ortega created the iconic Wednesday Addams dance
In Wednesday, Ortega's Wednesday Addams attends Nevermore Academy's Rave'N Dance and mesmerizes her classmates with a unique dance to "Goo Goo Muck" by The Cramps. Her moves are a blend of Latin and goth rock influences, improvisation, and tributes to the original Wednesday played by Lisa Loring. Ortega choreographed it all by herself.
During an appearance on The Tonight Show Starring Jimmy Fallon, Ortega revealed that she put the dance together in just two days. She had been caught up with fencing and cello lessons in the week before filming the dance scene and completely forgot to choreograph it. So, Ortega forfeited sleep to watch hours of footage of '80s goth clubs, Siouxsie and the Banshees, Denis Lavant, Lene Lovich, Nina Hagen, and Bob Fosse.
When it came time to film, Ortega said, "Let's see what happens." As if the results aren't impressive enough, she did the whole scene while sick with COVID. Looking back, however, Ortega would have done things differently.
Jenna Ortega says she has regrets about the 'Wednesday' dance
Ortega responded to her dance becoming a viral sensation in an interview with Entertainment Tonight. She revealed that she "still can't believe" how successful it became because she doesn't think it was her finest work.
"That was one of the scenes I stay awake thinking about because I thought there was so much that I could have done and should have done," she said. "So the fact that anyone is showing appreciation and trying it themselves, it's not fathomable to me."
Many TikTok users have shared the clip from Wednesday and recreated the dance themselves. Some have kept the original "Goo Goo Muck" soundtrack, while others used a version of Lady Gaga's "Bloody Mary." Ortega knows how popular the dance has become, but she refuses to watch the videos.
"I can't be on TikTok, I can't do any of that stuff," she added. "I think good or bad, it's probably not a healthy place to be."
The dance was almost going to be a flash mob moment
During her Tonight Show appearance, Ortega also revealed one of the alternative ideas for the Wednesday dance: a flash mob.
"Initially they wanted a flash mob, but I thought, no, there's no way Wednesday would be cool with dancing and encouraging a bunch of people," Ortega shared. "So Tim and I — the director, Tim Burton and I — talked about it a little bit, and he said, 'Yeah, let's not do a circle. Let's have it be her own thing.'"
Perhaps Jenna Ortega will have another crack at her Wednesday Addams dance in Wednesday Season 2, which has officially been renewed. Stay tuned to Showbiz Cheat Sheet for updates on its release. In the meantime, season 1 is now streaming on Netflix.