'Weeds' Actor Mary-Louise Parker's Only Real-Life Pot-Related Experience Was 'Disappointing'
Jenji Kohan's comedy-drama Weeds was incredibly popular when it aired and, with plans for a sequel series on the way, it is still being watched and rewatched today.
The writing and production gave the show a huge fanbase and critical success, but, of course, the actors were also important in creating a believable and hilarious show. Lead actress Mary-Louise Parker's performance on the show as protagonist Nancy Botwin delighted viewers and critics, as Parker earned two separate awards in the first two seasons of the show. One might expect, then, that Parker would have some experience with marijuana – after all, it's the subject of the show. But in fact, she only tried it once – and didn't really like it. When did Parker first try weed? And what made her experience getting high so blah?
Naturally, the show 'Weeds' is about weed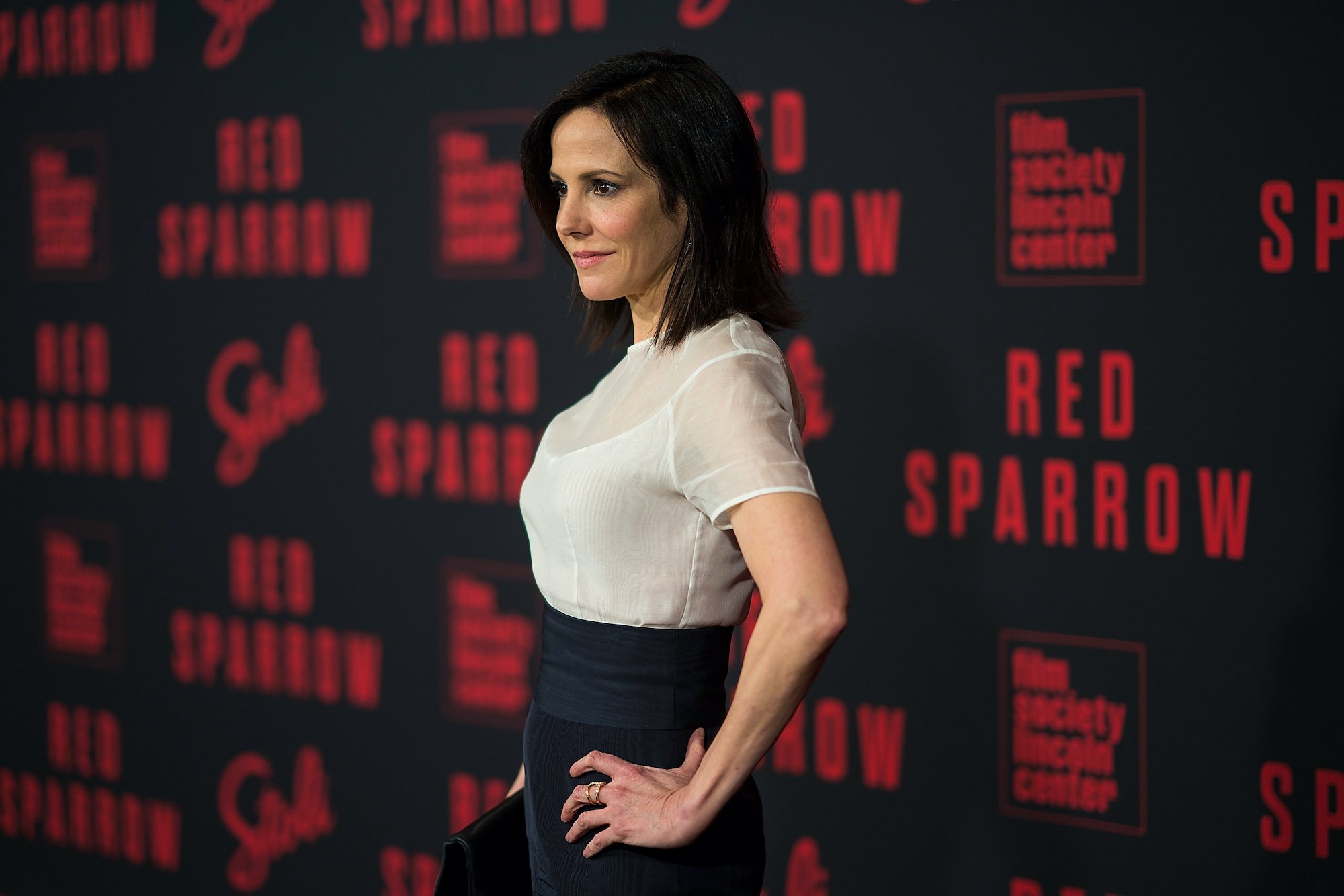 The show Weeds has a pretty simple premise that expands into its darkly funny and convoluted plot. Protagonist Nancy Botwin, an upper-middle class mother, suddenly becomes a widow. However, her suburban life was mostly paid for by her husband's large salary. To keep her life from spiraling out of control, Nancy starts selling weed. Her initial few clients and providers expand into a network of dealers, customers, and police, and Nancy finds herself dealing with some serious moral questions due to her connections with large organized crime.
The show was very well received. It was Showtime's highest rated show for years, it earned scores of awards and nominations, and it was highly influential – elements of Weeds can easily be seen in shows like Breaking Bad and High Maintenance. The mix of serious issues with dark comedy and absurdity with realism truly charmed audiences.
Mary-Louise Parker found marijuana "disappointing"
One might expect that the lead actress on a show about weed would try the substance to learn more about her role. However, Parker's experiences with weed have been quite limited – and not that great. According to Mental Floss, Parker once posted on a Reddit Ask Me Anything that she had only done weed once: a pot lollipop that "did absolutely nothing" and "was very disappointing." However, she's not opposed to smoking if she gets the chance – the problem is, "it just never seemed liked the right time." On top of this, even though weed is not known for being particularly addicting as opposed to harder drugs, Parker "has an addictive personality" – so she might feel the need to be cautious with any drug.
Other actors have had better experiences with weed
Though Parker isn't that into weed, other prominent actors have been known to partake. Jennifer Aniston, known best for her role as Rachel on Friends, has talked about enjoying marijuana in moderation. Other actors are pretty strongly associated with the "stoner" archetype: Seth Rogen's comedies frequently invoke pot, and he's even offered to get high with fans! Megan Fox has also talked about marijuana, and has also been a vocal advocate for the legalization of weed for recreational use as early as 2009.
You might expect that these younger actors would be into marijuana. However, not every actor who likes the substance is who you'd expect. Morgan Freeman, known for his soothing voice and industry chops, enjoys weed. He likes it both as a recreational substance, but also for its medical properties: Freeman has chronic pain from fibromyalgia, a condition that can be difficult to treat. Marijuana helps Freeman, and many others, manage the pain and symptoms that come with this complicated condition.
RELATED: Mary-Louise Parker's Net Worth and How Much She Made per Episode on 'Weeds'