'Weeds': Elizabeth Perkins Wanted Her Character Killed Off: 'Celia Should Die'
Learn more about by Elizabeth Perkins wanted her character on 'Weeds' to be killed off.
Some TV shows are particularly brutal when it comes to killing off main characters. For the actors who play these characters, this tendency can leave them in a weird position. Some are particularly devastated by the deaths of their characters and are able to channel genuine emotion into their untimely fictional ends. For Elizabeth Perkins, however, the death of her Weeds character Celia would have been a welcome surprise, but it's one that didn't come. 
'Weeds' represented a new kind of comedy-drama
Nearly two decades ago, Jenji Kohan — who has since become wildly successful for creating Orange Is the New Black — pitched a rather outlandish idea for a dark comedy called Weeds. The show was passed over by HBO, but Showtime took a chance, and the series became a huge hit.
In fact, the strange mix of comedy and drama helped pave the way for other shows with similar complexities in its wake. Weeds was truly groundbreaking television, and its ensemble cast with intertwining plots was a big part of that success. 
The series revolved around recently widowed Nancy Botwin (Mary-Louise Parker). The suburban housewife turns to selling marijuana to make ends meet. What starts out as an exploration of suburban stereotypes quickly turns into a surreal exploration of America's criminal underbelly, and virtually no character is safe from the orbit. 
Elizabeth Perkins played Celia Hodes on 'Weeds'
Celia Hodes is a staple for the first five seasons of Weeds. Another typical suburban housewife in the early days of the show, Celia and Nancy clearly have a rivalry. Their relationship is best described as that of "frenemies." As Celia's unhappy marriage unravels, she becomes deeper and deeper entwined in Nancy's drug-fueled plot. Throughout the show, Celia's story becomes more and more absurd. From affairs to rehab to getting framed for theft to being kidnapped by her own family, Celia's story is crucial to the chaos that defines Weeds as a show. 
Then, Celia just vanishes. She's not seen (and barely even mentioned) in the later seasons of the show. Plenty of fans have speculated about her whereabouts, and a bonus feature on the Season 8 DVD revealed that she became the leader of a Mexican drug cartel, according to Fandom. 
Actor Elizabeth Perkins (who played Celia) is not satisfied by that answer, as Mental Floss reports. "I just felt like, no, Celia should die," Perkins said. Perkins was busy with other projects and unable to return for a planned cameo in the final episode, so her whereabouts were left undisclosed, and fans got to fill in their own blanks. Celia's integral part of the show earned her a better ending, according to Perkins: "Celia deserved a better send-off. I always thought at least just to blow her head off or something, blow her up in a car or something."
Elizabeth Perkins went on to other projects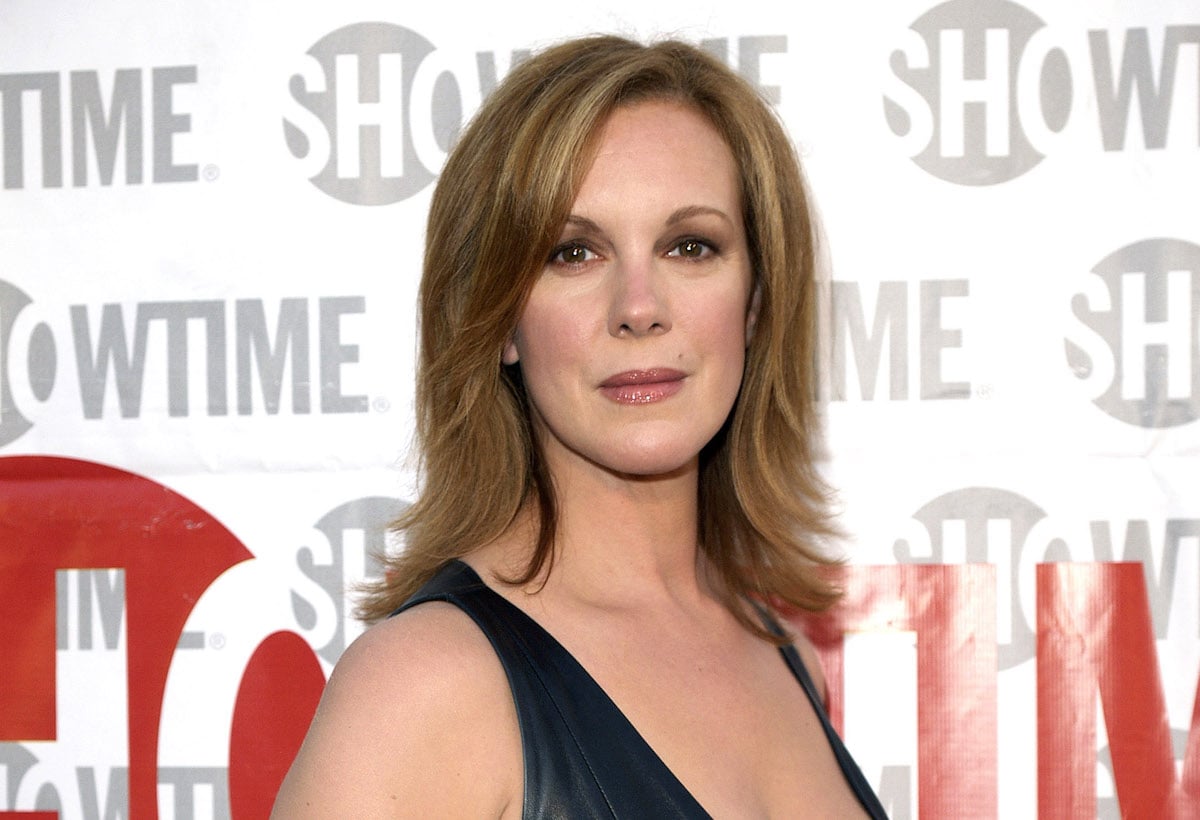 Following her time on Weeds, Elizabeth Perkins stayed busy with other television projects. Her filmography shows her recurring role on the short-lived comedy How to Live with Your Parents (For the Rest of Your Life) in 2013. She had an important part in the well-received Sharp Objects mini series in 2018. 
More recent projects have included a recurring guest part in This is Us and a substantial role in The Moodys. 
While Weeds continues to be one of Perkins' biggest and most recognizable roles, she certainly has gone on to steady and impressive work in the years since her premature and mysterious departure. Perhaps giving Celia a more violent (and definite) end would have been a better way to cap things off.