'Weeds': Mary-Louise Parker and Jenji Kohan Barely Spoke to Each Other During the Series
Sixteen years ago, Showtime was a relatively new network and didn't have any major shows in its timeline. The ones available to the networks didn't speak to the audiences of the time and mostly kept Showtime alive. However, the executives decided to gamble with their future when picking up Jenji Kohan's concept for a dark comedy-drama titled Weeds.
The show did exceptionally well and essentially stamped Showtime as a significant network. However, the show had some behind-the-scenes secrets, including the show's creator Kohan and its lead actor, Mary-Louise Parker, not getting along. Find out why.
'Weeds' ran for 8 seasons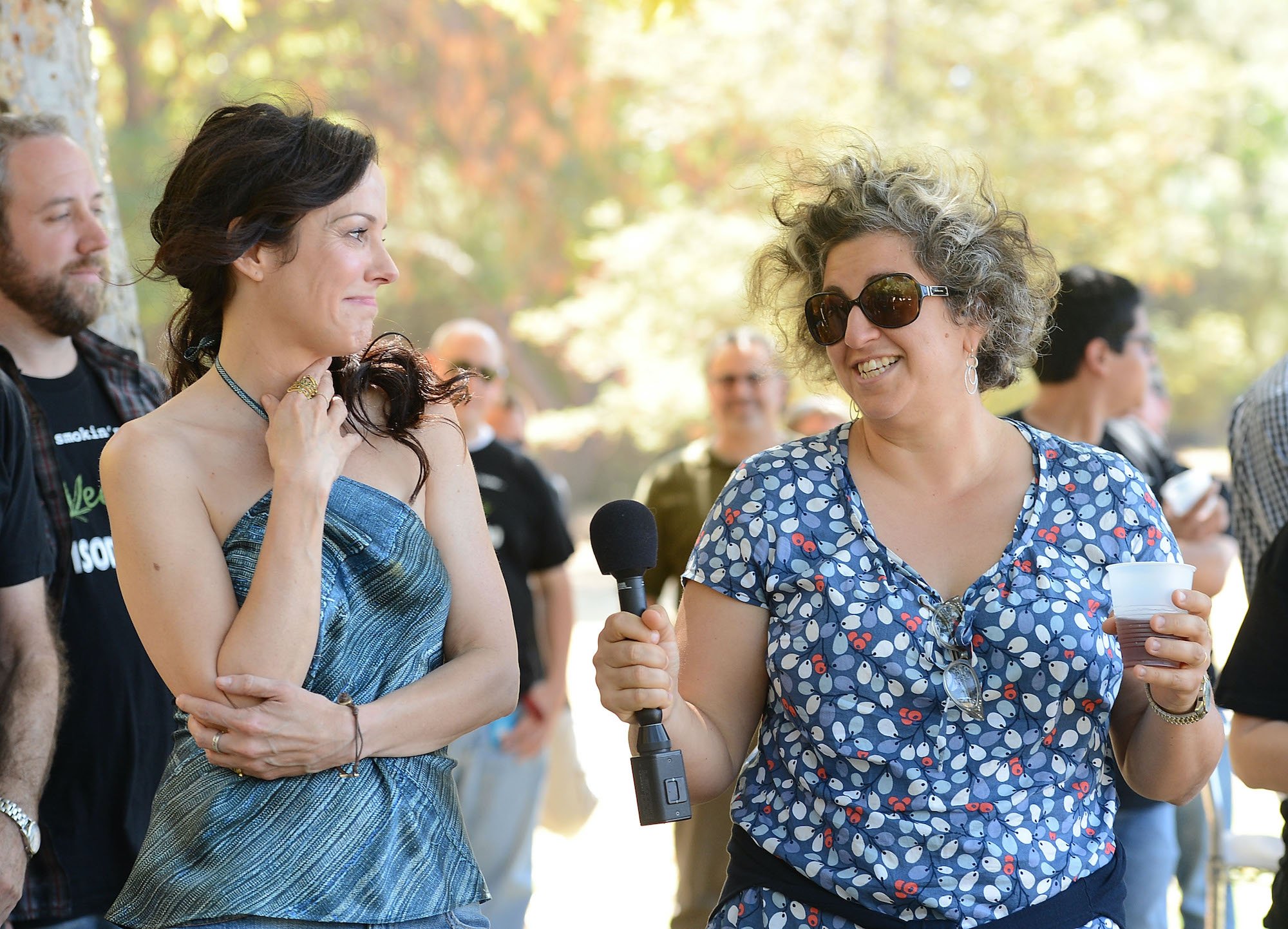 Weeds is a dark comedy show that centered around Nancy Botwin. Nancy is a single mother in suburbia who took to selling weed to provide for her sons while keeping up with her upper-middle-class life after her husband's sudden death. The show follows Nancy as she gets deeply involved with illegal activities, develops a loyal client base, and creates her cannabis strain which she coined MILF.
Weeds also follows other town residents, including her neighbor Celia, brother in law and acquaintances, including her suppliers. Throughout the show, viewers see Nancy and Doug smoking a lot of pot. However, Parker and Kevin Nealon (Doug Wilson), don't smoke in real life.
Nealon admitted that he gets offered weed a lot ever since his days on the show. On the other hand, Parker said that she isn't opposed to smoking weed but has never tried it because "it just never seemed like the right time." She also mentioned that she has an addictive personality evident from her iced coffee mannerisms on the show, which spewed into her real life.
Showtime wasn't Kohan's first network choice
Right off the gate, Weeds was a remarkable show that took viewers to dark places while also delivering its fair share of humor. When Kohan was shopping for a home for the hit show, she initially approached HBO. She pitched the network a show about a "suburban widowed pot-dealing mom."
The idea didn't sit right with HBO, who immediately passed on it. The next stop for Kohan was Showtime. She took her pitch to Showtime's exec Robert Greenblatt who loved the angle. Kohan noted that Showtime "was looking to make noise" at the time, and what better way to ruffle up feathers than to air a show about a woman who sold her neighbors marijuana to care for her children?
Weeds' success on the network as a female-led show gave birth to more women-centric shows, including The Big C and Nurse Jackie. Greenblatt admitted that they didn't have a strategy for the shows at that time other than doing "a series of shows about flawed women."
Kohan and Parker didn't get along
Weeds was a success, having run for eight glorious seasons. However, the lead star Parker and the show's creator Kohan never saw eye to eye throughout Weeds' entirety. According to Mental Floss, Kohan employed a 'talent whisperer' to talk to Parker.
The site reports that the two hardly spoke, and at one point, Parker threw the script at Kohan, yelling, "my mother can't watch this!" to which Kohan replied "I don't write it for your mother." However, the two managed to put their differences aside and give viewers a to-die-for show.
Weeds wrapped up in 2012, and a year later, Kohan moved to work on Orange Is The New Black. She has since been involved in GLOW, Teenage Bounty Hunters, and American Princess, all in an executive producer capacity. Parker has appeared in R.I.P.D, Billions, and The Blacklist. She is also set to reprise her role as Nancy on the Weeds remake Weeds 4.20.
RELATED: 'Breaking Bad' Never Would Have Happened if Vince Gilligan Knew 'Weeds' Already Existed