Weird Al Yankovic Added 'Weird' to His Name While Studying Architecture at CalPoly
For more than 40 years, Weird Al Yankovic has been making parodies of hit songs, including those by celebrities such as Madonna, Michael Jackson, Kurt Cobain, and the Foo Fighters. Some artists have loved Weird Al's parodies, while others have cringed at his odd food-related lyrics. 
But regardless of what the original songwriters think, fans can't get enough of Weird Al and his whimsical music. After four decades, the "Like a Surgeon" singer is still touring, and a biopic about his life starring Daniel Radcliffe will premiere on Roku this fall.
The "Smells Like Nirvana" performer reveals he got his stage name at California Polytechnic State University while pursuing a degree in architecture.
Weird Al Yankovic is the best-selling comedy recording artist of all time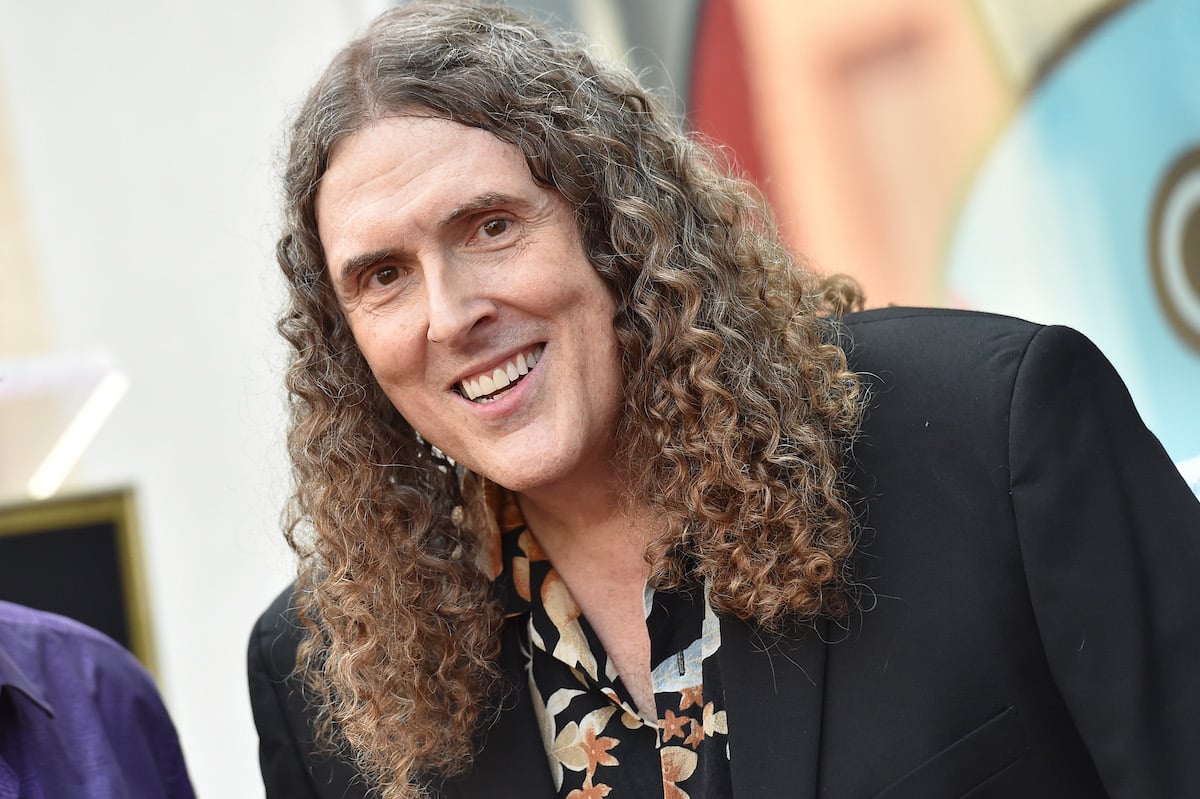 Weird Al released his first parody in 1976, but it wasn't until 1979 that he caught the attention of Capitol Records. While still in college, Yankovic signed a six-month deal after a rep heard his song "My Bologna," a parody of the Knack's "My Sharona."
"The song got a hugely positive response on Dr. Demento's show, and 'My Bologna' was the song that turned Yankovic's hobby into a career thanks to a backstage meeting with The Knack after a campus concert," Mental Floss reports.
From there, Yankovic achieved unprecedented mainstream success. The now-62-year-old comedian has performed over a thousand live shows and recorded over 150 parody and original songs. The "Eat It" singer has earned 16 Grammy nominations and won five.
The wacky accordion player has become a pop culture icon, selling more than 12 million albums and garnering fame as the best-selling comedy recording artist.
What is Weird Al Yankovic's real name?
Born Alfred Matthew Yankovic in 1959 in Downey, California, the comedian has made a career out of changing the lyrics and names of songs for his parody compilations. Ironically, Yankovic wasn't the one who created his stage name, but someone in his college dorm who thought he was weird.
"I'm pretty sure that nickname was given to me by someone in the dorms during my freshman year in college," the "Amish Paradise" singer revealed in an interview with Forbes. "But I took it on professionally when I started doing a shift on the campus radio station the following year."
Yankovic began using "Weird Al" as his DJ name on the college radio station, KCPR. The Weird Al Show was born in the midnight hours and gave the young comedian a chance to test his material.
"The nickname was his tribute to the comedy radio broadcaster Dr. Demento (Barry Hansen), who gave Yankovic's earliest compositions some airplay," Mental Floss explains.
The comedy legend is still going strong
The wacky performer recently sold out Carnegie Hall in New York City for a performance of his "The Unfortunate Return of the Ridiculously Self-Indulgent Ill-Advised Vanity Tour."
The New York Times calls Weird Al Yankovic a "full-on rock star, a legitimate performance monster … He was not just a parasite of cultural power but — somehow improbably — a source of it himself."
According to Us Weekly, Radcliffe is thrilled to portray the comedian in the soon-to-be-released Roku film. "It was one of the most fun things I have ever done in my life," the Harry Potter star said. Weird Al is "the nicest human, and he was on set every day, so it was just a real pleasure."
RELATED:  'Weird: The Al Yankovic Story' Fans React to an 'Absolutely Shredded' Daniel Radcliffe