Weird Al Yankovic Thinks Michael Jackson Did Him a 'Huge Favor' By Refusing Parody of 'Black and White'
Although he had enough talent to compete for the limelight, Weird Al Yankovic charted his own path anyway. Fans love the weird and often hilarious parodies he's created over the years. You probably have a few favorite Yankovic lines you could sing right now.
There's renewed buzz on the heels of Weird: The Al Yankovic Story, with Daniel Radcliffe playing Yankovic and telling the story of his rise to success. Looking back at some of his biggest hits, including a few Michael Jackson remakes, you might wonder how celebrities felt about him poking fun.
With Michael Jackson in particular, Yankovic had tons of success with a few songs. The comedian asked Jackson's permission to do a parody of another song, "Black and White," but Jackson said no. Later on, Yankovic says he did him a huge favor.
Weird Al Yankovic's practically a legend
He's a true gem in the music industry. No one does what he does as successfully as he does. Weird Al Yankovic has the hardware to prove it, too. His roster of awards for his parodies, hilarious videos, and one-of-a-kind accordion, is impressive. Peeking through his IMDb profile, you'll find a slew of beloved songs like "Amish Paradise" and see why he's the biggest-selling comedy recording artist and talent of all time.
Yankovic has three Grammys for Best Comedy Album. Those hits include Mandatory Fun, Poodle Hat, and a Michael Jackson parody called Eat It. He's also won a Grammy for the Best Boxed or Special Limited-Edition Package for The Complete Works of 'Weird Al' Yankovic in 2019. The Weird Al official website also lists a Goodreads Choice Award for Best Pictures Books for When I Grow Up. Yankovic's Grammy for the Best Concept Music Video in 1989 was another Jackson parody called "I'm Fat."
It was about 2014 when a surge of daily music videos was released. Yankovic scored his first official No. 1 album with Mandatory Fun. This album had spoofy titles for Iggy Azalea and Pharrell Williams songs. And he's pretty much been a living legend ever since.
Weird Al Yankovic's Michael Jackson parody that fans loved
Mental Floss put together a list of little-known "Weird Al" facts. Some fans may not realize that while he's not required to, Yankovic checks with celebrities first to ask permission to create new renditions of their songs. While a few have turned him down over the years, Jackson actually loved his music.
Jackson's representatives told Yankovic that he thought Eat It was funny. When Yankovic set out to create "Fat" to complement Jackson's "Bad," Jackson not only agreed but also gave him permission to use the set from his music video. That would later earn Yankovic the Grammy for Best Concept Music Video. But when Weird Al asked Jackson about doing a rendition of "Black and White," the super-supportive megastar turned him down.
Why it's probably best that Yankovic didn't get Jackson's blessing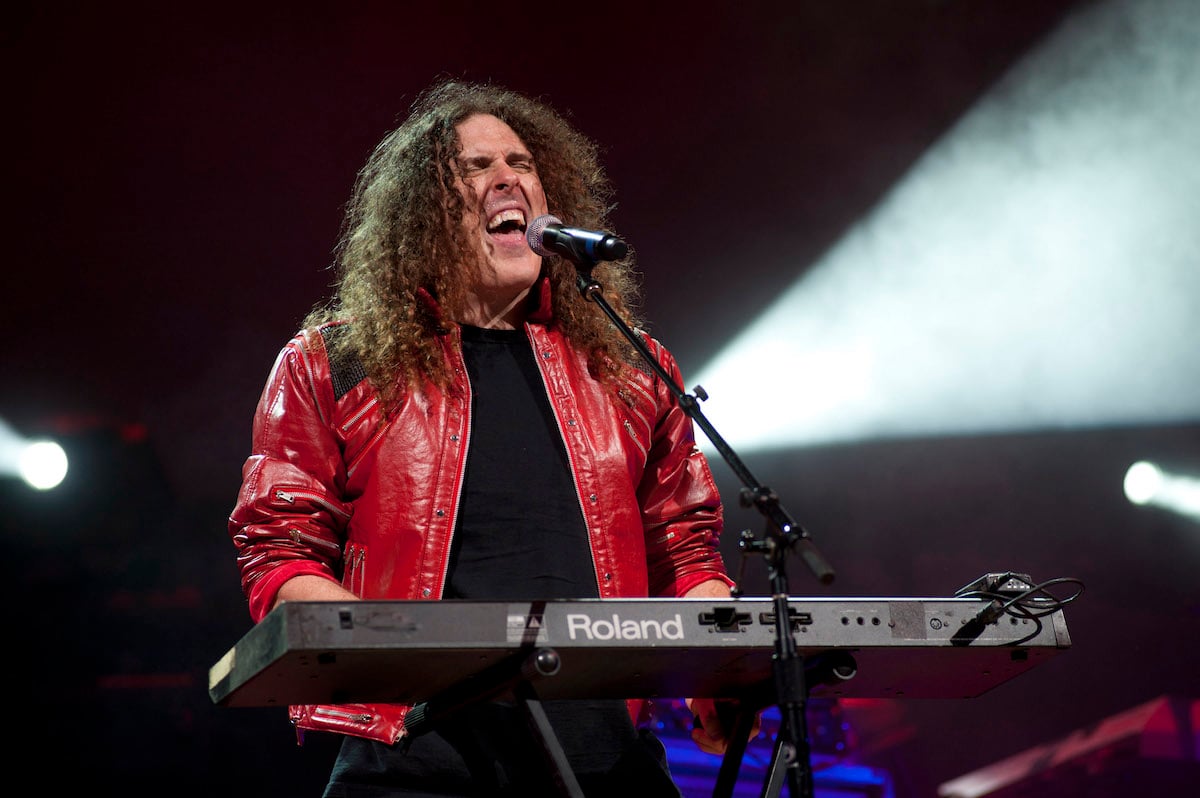 At the time, Yankovic was pretty bummed about Jackson's rejection. In hindsight, he's been grateful. It's probably a good thing such a title never came to fruition, given the controversial subject matter. His take on the popular Jackson song was going to be "Snack All Night," and Jackson just hadn't been "into it." As fate would have it, Nirvana had just come on stage at the time, giving Yankovic plenty of inspiration for new material.
You might hear "Snack All Night" if you attend one of Yankovic's shows. But it's a song that never made it to the studio. In the big scheme of things, it probably was a huge favor.