Weird Things Celebrities Buy That Regular People Never Would
We all love to splurge. When our budgets allow, who doesn't enjoy getting that fancy item that they've been keeping their eye on, or finally taking the plunge and taking that vacation that you've worked so hard all year for. However, when budget constraints don't confine you, you can pretty much indulge in whatever your heart desires.
Here are some very odd items that celebrities buy that regular people would never even think of.
A whole water park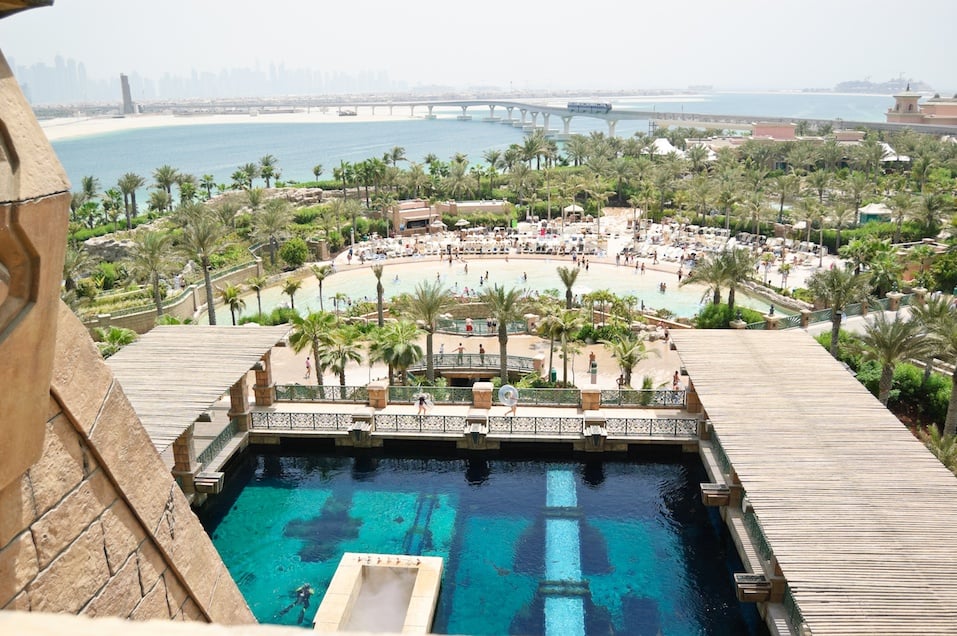 Who doesn't love a good splash? Apparently, Celine Dion does and in celebration of her $100 million, three-year deal with Caesar's Palace in 2010, she built a deluxe water park in the backyard of her mansion in Jupiter, Florida. We think the singer's son probably has the best play dates.
Next: A plant addiction
Flowers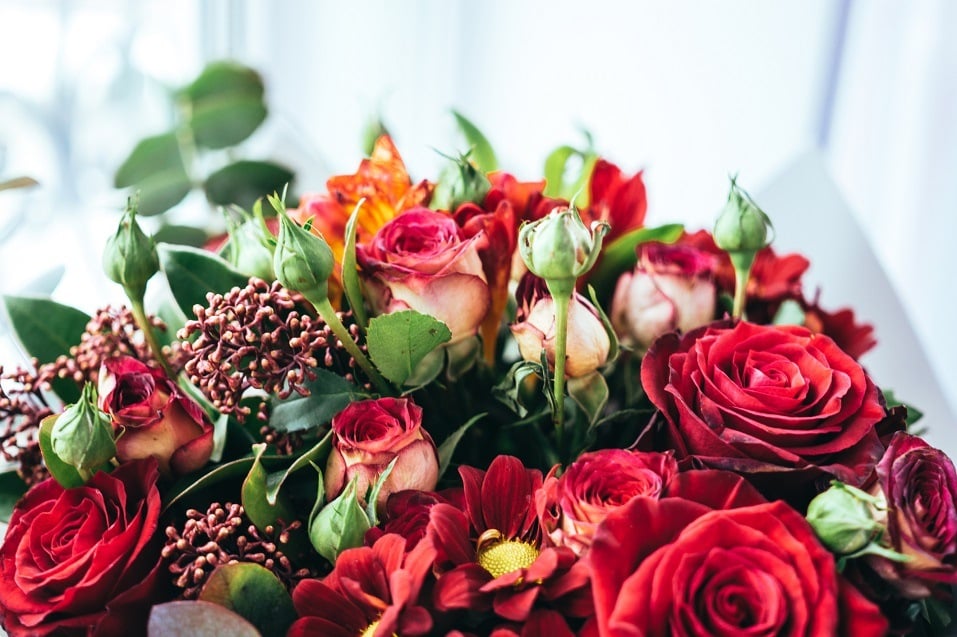 Who doesn't enjoy a gorgeous bouquet of flowers? Apparently, Sir Elton John loves more than just a little bouquet. In the late '90s, the acclaimed musician spent an astounding $415,753 at a florist in less than two years.
Though many folks were alarmed by the amount, John was unbothered. He said, "I like flowers. I don't have any people to leave my money to; I'm a single man, I like to spend money. It's my money to spend."
Where is the lie?
Next: Fancier than Air Force One

A gold-plated jet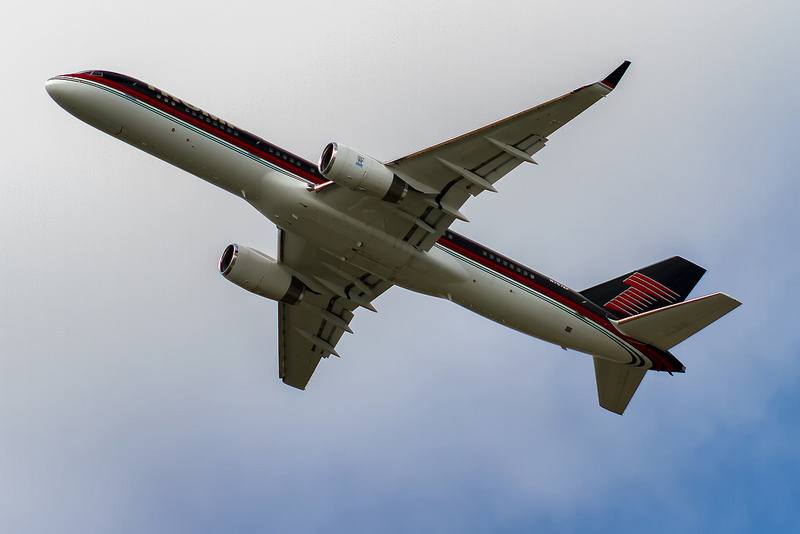 Apparently Air Force One is a major downgrade for President Donald Trump. Trump already has a $100 million Boeing 757. The jet has 24-carat gold-plated seat belts, buckles, and detailing.
The plane also includes a 57-inch TV and multiplex theater system, a master bedroom with gold silk-lined walls, and a shower and a sink plated in 24-carat gold.
Next: A luxury plane ticket for an object 
A first-class ticket for a hat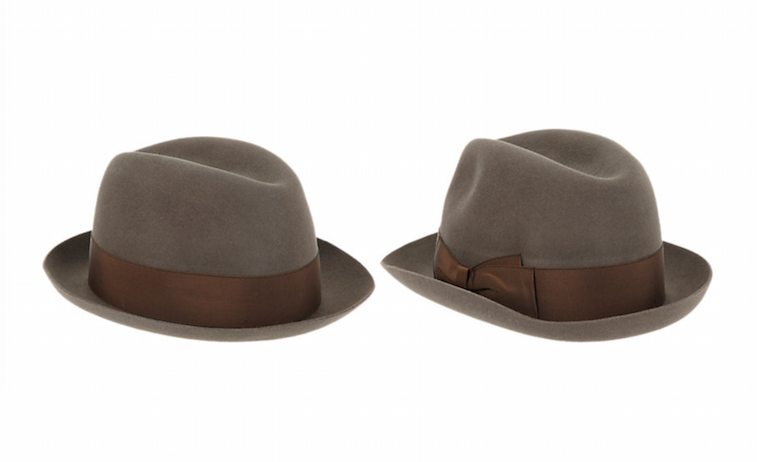 Most of us usually sit in economy class, but apparently if you're Bono, even your hat gets to fly first class. The U2 rocker was distraught when he forgot to pack his favorite Trilby hat for a performance in Italy.
According to The Sun, the rockstar spent $1,700 to fly his special fedora first class from London to Bologna.
Next: Actual wild animals 
White Bengali tigers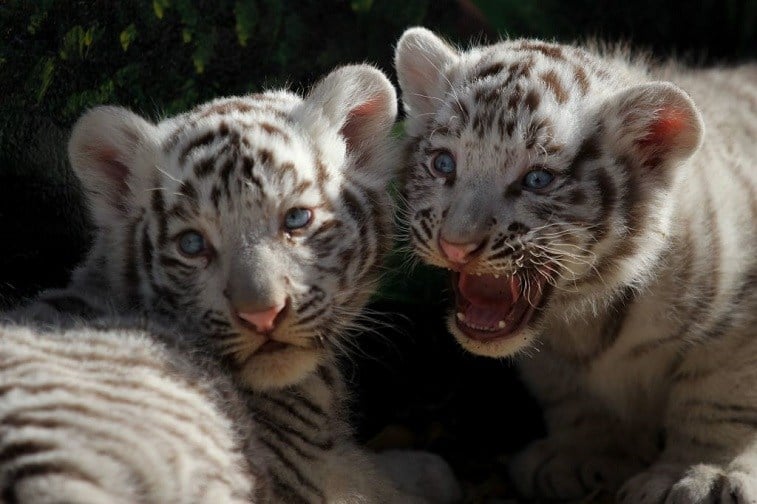 You might have thought whispers of Mike Tyson's pet tigers were just part of the narrative in The Hangover, but the former boxer actually did own two white Bengali tigers.  Tyson purchased the gorgeous cats in the mid-'90s when his career was on a decline, and he began spending lavishly. Word is he brought the tigers for $1,000 a piece.
However, their upkeep, which included insurance and feeding them, cost him upwards of $4,000 monthly. When Tyson filed for bankruptcy in 2003, he gave his cats to a wildlife refuge in Colorado.
Next: An iconic movie prop
That sled from Citizen Kane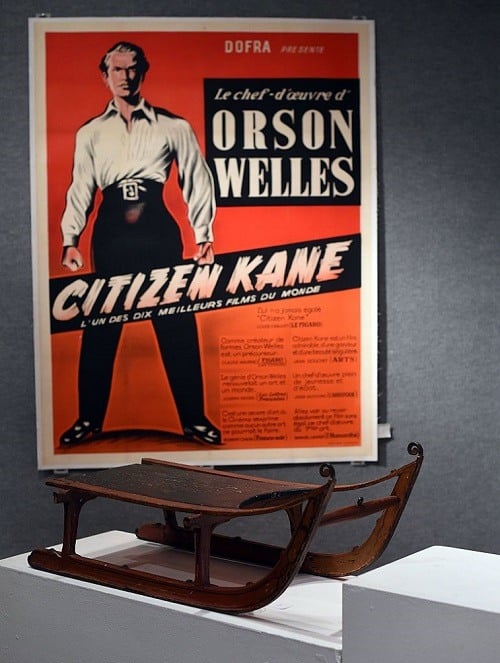 All film lovers know how iconic that sled was from Orson Welles' 1941 epic Citizen Kane. Apparently, Steven Spielberg feels the same. The acclaimed director dished out $60,500 for rosebud at a 1982 auction.
We wonder what other tokens from movie history Spielberg has.
Next: The strangest purchase ever 
An entire town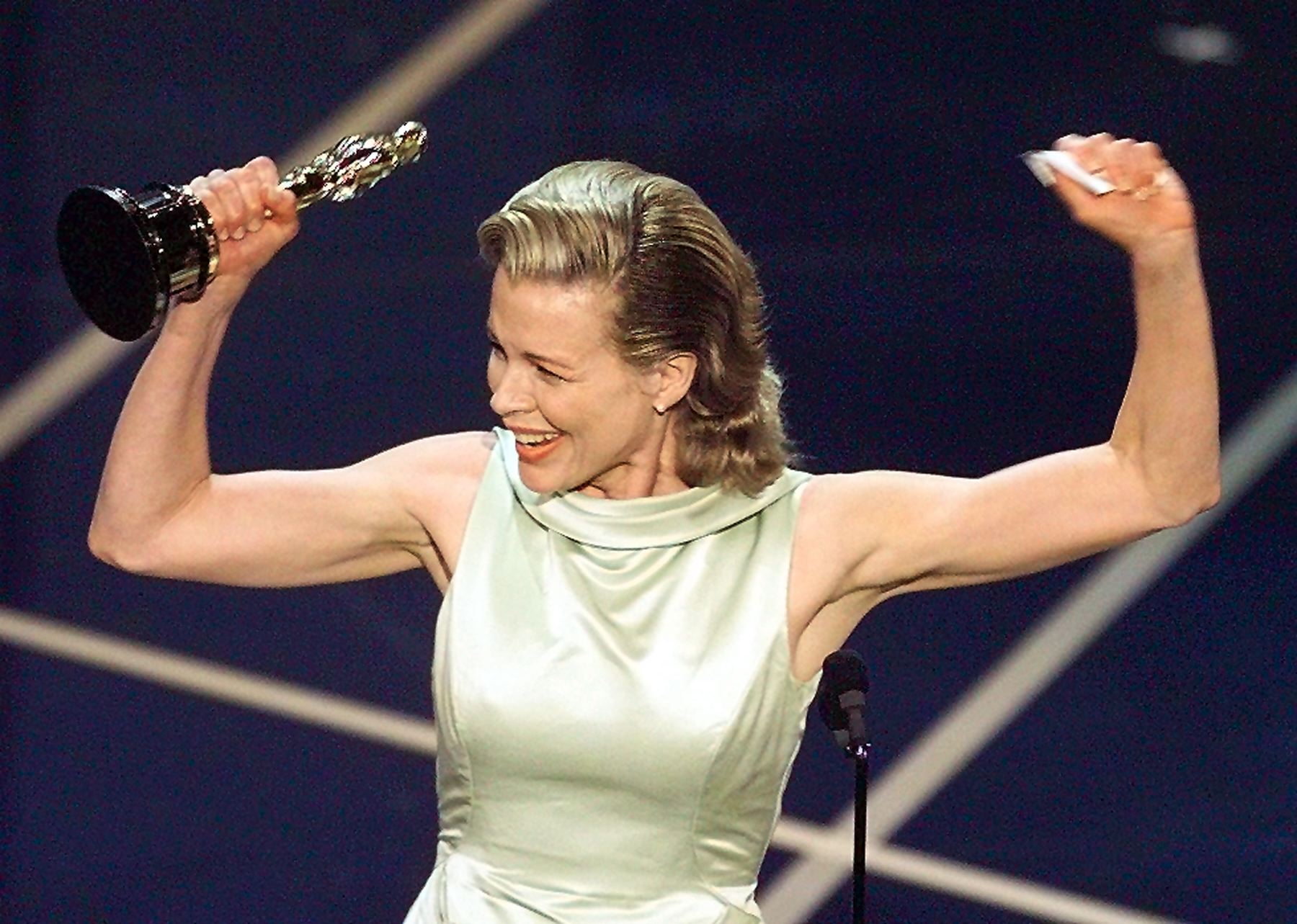 We won't lie, we enjoy our alone time as much as the next person, but purchasing an entire town seems extremely extra for anyone. Apparently, it wasn't too much for Kim Basinger, who decided to buy a town and turn it into a tourist attraction.
Unfortunately, things didn't turn out well. Basinger had to file for bankruptcy and sell the town at a huge loss.
Next: A $50,000 disaster 
A ghost detector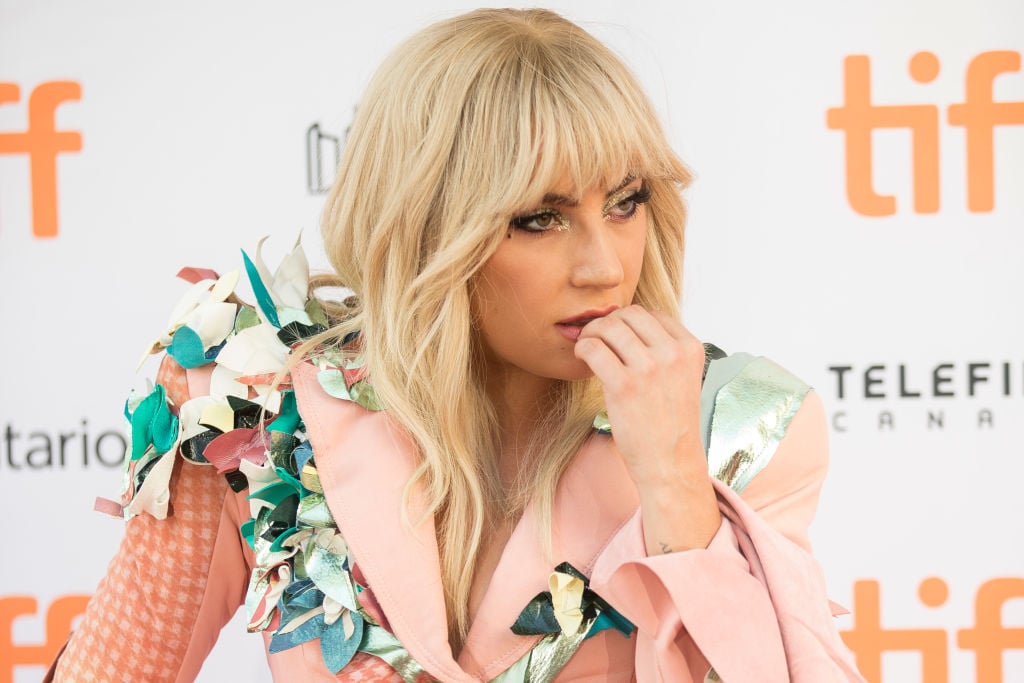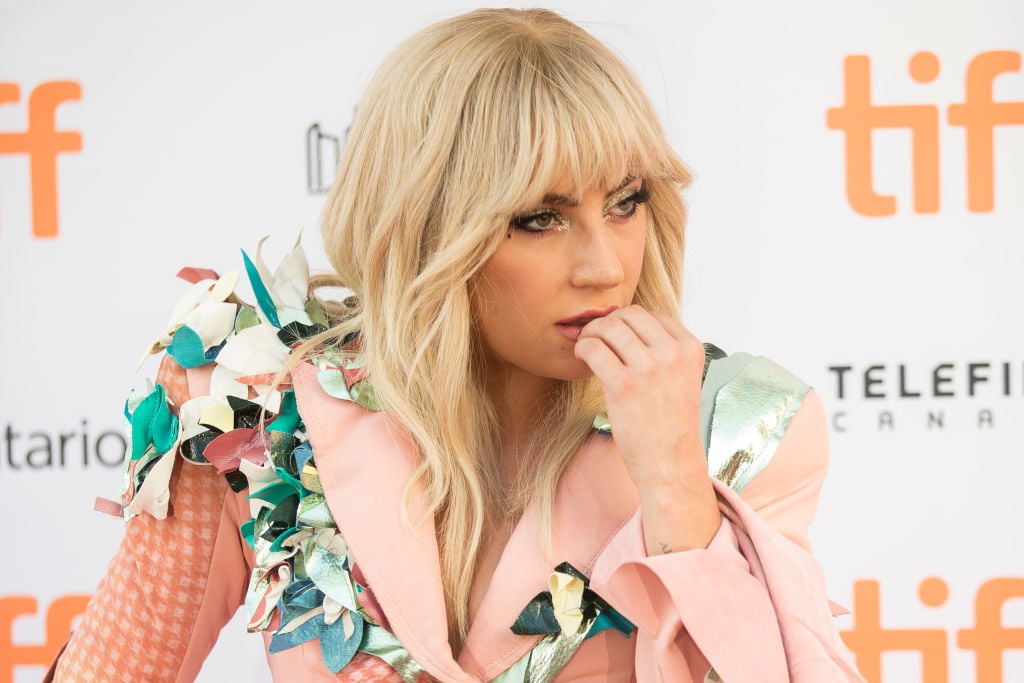 Many of us enjoy things, like alarm systems, to keep intruders away from our property. Apparently, Lady Gaga needed something a bit more extreme. The songstress has always had a fascination with death, and in 2010, she told The Telegraph that she was being haunted by a ghost named Ryan.
To protect herself, the "Telephone" singer decided to spend an astounding $50,000 on a ghost detector. We wonder if it kept Ryan away.
Next: A relic better suited for a museum 
A dinosaur fossil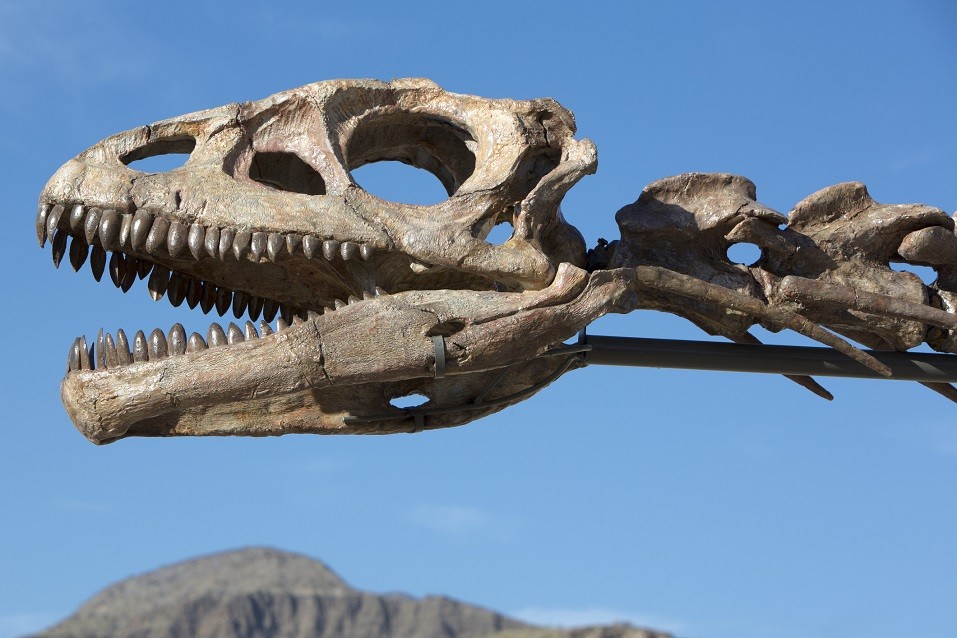 We've all enjoyed seeing dinosaur fossils at museums. Who doesn't like a gazing at a skeleton of a prehistoric beast? Apparently, Nicolas Cage decided he wanted a 67-million-year-old dinosaur skull fossil for his personal collection.
We're not sure where Cage put it, but he outbid Leonardo DiCaprio for a total of $276,000 for the dino skull head.
Next: A really creepy purchase 
A taxidermy mini horse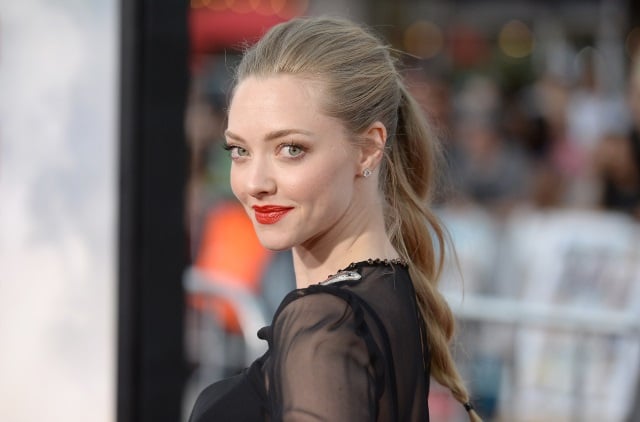 Sorry, not sorry, but taxidermy is creepy. When you think about a taxidermy mini horse, it's even more disturbing. Apparently, Amanda Seyfried doesn't think so though.
The Mama Mia star began collecting taxidermy animals years ago, and in 2011, she added a mini horse to her collection. Yeah, no thanks.
Next: Leggings fit for a queen
$100,000 leggings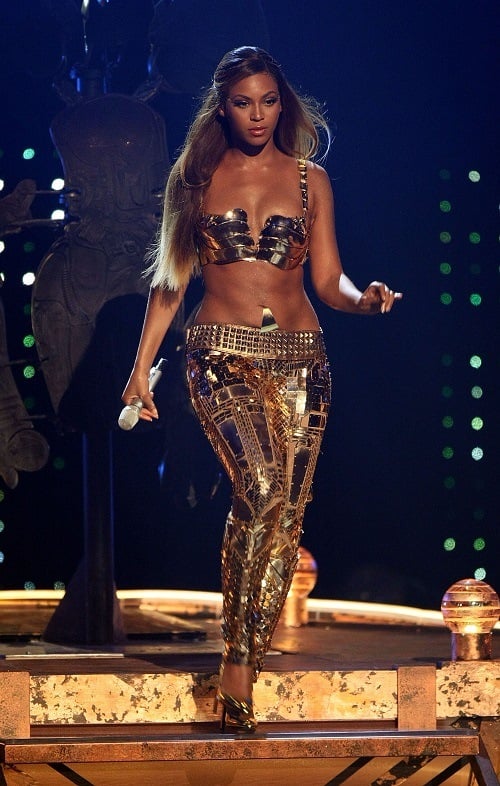 Beyoncé deserves only the best, which is why she brought a pair of $100,000 gold Balenciaga leggings for her performance at the 2007 BET Awards. Honestly, Beyoncé can do whatever she wants; we don't deserve her.
Next: A very convenient beauty item
A full-service beauty salon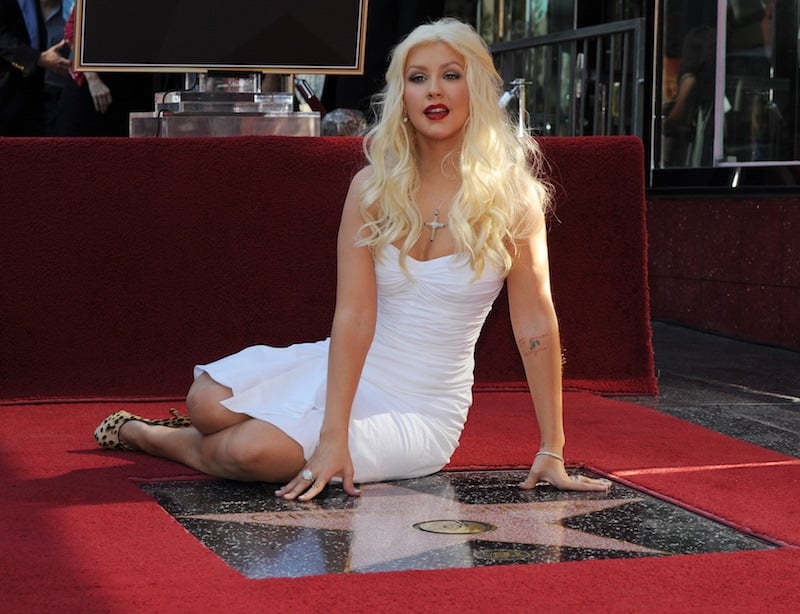 Celebrities have to switch up their hair all of the time, and while many of them simply have a hair and makeup team, Christina Aguilera took it a step further when she built a full-service salon in her Beverly Hills mansion.
The home salon featured a shampoo station, a two-seat vanity mirror area, and mannequins to hold her wigs. It sounds like a pretty legit purchase to us.
Next: A very special tub
A $2 million tub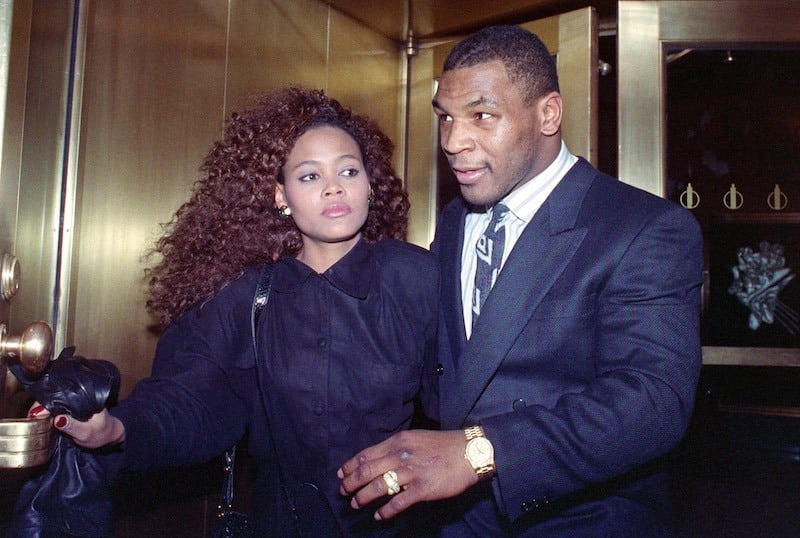 Along with owning actual tigers, Mike Tyson paid a whopping $2 million for a tub for his then-wife, actress Robin Givens.
We hope it was a least in the shape of her body, like the one Oprah has. Perhaps the bubbles are made with unicorn tears.
Next: A rather fancy resting place
A very expensive mattress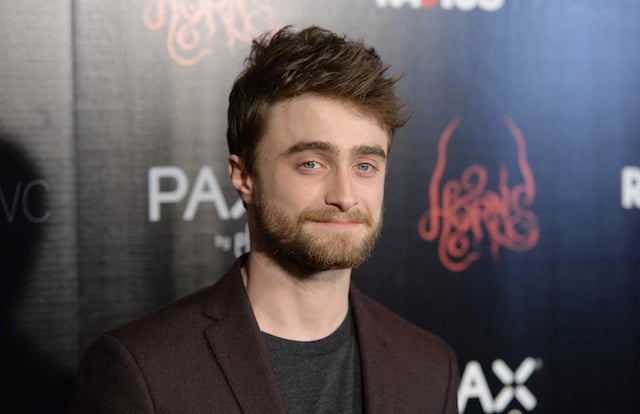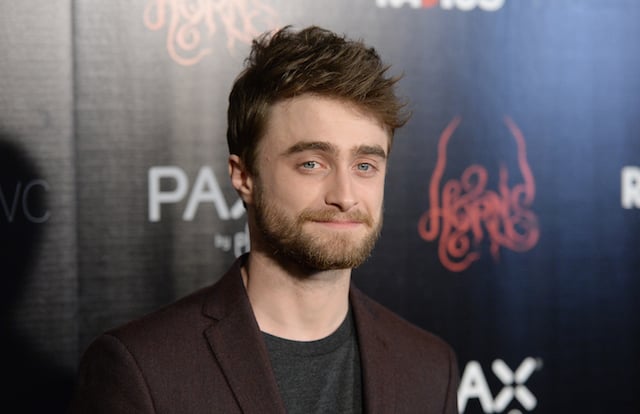 Daniel Radcliffe worked diligently for over a decade as Harry Potter, so it's not a surprise that when the final film wrapped, Radcliffe wanted to take a nice long rest. With his HP money, the actor went out and bought a $17,000 mattress, and if it's as comfy as we assume it is, we think that's money well spent.
Honestly, Radcliffe fought Voldemort, so he deserves a fancy mattress.
Next: A weirdly plush iPhone
A platinum gold iPhone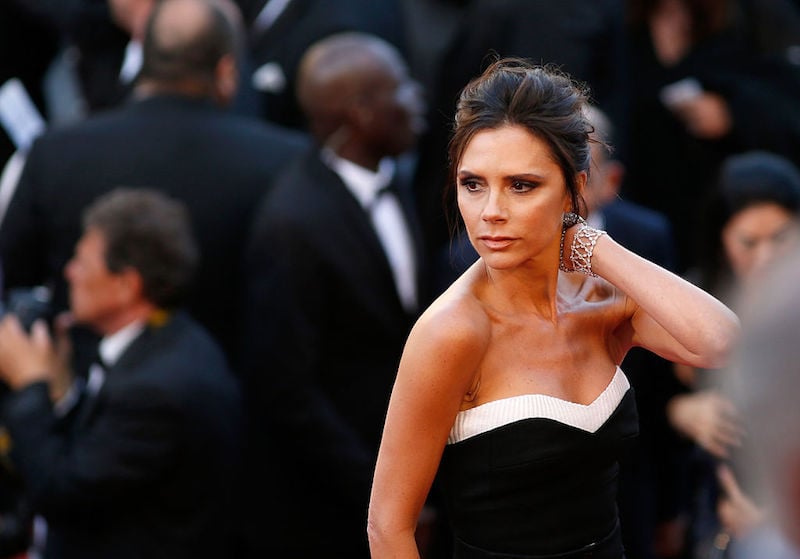 Almost everyone has an iPhone. Whether you have an older model or an iPhone X, we all try to deck out our phones to make them unique. However, it looks like Victoria Beckham took her iPhone to a whole new level.
The former Spice Girl sported a specially handcrafted phone that has 150 grams of 24-carat gold and cost $33,000 in 2011. Let's just hope she doesn't crack the screen.
Follow Aramide on Twitter @midnightrami.
Read more: 5 Expensive Ways Celebrities Spend Their Money
Check out The Cheat Sheet on Facebook!