'Welcome to Plathville' Are Moriah Plath and Max Still Together?
TLC has attracted many viewers with its reality show Welcome to Plathville. There are nine children in the Plath family, and each one is different. Moriah Plath is one of the older siblings, and she already knows that she will not have many kids like her parents. In the series, Moriah began a relationship with Max Kallschmidt. The two of them started dating around the second season. After the events of the third season, fans are curious: Are Moriah Plath and Max still together today?
Moriah Plath's relationship with Max Kallschmidt has been documented on 'Welcome to Plathville'
In Welcome to Plathville, viewers see a few storylines with Barry and Kim Plath's children. One of them has to do with Moriah and her boyfriend, Max. While Moriah's parents allow their kids to date, they have strict rules about it.
Moriah wanted more freedom in different aspects of her life, including her romantic life. In season 2, the teen got the chance to go on her first date. Moriah's date was none other than Max, and she was excited to enjoy the experience. She even got to ride a motorcycle.
Moriah felt accepted by Max when she opened up about her parents kicking her out. She had kept sneaking out in order to get around Barry and Kim's restrictions. Still, she found the whole ordeal worth it since she had the chance to connect with Max.
Although Moriah and Max may have hit a rough patch in the beginning (because she had a difficult time opening up to him), they managed to work things out in the long run. Viewers can see the love and attraction between them. If the show gets another season, fans hope to see their relationship grow even more.
Are Moriah Plath and Max still together?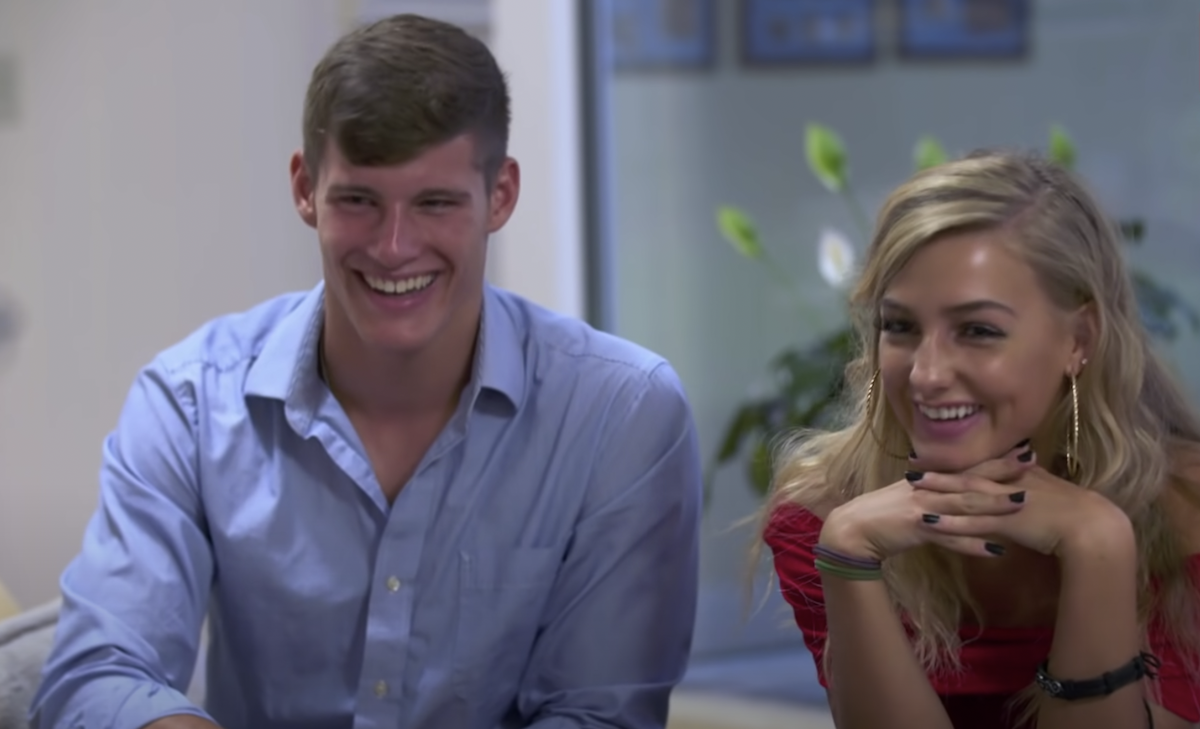 Earlier this year, Moriah and Max celebrated their one-year anniversary of dating. Siewers saw some issues develop between the pair during season 3. Since Moriah tends to dress less conservatively, Max had a problem with her wardrobe. The couple discussed their points of view and ultimately, Max realized it was more of an issue with his own insecurity, rather than Moriah wanting to "advertise" what she had to offer to other men.
The issue with what Moriah wears started to cause a rift, and fans wondered about their current status. According to updates they've posted via social media, the couple has not given any hints that the two will split any time soon. Moriah has even made recent posts on Instagram featuring her and Max.
By the end of season 3, their relationship was strong enough to make a big decision. Moriah announced that she had plans to move to Tampa, Fla. She will be going with Max, and the two are going to join Ethan and Olivia Plath, as Moriah wanted to experience life farther away from her strict parents.
There could be tension once the couple lives under the same roof as Ethan and Olivia. Fans will have to wait for potential new episodes to see how Max and Moriah end up after the big move.
Kallschmidt gave Moriah a promise ring in season 3
The news of moving to Florida was not the only big milestone to happen in season 3. Fans began speculating that something more serious was going on between Moriah and Max, and a teaser implied that he was going to give her a ring. Naturally, people thought that it meant the two would get engaged. Later, Moriah posted a video of her and her cat — and followers noticed a ring on one of her fingers which helped fuel the rumors.
However, Max actually surprised Moriah with a promise ring instead. They might not have gotten engaged at the moment, but viewers believe that the milestone could be on the horizon.