'Welcome to Plathville': What Does Barry Plath Do for a Living?
TLC has brought plenty of unique reality TV series into viewers homes, and the network continues to deliver gripping programming that makes viewers keep tuning in — even when it's about a topic they never would have thought they wanted to watch. Taking deep dives into an individual's family life has been a consistent strategy for TLC, and in 2019, viewers were introduced to the Plaths. Welcome to Plathville promises to explore the shifting family dynamics of a fundamentalist Christian family as their oldest children mature into independent adults and begin to question some of the family's rigid values. The family is headed up by patriarch Barry Plath, and many viewers have wondered: What does he do for a living?
'Welcome to Plathville' taps into divides in American culture
The Plaths are unapologetically conservative — on top of strictly controlling their kids' access to technology, social interactions, and sugar intake — and the premise of Welcome to Plathville makes that ideology crystal clear. Barry and Kim Plath got married in 1997, and since then they have produced a large family reared with their values close at hand. Together, the couple has 10 children, but only eight of them are featured on the show. 
These featured children include their oldest son, Ethan, and his wife, Olivia. Ethan's feud with his mother has been a major point of contention for both the family's lives and for the show's driving narrative. As the family has expressed concerns that Olivia doesn't conform to their standards and values, Ethan has made it clear that he is sticking by his wife and expects an apology for the way his family treated her. 
Meanwhile, Micah and Moriah Plath have also grown and flown the nest, maintaining a relationship with their parents with some boundaries and distance in place. That leaves the children who still live at home to be a major focus of the show: Lydia, Isaac, Amber, Cassia, and Mercy. Not featured on the series are Hosanna (their oldest daughter who lives in Ohio with her husband and has a music career) and Joshua Plath, who tragically died in a 2008 accident when he was just 15 months old. 
Getting to see the children grow and find their own relationship to the conservative values impressed on them as they matured has been a driving force for the show's success.
What does Barry Plath do for a living?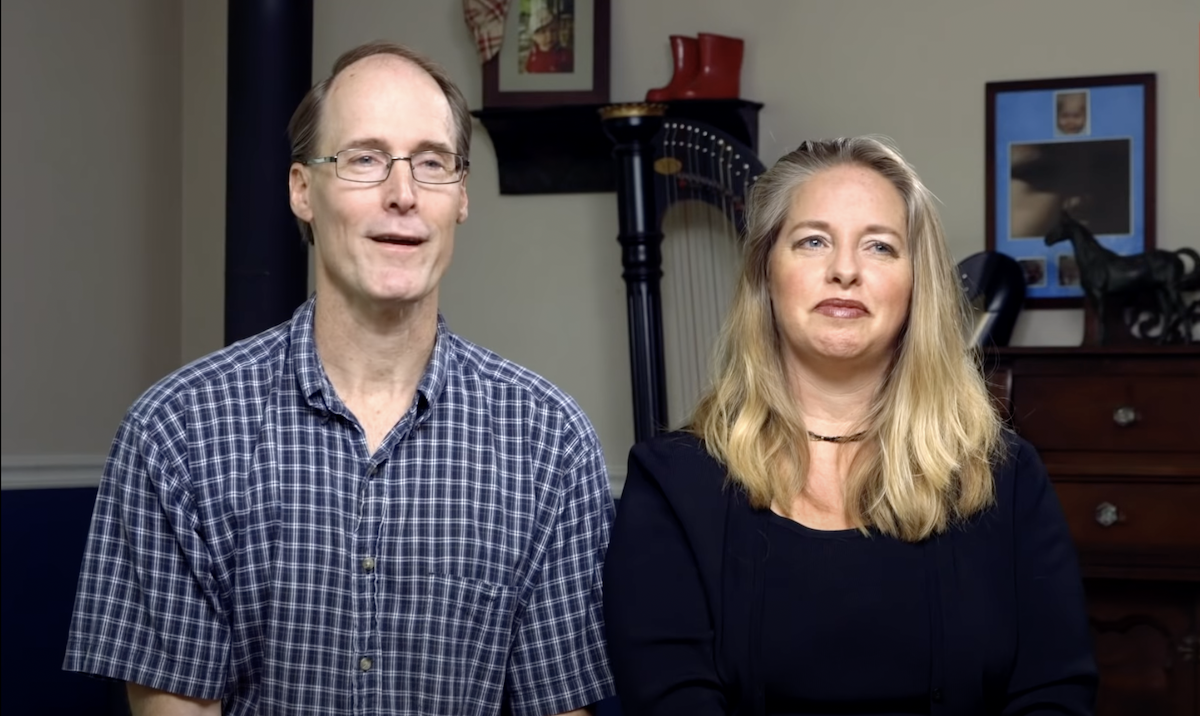 For more than 25 years, Barry Plath has worked in the same job: He serves as a transportation planner for a private firm, according to The U.S. Sun.
Until rather recently, Plath also kept busy working on the 55-acre farm that he and his family shared. However, they sold the farm and moved into "town," a slightly less rural part of Georgia where the bulk of the show now takes place. Eagle-eyed fans noted after season 1 aired that the family had a home in the suburbs that was listed as a short-term rental property. The show had made it seem like the farm was their primary residence and that their relative isolation was part of their conservative lifestyle, but many have questioned how authentic that is. 
Barry Plath also heads up his family band. His wife and his children have joined him over the years in musical performances that are "usually at Baptist churches and other similar venues." 
'Welcome to Plathville' is a major source of income
Part of the persona that the Plaths present to the public is rooted in humility and appreciation of a simple life. Some might balk at that presentation, however, when they find out just how much the Plaths are worth and how much of that total comes from their newfound celebrity status.
The family makes it seem as if their earnings come from Barry Plath's long-term but modest job as a transportation planner and Kim Plath's work as a naturopathic doctor. However, that ignores the fact that the family has amassed a net worth of more than $3 million thanks to their reality TV contracts, giving a substantial boost to their overall net worth. 
That said, both Kim and Barry Plath have maintained their day jobs while filming the series, and much of their purported lifestyle does seem to be in line with their actual behavior. Still, with the recent controversies from the Duggar family hanging over TLC's head, any family being portrayed for their wholesome values is bound to be scrutinized with extra attention to any perceived hypocrisies.
RELATED: 'Welcome to Plathville': Micah Plath Reveals He Was Never 'That Close' With His Parents