'Welcome to Plathville' Fans Surprising Reaction to Heartbreaking Season 3 Finale
Welcome to Plathville fans reacted surprisingly to the TLC series drama-filled season 3 finale. After years of tension between Olivia Plath and her in-laws Barry and Kim Plath, Olivia took the bold step to confront the couple. She and her husband Ethan attempted to close old wounds, mend their broken marriage, and move forward into a healing relationship.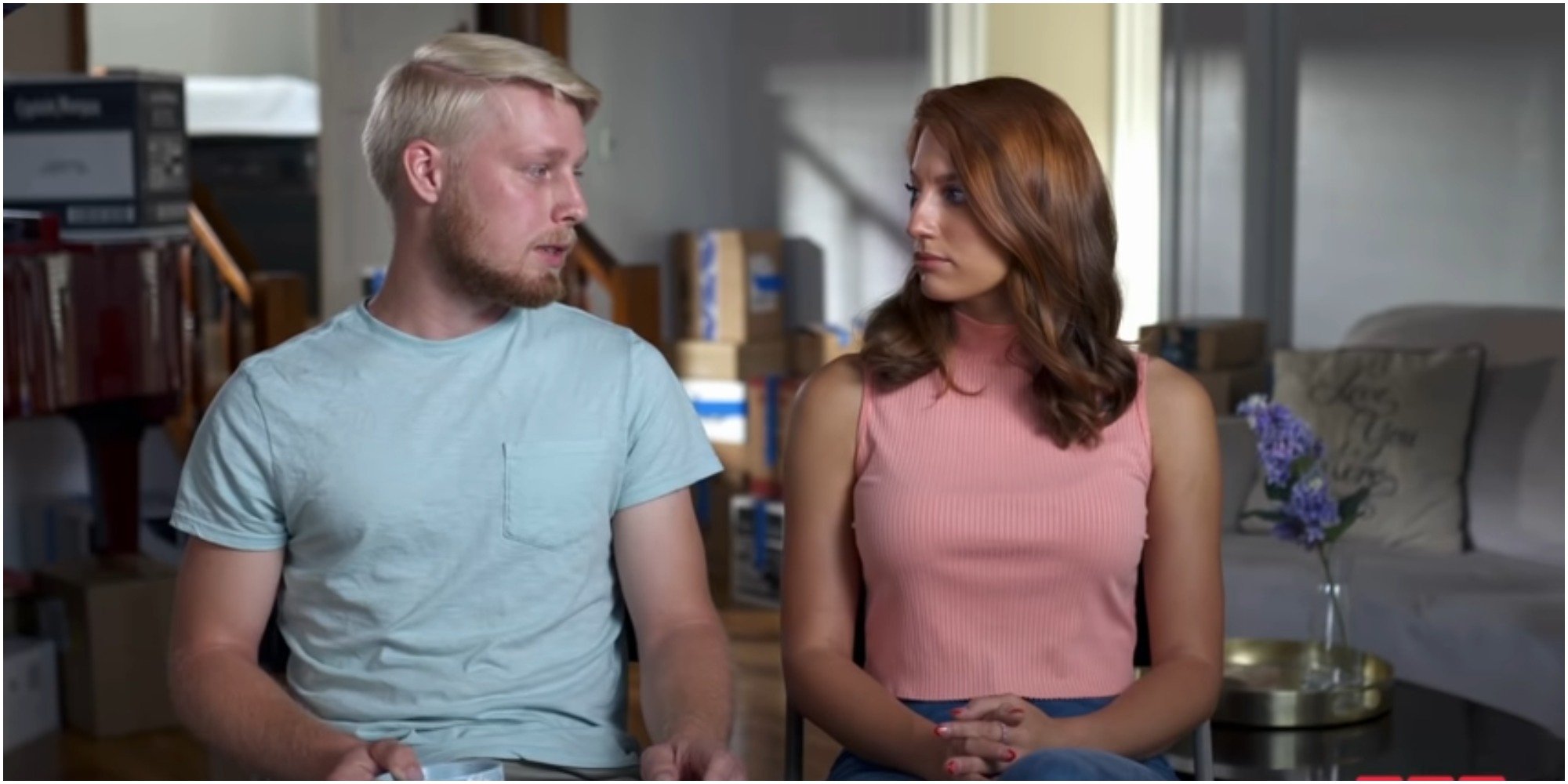 Olivia and Ethan's marriage teetered on the brink
Olivia and Ethan Plath's marriage teetered on the brink of implosion.
One of 10 kids, Olivia was raised in a Christian fundamentalist homeschooling family. After meeting and marrying Ethan, she longed to forge a new life for herself. However, Ethan was bound to his tight-knit clan and reluctant to leave them behind.
Olivia dreamed of leaving Cairo, Georgia, and all the ways the Plath clan had impacted her life behind. It wore on her marriage to Ethan, who had to realize the relationships more important to him: the one with his family or Olivia.
After a short split during season 3 of Welcome to Plathville, the couple appeared united in their agreement that moving far away from the Plath clan would give them the freedom they needed to start a new life on thier own. They put their home up for sale and pondered their next move.
Olivia faced off against Barry and Kim Plath
Moving out and moving on 🏠 Things will never be the same after the #WelcomeToPlathville 2-hour season finale, Tuesday at 10/9c! pic.twitter.com/jjyNaYdEGS

— TLC Network (@TLC) October 28, 2021
Ethan realized that his love for Olivia was more significant than his desire to remain close to his family. The couple packed up and readied to move out of Cairo, but not before Olivia faced off against Barry and Kim in an attempt to find closure in a clip posted to Twitter.
However, she began to experience old fears as the couple drove closer to the Plath patriarch's home.
Olivia spoke to the couple respectfully but appeared determined to say what was on her mind.  She knew her husband hurt over the way Barry and Kim seemingly did not respect his marriage and wanted to give him closure before their fresh start in Florida as the Welcome to Plathville season ended.
Fans react to the season 3 finale of 'Welcome to Plathville'
At the close of the episode, Olivia shared a photo and statement on Instagram.
There, she spoke of her past and hope for the future.
She claimed that moving to Georgia and building a new life with a new family was the "unraveling" of her old life. Olivia wrote that while she thought that part of her life would "kill me," it instead "began to build and heal me." She said that the threads of the life she had have helped her to weave her tapestry.
Olivia said she and Ethan are living in Tampa, Florida.
The couple moved there with his sibling Moriah and her boyfriend, Max.
Viewers applauded Olivia for her strength and determination to continue in her marriage to Ethan and, together, find their place in the world.
"So proud of you, Olivia!!! You and Ethan inspired my husband to make serious changes in his own family. You've shown the world how to be courageous and set boundaries, and have a voice in a family. No longer do we have to remain silent in toxic families. Thank you for being so brave and speaking your truth," wrote one viewer.
"So proud of you guys! Finding your way isn't easy, much less doing it with a TV audience," penned a second fan.
"I'm so happy to see the progress you've made and am incredibly proud of you and Ethan for finding a way forward that makes sense for the both of you. Wishing you all the best in your beautiful life journey," claimed a third Instagram user.
Welcome to Plathville is currently on hiatus.