'Welcome to Plathville': How Did Ethan and Olivia Plath Meet?
The Plath family from the new TLC show Welcome to Plathville drew immediate comparisons to the Duggar family.
Like the Duggars, the Plaths, led by parents Kim and Barry Plath, are devoted conservative Christian homeschoolers with many children. They also have a family band and live on a sprawling farm in Georgia, where they purposely stay isolated from most of the modern world. The Welcome to Plathville family has a number of strict rules, from no TV, internet, or pop music to no sugary foods or alcohol.
But oldest son Ethan Plath married a much more open-minded woman, Olivia Plath, in 2018. She has since sparked a division in the family between the more conservative members and those who are more adventurous. Ethan's wife recently spoke to YouTuber Katie Joy of Without a Crystal Ball to explain how she met Ethan and how her arguments with her in-laws first started.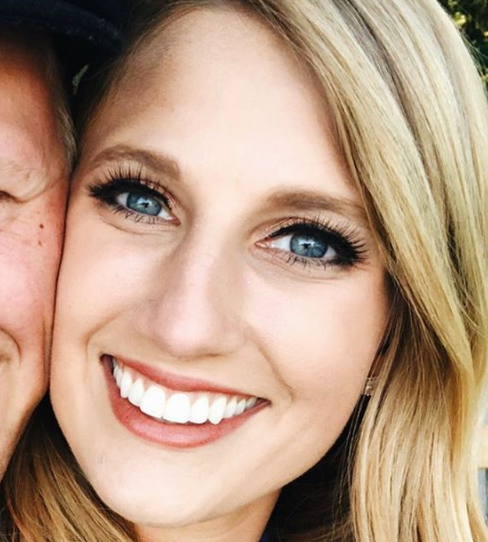 Olivia says she feels 'controlled' by Ethan's mom
Olivia Plath is a Christian like the rest of the Welcome to Plathville family, but beyond that fundamental similarity, she's very different from them. Both she and Ethan admit that they don't share all of his family's strict values.
In the first episodes of Welcome to Plathville, Olivia admitted that she felt "controlled" and "criticized" by her mother-in-law Kim in particular about everything from her toothpaste to her clothing choices.
Meanwhile, Kim and Barry admitted there was "tension" with Ethan's wife and that they believed she had some "character issues." They even said they felt betrayed that Ethan and Olivia had gone against their rules by spending time together alone in the Plath home while they were dating.
In particular, they were worried about Olivia's friendship with their teen daughter Moriah Plath, who is seen as the family rebel along with her brother Micah, who hopes to be a model. Moriah wants to go to a conventional college and recently headed to San Francisco for the first time with her older sister-in-law.
Ethan and Olivia met at a family summer camp
Olivia Plath recently spoke to Katie Joy of Without a Crystal Ball for an exclusive interview about her upbringing, as well as her romance with Ethan, her conflicts with her in-laws, and her appearances on Welcome to Plathville.
Originally from Virginia, Olivia was the fourth of 10 children. Her family became more devoted to their faith as she got older, and their beliefs became stricter as she entered her teens. As a young woman, Olivia attended a Christian family summer camp with the rest of her family, where she met Ethan and the Plaths in 2014.
According to Katie Joy, Olivia wasn't sure about Ethan at first, as he was younger than her and more naive. He also seemed more interested in her than she was at the beginning.
Kim Plath wanted Ethan and Olivia to date at first
Over time, Olivia got to know Kim and Barry, who even invited her to visit their home several times in the hopes that she would start dating Ethan. At first, things went well. Olivia reportedly even helped the Plaths set up their band websites and social media accounts.
Eventually, according to Katie Joy, Olivia and Ethan connected and fell in love, beginning deep conversations about their hopes for the future. Olivia realized that Ethan wanted something different from the rest of his more fundamentalist-minded Welcome to Plathville family, and they began to experiment with new things.
Olivia introduced her husband to pop culture, sugary drinks like Coke, and even alcohol, which his family members don't drink. Since they married, they have even traveled across the globe together.
The Plaths began to see Olivia as a bad influence on their children
The in-laws' relationship changed, however, as Ethan and Olivia moved away from the traditional Plath family values together. According to Katie Joy and Olivia, they began to see their daughter-in-law as a negative influence on their oldest son. As their more adventurous teen children Moriah and Micah gravitated towards Olivia and her values, they became even more suspicious.
The young Welcome to Plathville couple seems to be going strong, though. They gush about each other on social media, where Olivia also promotes her destination photography business. In an especially romantic move, according to YourTango, Olivia even hunted down and bought back the car that Ethan originally sold to buy his wife's engagement ring.