'Welcome to Plathville': Olivia and Ethan Offer an Update on Their Relationship Following a Tumultuous Season 3
Welcome to Plathville is a TLC reality series centered around the Plath family. Described as "ultra-conservatives" by the network, the show mines its drama from the ways in which the family members butt heads and assert their independence against their extremely controlling parents, Barry and Kim. Among the Plath's many children, eldest son Ethan and his wife Olivia have suffered the most — even seeming to split up during the latest season. Since the season 3 of Welcome to Plathville ended, fans have been clamoring for an update on Olivia and Ethan's relationship. Keep reading to learn more.
Olivia and Ethan had a rough time in season 3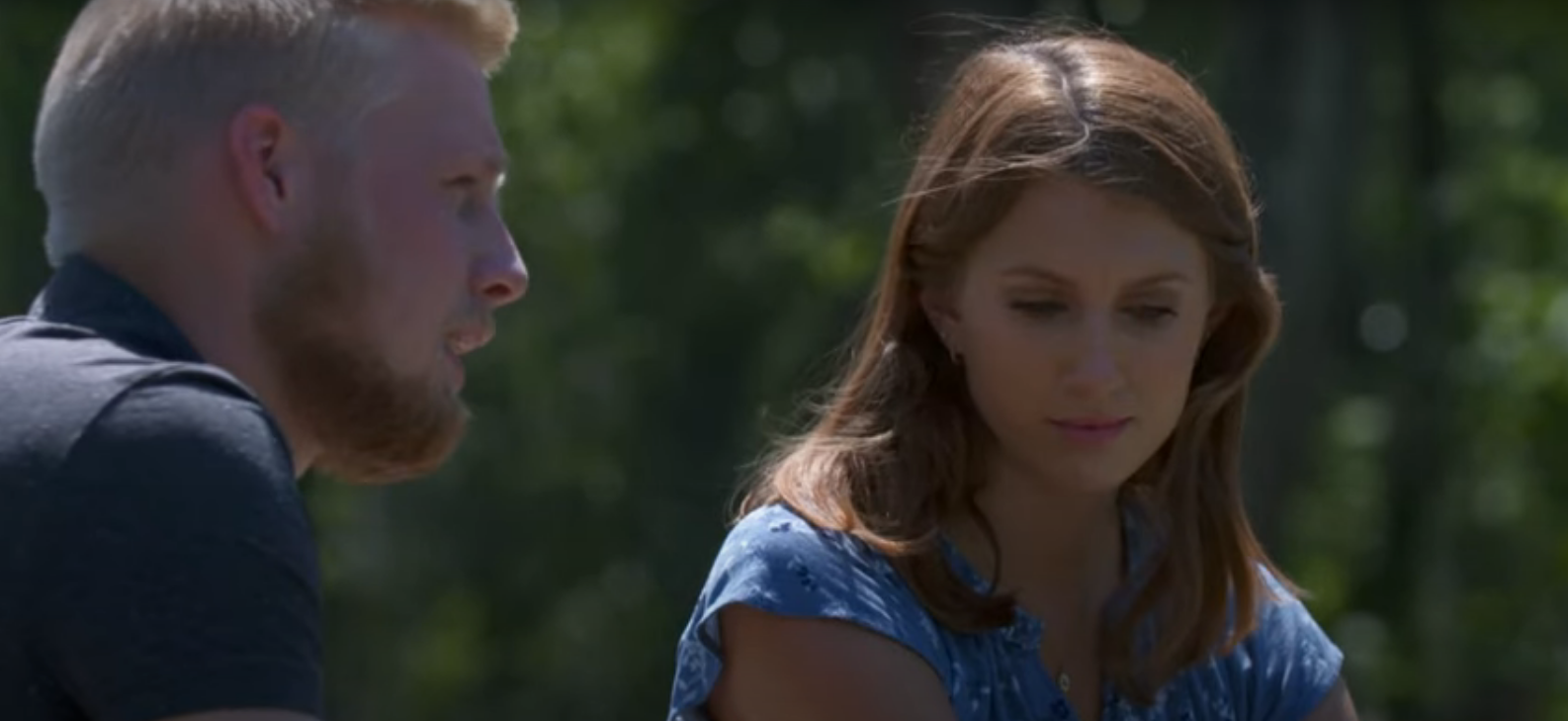 The Plath family rose to notoriety for essentially being the platonic ideal of out-of-touch conservative southerners. Their bizarre parenting methods that involved cutting their kids off from electronics, sugar, school, and even friends outside the house led many viewers to question if the show was even real. Fact or fiction, that style of parenting has clearly left a mark on the younger Plaths, as seen in the show, with Ethan and Olivia's struggles being a major focus.
In season 2, the couple made the decision to cut contact with Barry and Kim due to their controlling and disrespectful behavior, as they frequently clashed with Olivia's more open-minded nature and beliefs. While that no doubt helped their relationship, it wasn't the end of their problems. Throughout much of season 3, the couple faced a lot of strife. They even took a break from each other and separated for many episodes.
Olivia and Ethan provided an update on their relationship status for 'Welcome to Plathville' fans
Needless to say, many viewers were concerned that the two might end up divorced. However, some recent social media posts have given fans hope that the couple is starting to overcome their issues.
Screen Rant details an Instagram Story Olivia posted on Oct. 26, the same day as the 11th episode of season 3 aired on TV. It features a picture of Ethan dining with her at an airport, a note saying that they're "celebrating 3 years" together with a vacation. "Spent a few days on Prince Edward Island with our phones on airplane mode," it said. "Lots of walks, lots of meals at the local pub, and a nice change of peace and quiet together."
Naturally, many assumed this was good news for the two. Days later, Olivia would make another post on her account featuring the two with the caption, "I still remember the feelings I felt when I first started talking to you. 16 year old me wasn't interested. 19 year old me thought you were the bees knees. I'd say 19 year old me was the wisest of the two."
Season 3 ended with a hopeful look at things to come
Despite spending a good portion of the third season apart, things have started to look up for Ethan and Olivia. As their latest posts "spoiled," season 3's final episode did indeed have the couple come back to each other. Following their break, the two (as well as several other adult Plath children) have made a decision to move away from Cairo and finally break the toxic ties binding them to their parents. Nosey fans already suspected as much, as Ethan has had his and Olivia's home for sale for a good while now.
Overall, they seem to be following in the footsteps of eldest sister Hosanna, who moved away to Ohio after getting married and has not been featured on the show at all. Time will tell if Olivia and Ethan are planning an exit from future seasons, as well.