'Welcome to Plathville': Why Isn't Hosanna Plath on the TLC Series? Moriah and Isaac Weigh In
In 2019, Barry and Kim Plath, along with their large brood of children, began starring on the TLC reality series, Welcome to Plathville. The ultra-conservative Christian parents keep a tight rein on their children. Their unique family dynamics seemed to hook fans in from the very first episode. While the Plaths have nine living children, their oldest daughter has chosen to opt-out of appearing in the family reality show. The absence of Hosanna Plath has many fans stumped as Kim and Barry seem to hold such control over their other children. Read on to learn more about why Hosanna Plath isn't on Welcome to Plathville and what her younger siblings have to say about the situation. 
Why isn't Hosanna Plath on 'Welcome to Plathville'?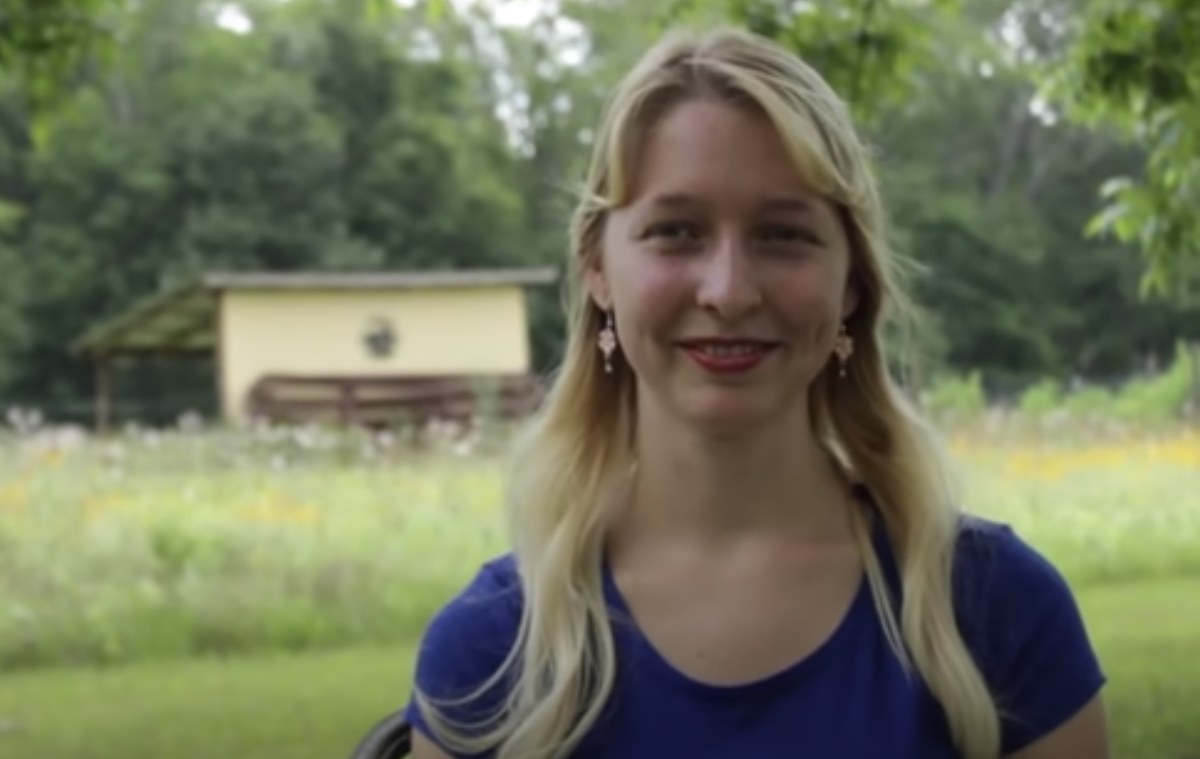 According to Fandom, Hosanna Plath is the second child and oldest daughter of Kim and Barry Plath. In June 2019, a few months before her 20th birthday, Hosanna married Timothy Noble. Upon her marriage, the 19-year-old left her home in Georgia to make a new life with her husband in Ohio. During the same year, Hosanna left for Ohio, Welcome to Plathville began airing on TLC. So while Hosanna and her husband have been mentioned on the show, they haven't made appearances. 
While Hosanna's geographical location is an obvious reason she doesn't appear on her family's reality show, it also appears that neither Hosanna nor her husband ever had any desire to film their lives for the viewing pleasure of others. It seems like the young couple is doing quite well, far away from the clutches of Kim and Barry.
So unlike her older brother Ethan, Hosanna doesn't have to deal with her parents meddling in her marriage. Being out of reach from her parents and their controlling ways will likely prove even more beneficial, as Hosanna and Timothy are looking to have their own children soon. 
Moriah and Micah weighed in on Hosanna's absence from 'Welcome to Plathville'
Two of Hosanna's younger siblings, Moriah and Micah, recently sat down for an interview with Us Weekly. While Micah and Moriah still appear on Welcome to Plathville, they have both strayed away from their parents' ultra-conservative lifestyle.
When asked about their older sister's absence from the show, Moriah shared the biggest reason that Hosanna isn't on the show. "She got married at a young age and moved off with her husband and started her life somewhere else.," Moriah explained. "And she didn't want to be on the show, and we were kind of all just, like, yeah, I mean, it's her life."
Both the Plath siblings also told Us Weekly that they aren't especially close with their older sister, but that they do keep in touch to some extent. Concerning Hosanna, Micah revealed, "I've only seen her a couple of times since [they] got married in 2019, I believe. So we're not like super close. I'm planning on making a road trip to go and see them soon."
The Plath family has overcome many struggles
The older Plath children — Moriah, Micah, and Ethan and his wife Olivia — have all chosen to continue to appear on Welcome to Plathville despite the struggles they have all had with Kim and Barry over the years. In addition, all of Kim and Barry's younger children, Lydia, Isaac, Amber, Cassia, and Mercy, all appear on the show. While the family members butt heads quite frequently, they have already overcome many struggles together. 
Sadly, the biggest struggle for the entire Plath family came in 2008. During a terrible accident on the family farm, 18-month-old Joshua Plath died. The toddler was accidentally struck by a vehicle driven by Kim. The tragedy deeply affected everyone in the family, especially Kim.
So while the family may not always get along, they have already overcome a lot together and appreciate how precious their time together truly is. Ultimately, only time will tell what's next for the Plath family.